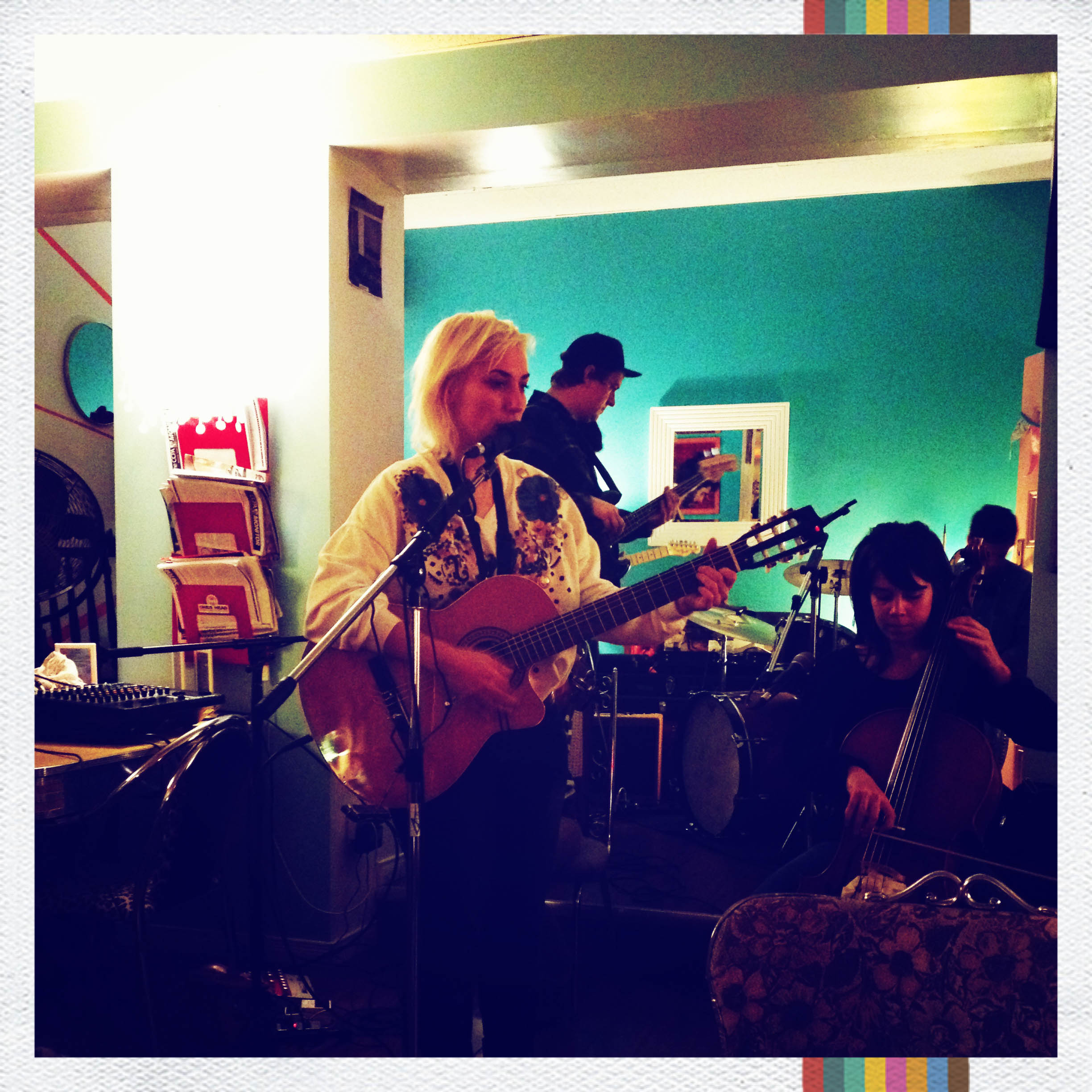 This week's radio show had the interview with the indie folk band, Olenka and the Autumn Lovers. I had the opportunity to chat with Olenka Krakus, the lead member of the band at Raw Sugar Cafe last Friday night. We chatted about the new EP, Hard Times, touring throughout Canada and being in Ottawa. The audio will be posted below if you want to listen.
The first part of the show had Lauren joining me for the top 10 countdown and Digory for the second part of the show, which was aired live on CKCU-FM.
As usual, there were new Canadian indie tracks played from the likes of Lindi Ortega, Inlet Sound and The Luyas. It was nice to have Lindi Ortega send a tweet for the thanks in playing her song from the new album, Cigarettes & Truckstops.
Speaking of thanks, there was a bit of a post-Thanksgiving discussion since there was a holiday in Canada. Good ol' turkey.
There was a tribute on the live radio show and it was celebrating Anita Mui's birthday on this day, October 10th. It's been close to nine years as Mui is no longer around as her music is still cherished from old and young fans alike.
This week's Wild 10 Countdown entry will be posted up later.
Hope you will enjoy this week's show and the interview.
Audio/Interview
The playlist for the October 10th show is at this link. Press play to listen.

The Olenka and the Autumn Lovers Interview
[soundcloud url="http://api.soundcloud.com/tracks/62919333″ iframe="true" /]

Video
Since I can never forget Anita Mui. This song was never played on the radio show. Faithfully, a cover to the Journey song.
[youtube http://www.youtube.com/watch?v=lfZv3U_UXJs]