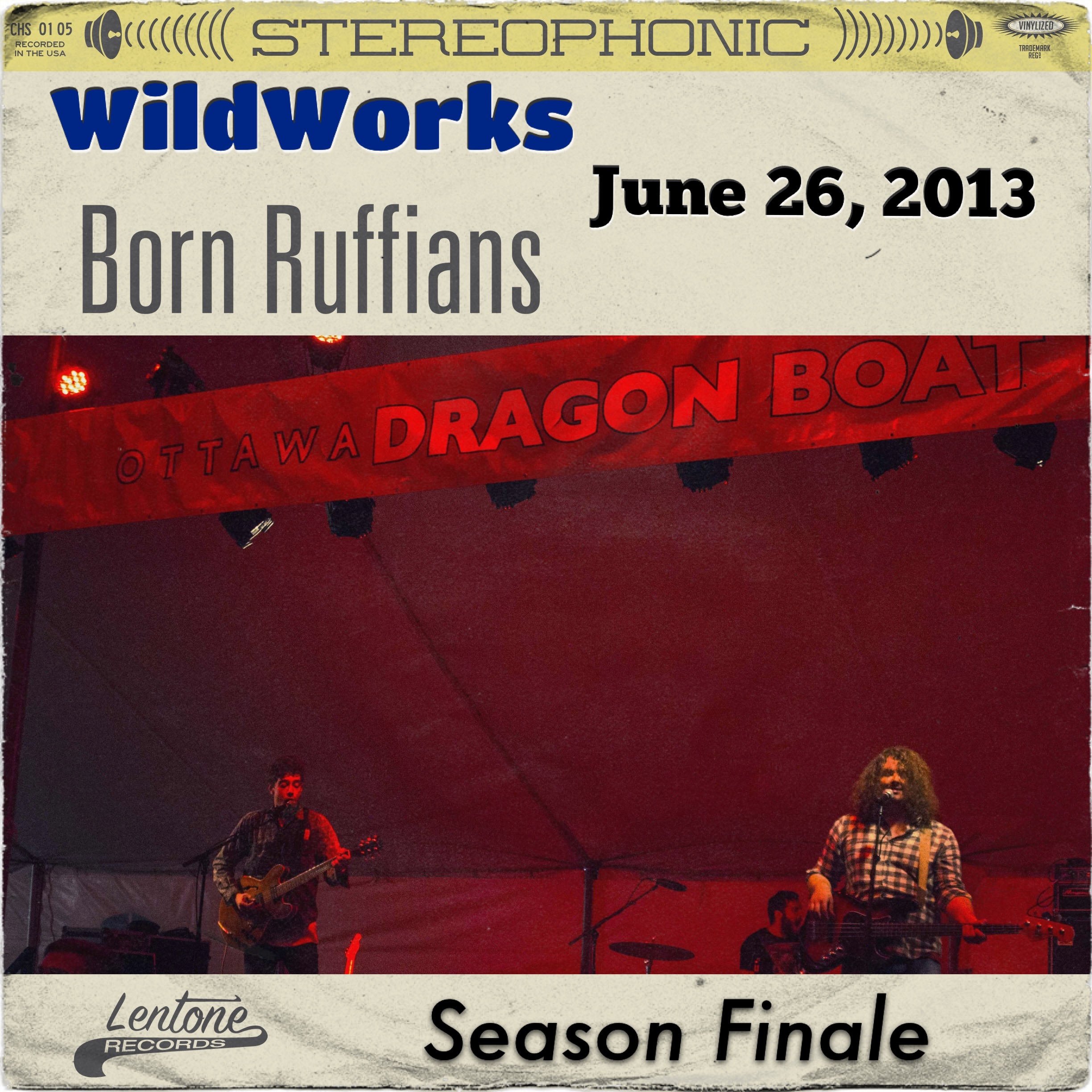 I can't believe the blog has gone on for eight seasons and as usual, it's that time to wrap up the blog and radio show (currently on season four) for the Summer. On this week's show, there was the interview with the Toronto band, Born Ruffians as they were in Ottawa on the weekend for the Tim Hortons Ottawa Dragon Boat Festival. You can listen to the interview below the entry. Note: The version on the blog is a full version as we discussed about social media. The radio show version was edited.
Apologies for the image as I forgot to get a photo with the band members.
Also on the show was the conclusion to the tribute to Beyond's Wong Ka Kui as June 30th marks the 20th anniversary of his death. The song choices for the Cantopop segment are the well-known Beyond tracks. One track I played was unusual choice and it's an English song called Long Way Without Friends. Another classic song played which had significance back in 1990 and it was about Nelson Mandela. That song is 光輝歲月, which is translated as Glorious Days. We've been hearing about Mandela's health in the news recently. It's just fitting to play that song one more time as it's another tribute to a fearless leader.
Due to the length of last week's entry, I'm reposting the interviews with Chris Ho and Crissi Cochrane. In case you weren't able to find it. They are posted alongside the Born Ruffians interview.
Maestro Fresh Wes takes the number one spot for this week to end the month of June on The Wild 10 Countdown.
The playlist from the June 26th radio show (season finale) can be seen at this link.
Still having a bit of NXNE/Toronto withdrawal and if you kept up to date on my Facebook page, I posted a link from the CBC Music Presents The Beetle Roadtrip Sessions where there was a finale party in Toronto. Yes, I appear in the video. If you're wondering why I have been wearing an aqua coloured vintage adidas jacket, it partly due to attending the 2012 edition House of Paint. I decided to wear the track jacket and wore it during my high school days in the 1990s, which still fits me.
Last thing, this ends the blog for another wonderful season. I know it's confusing that it's season eight and the radio show is season four. A big thanks goes out to Candice So as she helped out and contribute for the blog. We also had a great time interviewing bands and musicians. You've been awesome!
Another shoutout goes out to Lauren Bridle in joining me for the first half of season four of the radio show on CKCU.
The blog will be back in the Fall for season nine but expect a few Summer specials on the blog.
Have a great Summer.
NOTE: I will not be doing any music interviews for the Summer. They will return in the Fall.
Continue reading →