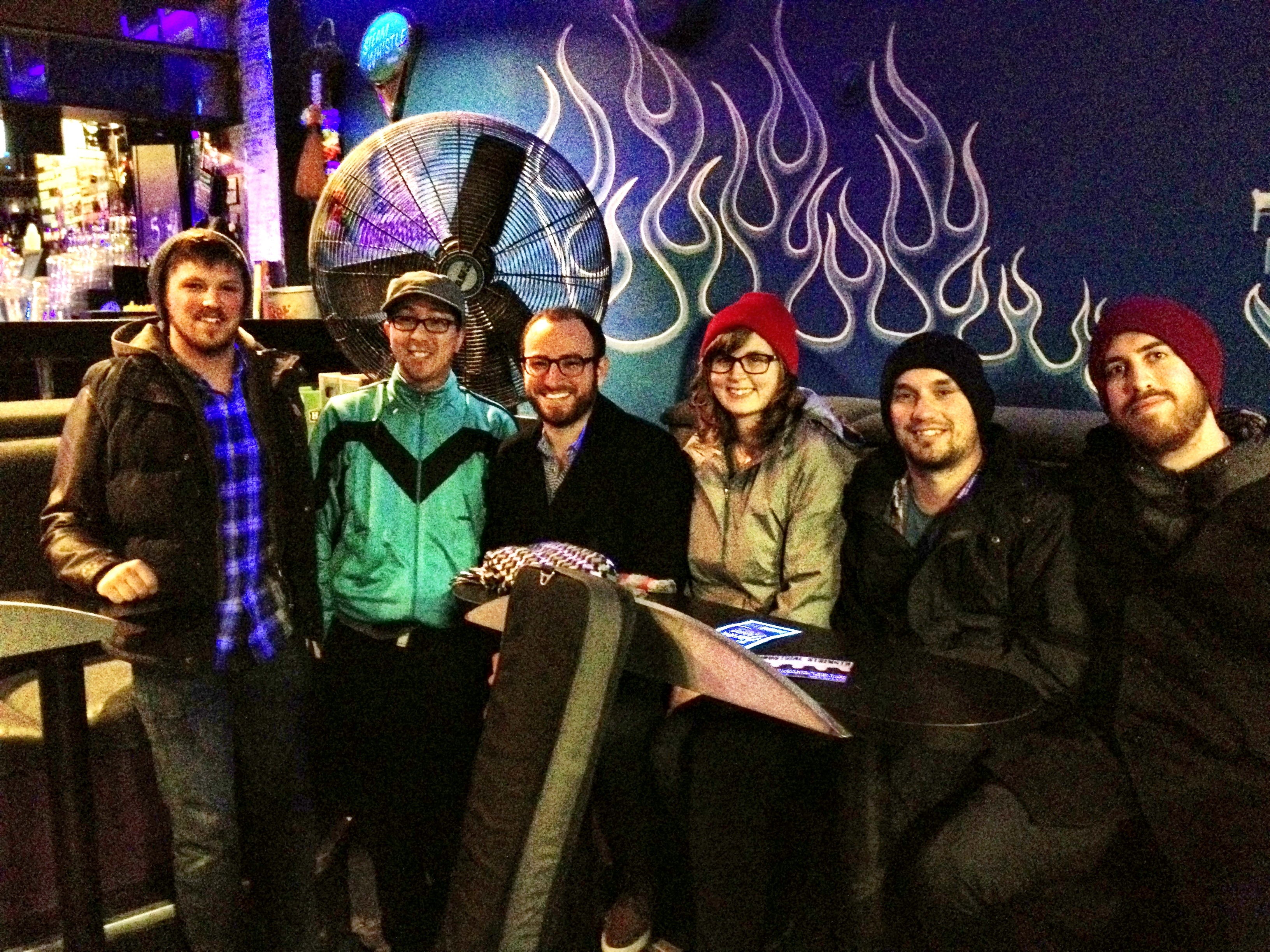 Hey friends, Candice here bringing you a quick recap of the March 20th edition of WildWorks.
First, some sad news that we need to share. CKCU was greatly saddened to hear that Chopper McKinnon, the long-time host of the show Canadian Spaces, passed away last week. Chopper had been a fixture of the Ottawa folk scene and his show had been on-air for more than three decades. He will be truly missed.
Lenny went through some of the Canadian Spaces playlists and found a fair number of Dan Mangan tracks there, so he dedicated Dan Mangan's song "Basket" to Chopper's memory. Mangan had written the song about his grandfather.
Today's episode of WildWorks also featured an interview with Toronto band Inlet Sound. They were in Ottawa March 16 for a show, so Lenny had a chance to catch up with them and find out about more about their folk-styled album, The Romantics. Inlet Sound recorded that album in several interesting locales, including an old church and a cabin.
(And although I wasn't able to make it to the interview, Inlet Sound was awesome enough to give me an autographed CD! : ) Thanks Inlet Sound and Lenny for the surprise – it really made my day!)
Later on the show, we played some tracks from Rah Rah, Whitehorse and former Ottawa resident Gianna Lauren. Rah Rah and Whitehorse will both be in town March 23, with Rah Rah opening for Two Hours Traffic at Zaphods and Whitehorse taking one of the stages at the National Arts Centre.
Today was the first day of Spring but there is still snow on the ground in Ottawa and no warmer weather. We played Cantopop songs that use one of the seasons (aka spring). Spring Wind, Fall Rain by Sally Yeh and Spring, Summer, Fall Winter by the late Leslie Cheung.
Next week's show will have a tribute to Leslie Cheung as this year is the tenth anniversary of his tragic death.
This week's Wild 10 Countdown found The Matinée in the top spot, with their track "Let Her Go." It's from the album, We Swore We'd See the Sunrise.
You can find the countdown here. (Note: Songs played in the first part of the show are listed in the countdown blog).

The playlist for the March 20th show is over at this link.
Continue reading →