Too Hooked on Daft Punk's New Album – S08E41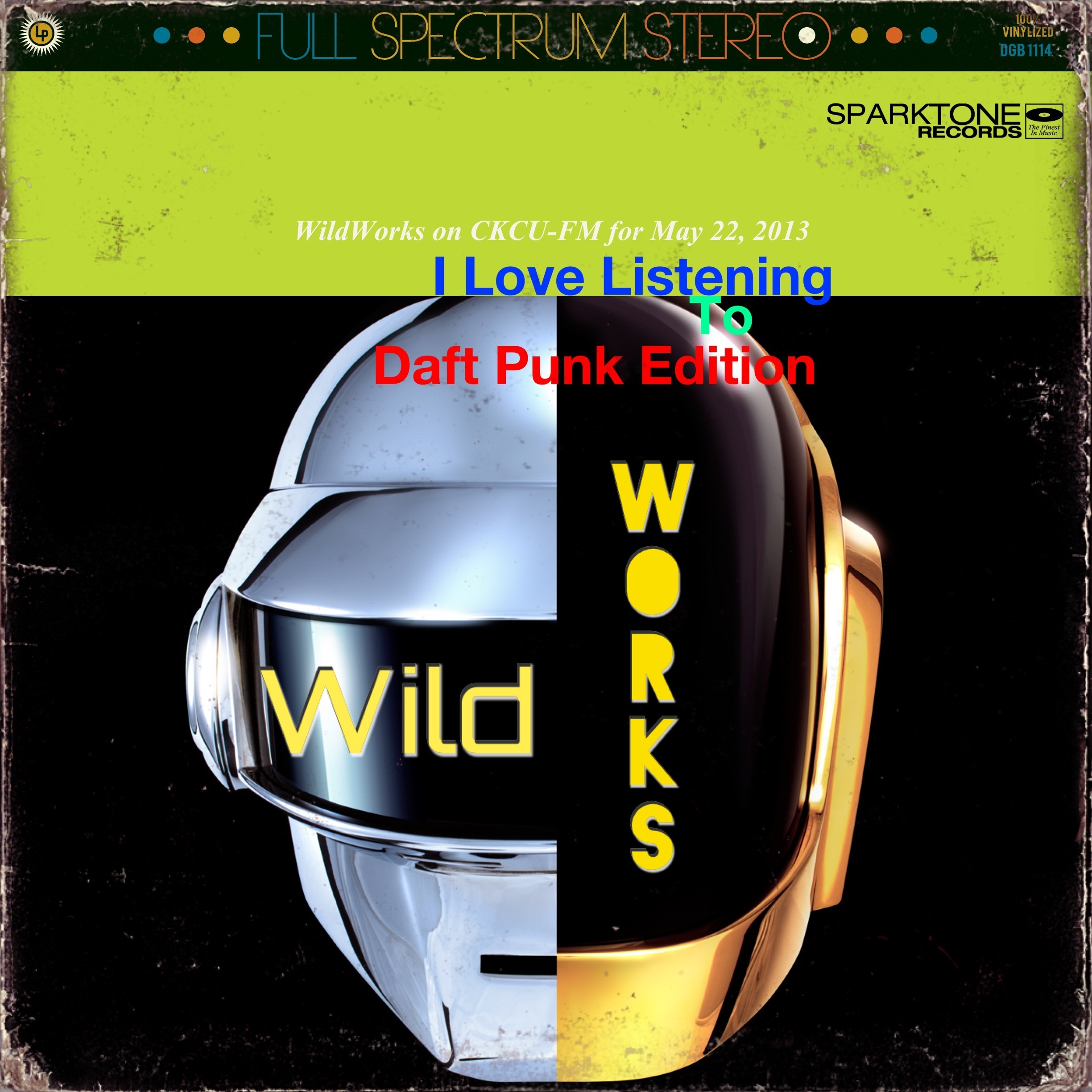 On the show this week, it's the post-Victoria Day weekend edition and the buzz being Daft Punk's new album, Random Access Memories as it got released this week. There's been a lot of talk because the robotic duo haven't released new materials for several years and so far, Get Lucky is still number one on the UK Singles Chart for the fourth week.
Aside from the album and the opening intro for the live radio show, I stumbled on a mash-up track done by The Melker Project and played it on the radio show at CKCU-FM. She & Him was played as I Could've Been Your Girl got released as a music music. Something about Zooey Deschannel makes her so quirky as she directed the music video. I did watch the season finale of New Girl last week. Wish I could watch more of the tv show.
Also on the show, local band, Fevers released a new single and they will be having a concert on Saturday night at Ritual Nightclub. The band will be giving away the single free for the concert for Saturday night. Opening up for them are adaline, Glenn Nuotio and Birthday Girls. There's some Canadian indie music added to the mix.
On the Wild 10 Countdown, Gold & Youth is still number one this week. Check the recap over at this link.
The playlist for the radio show is over at this link.
The audio for the radio show is below.
Have a great week!
Audio/Radio Show
The May 22nd Radio Show – Press play to listen.
[audio http://archive.org/download/WildworksOnCkcu-fmForMay222013/WildworksMay222013.ogg]
Playlist from the Podcast
–Before The Wild 10 Countdown–
Home – Ladyfrnd
–After The Wild 10 Countdown–
These Paths – Yeah Yeah Yeahs
Oblique City – Phoenix
Home – Austra
Destroy – In-Flight Safety
No Connection – Chris Ho
Speedboats – GROUNDERS
Today We're Believers – Royal Canoe
In Berlin – Aidan Knight
Baptism – We Are The City