X Marks The Spot on Arts & Crafts – S08E42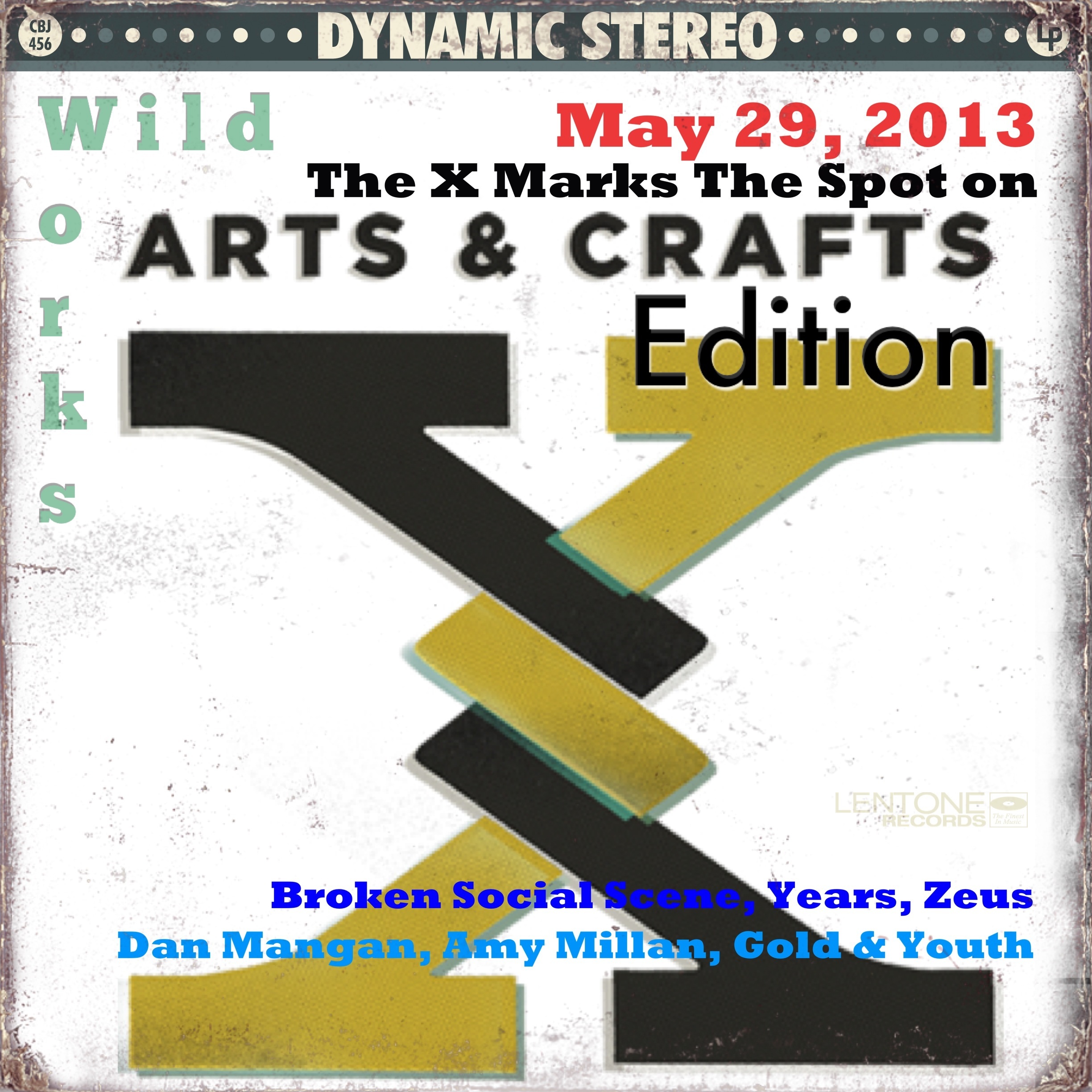 On this week's radio show, there were several new music being played and one album got released this week happens to be Arts & Crafts: X. The album consists of collaborations from bands and artists from the Arts & Crafts lineup. In a way, I decided to play some of the tracks before Ryan's show, Whatever's Cool With Me (also on CKCU-FM).
Played on the show were Anamanaguchi, Camera Obscura, Braids and Geneva. A mix of 8-bit/electronic to alternative to soul/R&B to indie rock. It's a variety mix of great music for this week.
Sad news in the Ottawa music scene. The drummer of The Love Machine's father passed away on May 25th. I was searching on Facebook for info as I don't have any of the members on Facebook. I decided to play Love Is On Your Side from their 2010 album, Sweater Weather.
On The Wild 10 Countdown, Said The Whale takes the top spot to end off May. You can check the top 10 summary over at this link.
For the podcast, there were new songs from Scary Bear Soundtrack, CHVRCHES and the usual from The National, She & Him, and Daft Punk.
The playlist for the podcast can viewed below. As usual, you can listen to the entire show below.
The playlist from the live show is over at this link.
It's a pretty short blog entry to end May.

Audio/Radio Show
The May 29th Radio Show – Press play to listen.
[audio http://archive.org/download/WildworksOnCkcu-fmForMay292013/WildworksMay292013.ogg]
Playlist from the Podcast
–Before The Wild 10 Countdown–
Pyongyang – Scary Bear Soundtrack
–After The Wild 10 Countdown–
Turn To White – She & Him
This Is The Last Time – The National
The Game of Love – Daft Punk
Gun -CHVRCHES
Young Hearts – Inlet Sound (check the music video as it's linked)
Love Your Money – The Kostanzas
Home – Austra
New Summer – Young Galaxy
The Spectre – The Besnard Lakes