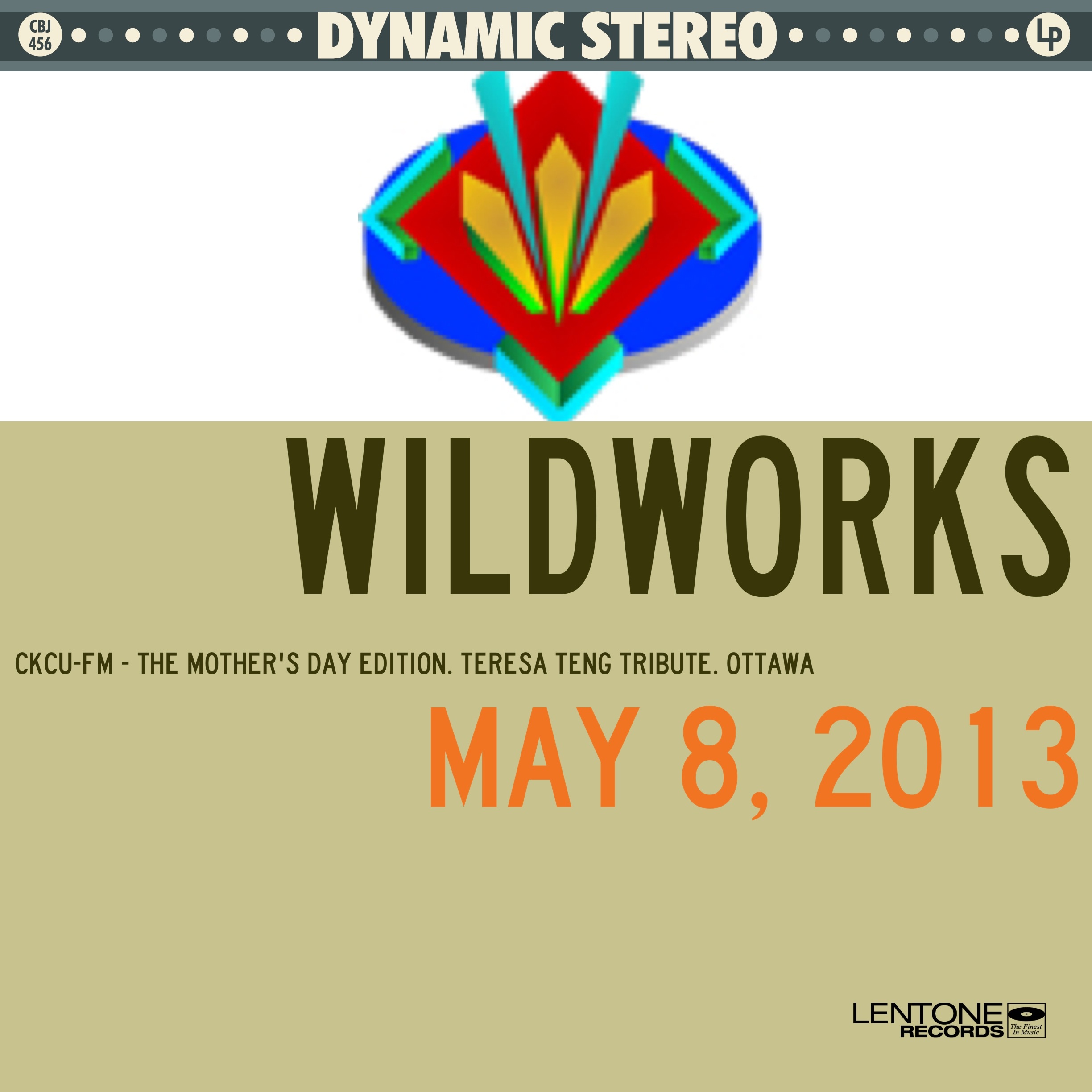 On this week's edition of the radio show at CKCU-FM, it was tribute to the late Teresa Teng and the annual songs for Mother's Day. It's quite fitting to commemorate on May 8th as it's the 18th anniversary of Teresa Teng's death. She passed away in 1995. Teng was revered and beloved throughout East Asia as her music has garnered older and younger fans alike. I was able to play Faye Wong's version of Wishing We Last Forever (但願人長久). One of the Teresa Teng songs played was called Red Bean. A funny story was my former co-host, Candice, made a tweet that I am weird for not liking red bean. The tweet along with a photo can found here. Kudos to China Album for the support.
As usual, Mother's Day is this Sunday and every year, I play certain songs for Mother's Day. This year, I added Keep Shining by Shad as the song is an ode to strong females.
On the Wild 10 Countdown this week, New Summer by Young Galaxy takes the top spot as Ottawa was having warm Summer-like temperatures for the past week. The summary can be checked over at this link.
The playlist from the live show is over at this.
On the podcast part of the show, new tracks from likes of Vampire Weekend and She & Him were played. I'm still enjoying the new Daft Punk song, Get Lucky (featuring Pharrell). This week's podcast used the M-Rock's Bangin' Disco Mix of Get Lucky. Starting off the podcast was playing a new Shad track called Peace but it's a rough mix/demo, which won't be on his upcoming album. Briefly mentioned the lineup for the Wolfe Island Music Festival as it was announced last week.
Playlist from the podcast is posted below. Red highlights Cancon.
This weekend, I will be checking out Ottawa Comiccon. Wish me luck when I see people in "unique" costumes and experience the geek/nerd culture. It's been awhile I've gone to a comic book convention and it's the first time to attend a major convention in Ottawa. The previous conventions I attended were in Toronto.
Lastly, I didn't have an image to use and again, I used Vinylize Me to create the entry for this week.
Have a great week and wishing everyone a great Mother's Day for Sunday!

Audio/Radio Show
The May 8th Radio Show – Press play to listen.
[audio http://archive.org/download/WildworksOnCkcu-fmForMay82013/WildworksMay82013.ogg]
Playlist from the Podcast
–Before The Wild 10 Countdown–
Peace (Demo) – Shad
–After The Wild 10 Countdown–
Harbour Boys – Joel Plaskett Emergency
Photographer Friend – Leif Vollebekk
Bread & Cheese (featuring Black Bear) – A Tribe Called Red
Baptism – We Are The City
Get Lucky (M-Rock's Bangin' Disco Mix) [featuring Pharrell] – Daft Punk
Everlasting Arms – Vampire Weekend
Together – She & Him
The Real Thing – Phoenix
Alien Days – MGMT
Don't Swallow The Cap – The National
Amends – Braids
Video
Here's the music video to Truly Love You by Beyond. In time for Mother's Day.
[youtube=http://www.youtube.com/watch?v=hGnirAnwQXs&w=640&w=480]