Summer Wrapup 2023 – S17E12 (Season Finale)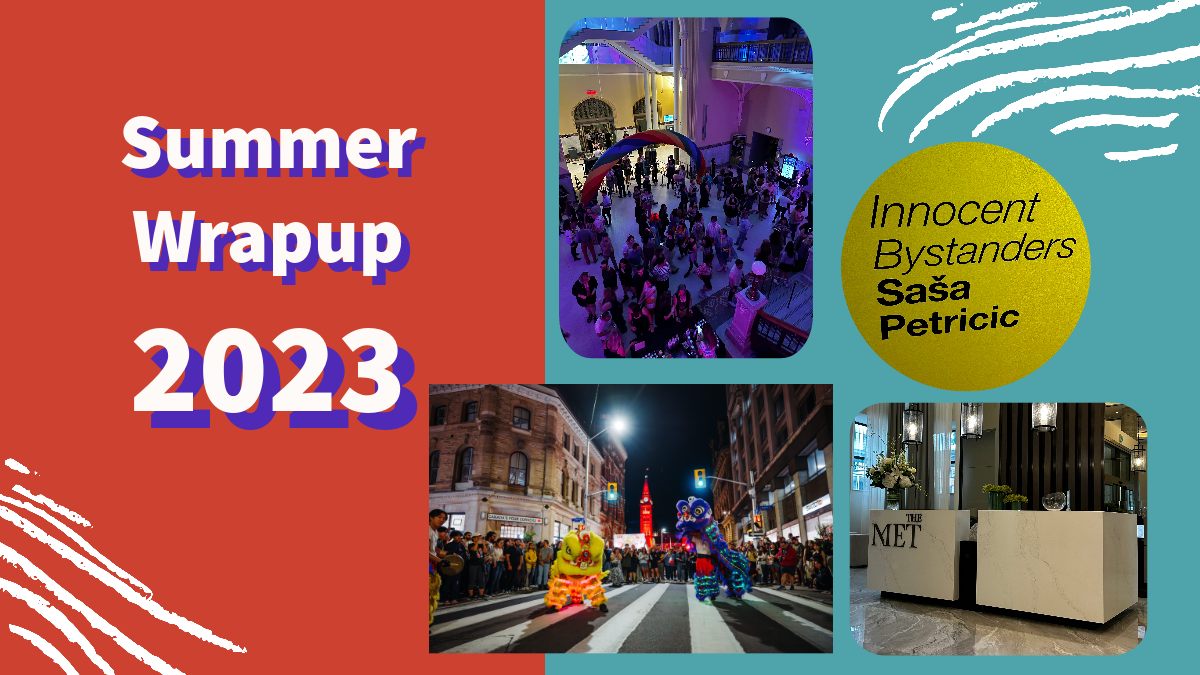 It's a wrap up for Summer 2023. Compiling some events that happened throughout the summer months in Ottawa. Due to not providing content, it's better to lump this entry in one to finish up the seventeenth season.
Two Events in One Day
Starting in July, there two events being attended were happening in the same time. The first one was VIP Influencer event of the opening of The Met Luxury in downtown Ottawa. The Met Luxury Rentals offers luxurious amenities for those wanting to rent a place to live in the downtown core of Ottawa. There was a tour around the rooms and floors at the Met Luxury. Also at the event were foods and a live DJ. Thanks to Ottawa Bloggers for the invite.
View this post on Instagram
The other event was at studio sixtysix in the Glebe area. This one was called Innocent Bystanders, an exhibit from CBC News journalist and foreign correspondent, Saša Petricic. His photos showcased the moment that were happening in Asia where he was based for several years. The exhibit ran from July 7 to August 7, 2023.
From Instagram, a Polaroid photo of Petricic (swipe or click to the second image).
View this post on Instagram
Ottawa Asian Fest Night Market Part 2 (July 21-23)
The Ottawa Asian Fest Night (second part) returned to Sparks Street on July 21 to 23rd. Went for the 3 days. Two of the three days had the glowing lion dance. It was loads of fun with friends going the event.
Here are some Instagram photos.
View this post on Instagram
View this post on Instagram
Nature Nocturne (Pride Edition)
On August 25, 2023, Nature Nocturne at the Canadian Museum of Nature was back and it coincided with Capital Pride. It was loads of fun and great seeing the exhibits since I haven't gone since the pandemic.
Here's this Instagram post.
View this post on Instagram
Goodbye Season 17
This wraps up season 17 of the blog and hope you enjoyed this journey throughout 2022 and 2023. Here's to having some adventures for season 18. Thank you for the support.
Photos & Video
Photos from Innocent Bystanders – A photo from the Hong Kong protests in 2019.
Glowing Lion Dance at Ottawa Asian Fest Night Market Part 2.
Video from Instagram Reels – Nature Nocturne Pride
View this post on Instagram