The Reopening of Jackson Café & The Two Murals by eepmon – S18E01 (Season Premiere)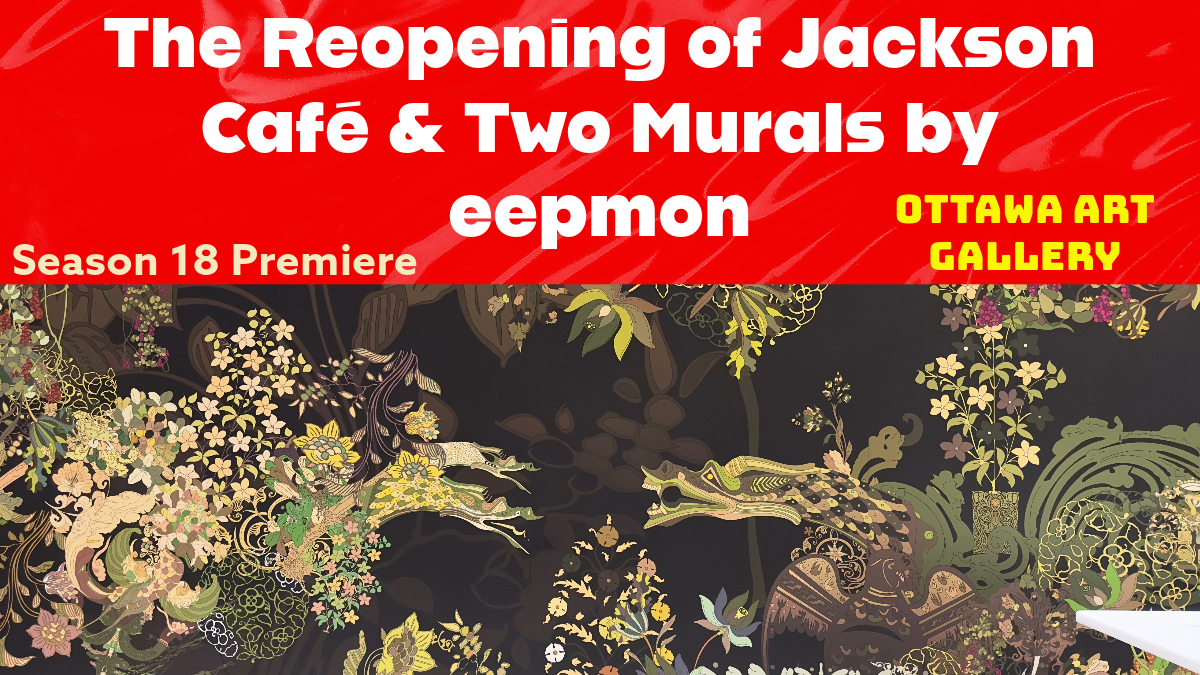 Starting off a brand new season on the blog with this event which happened on Thursday, September 7, 2023. The event was the grand reopening of the Jackson Café at Ottawa Art Gallery. The grand opening was hosted by Le Germain Hotel and the Ottawa Art Gallery.
The Jackson Café serves coffee by Café Saint-Henri from Montreal and baked goods by Maison ODDO of Gatineau.
Along with the grand reopening are two large mural artwork made by Eric Chan, known as eepmon. The two murals are explained over at the OAG website by clicking here.
It was a great night to attend the new cafe, check out the artwork mural and enjoy some refreshments. It was great seeing some people at the event. It's been hard to not attending certain events in downtown Ottawa following the pandemic and other things happening.
Thanks to the Ottawa Art Gallery and Le Germain Hotel for hosting the event and congratulations to eepmon for the murals on display.
You can check out the photos via Instagram and video from YouTube below.
Info on Jackson Café can be checked out on their Instagram.
Apparently, the first entry of the new season was supposed to be on my 10 years of shooting Polaroid. There will be a nice surprise with the upcoming entry. Stay tuned for that.
Enjoy!

Photos
From Instagram. A Polaroid Double Exposure which didn't go quite right.
A few photos of eepmon with people and an unexpected guest, Sophie Gregoire Trudeau.
Video
Shot using the DJI Osmo Action 4. Highlights from the event.