The Interview and Performance with Paterson Hall – S08E35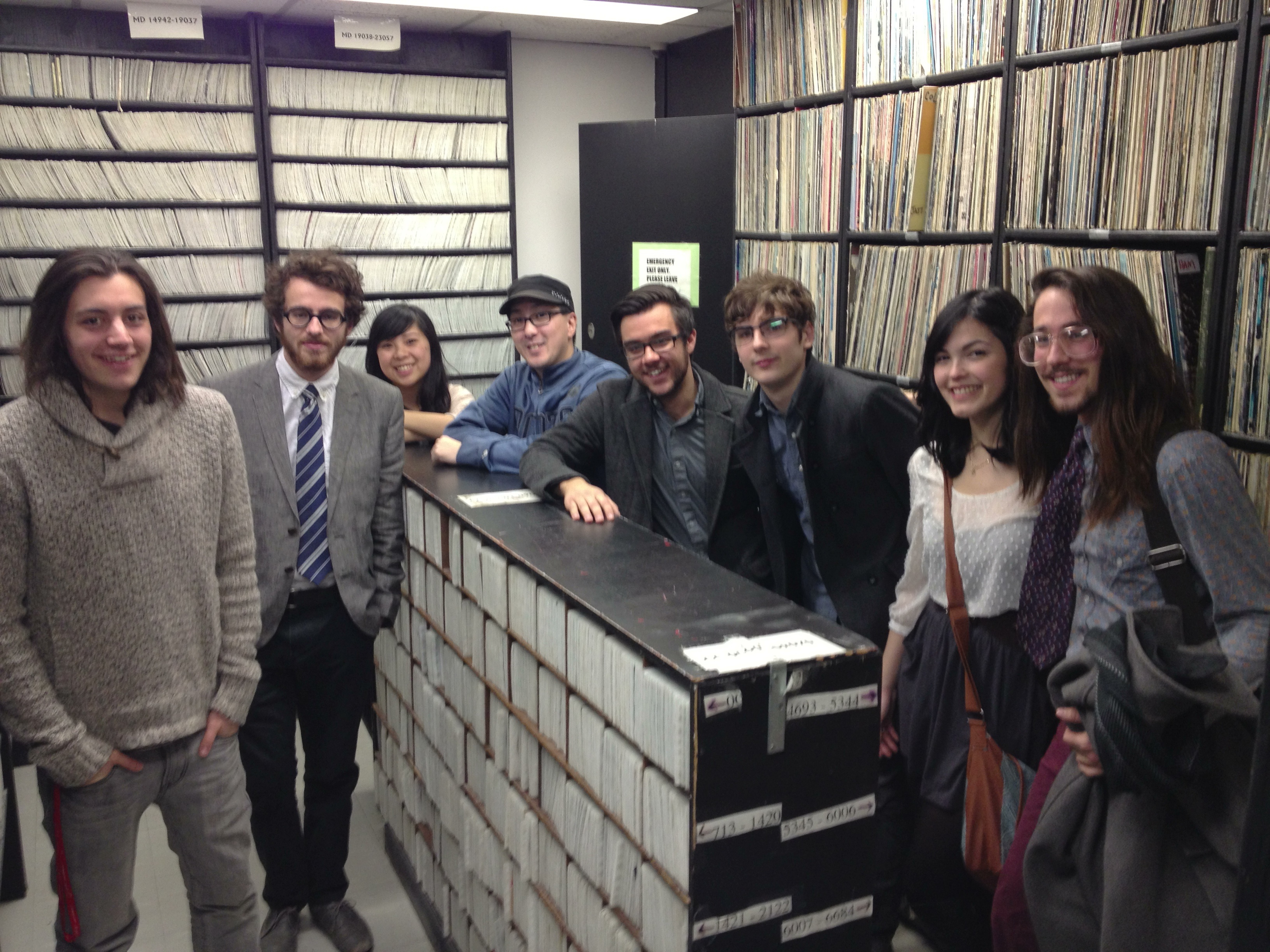 Hey friends, Candice here bringing you a quick recap of April 17's edition of WildWorks.
Today we decided to switch things up a little. Usually we like to chat with bands at venues and pre-record our interviews, but today we were lucky enough to get a band live and in-studio. Local band Paterson Hall joined us in CKCU Studio B today, and not only did we have a good talk, but we also got to hear some live music from them on-air at CKCU. Today we heard "On the Shoulders of Giants," "Time Travel" and "I'm a Lion."
Interesting little factoid – "I'm a Lion" is a reference to Tyrion Lannister, a character from HBO's Game of Thrones.
Awesome!
Paterson Hall, a six-piece band based here in Ottawa, also has a very strong connection to Carleton University. All six members are Carleton students, and they juggle both school and the band on a regular basis. And while they've only been playing together since November 2012, they've already released three songs and were happy to say they have an EP in the works for this summer. They're playing this Friday, April 19 at 9:00 p.m. at Avant-Garde Bar as part of a Showcase Your Band event. Thanks again to Paterson Hall for swinging by, especially in the midst of exams!
Elsewhere on the show, we also heard from some JUNO Award nominees, as the JUNO Awards are scheduled for this Sunday, April 21 in Regina, Saskatchewan. Michael Bublé will be hosting.
We played tracks from Yukon Blonde, Grimes and Japandroids, all of whom have got nods at the Junos.
And before we heard from Paterson Hall, as always, we started with the Wild 10 Countdown. This week saw Victoria artist Chris Ho take the top spot with "Story of the Flood," from his album, City of Dust. The album has a great summer pop feel to it.
You can find the countdown here. (Note: Songs played in the first part of the show are listed in the countdown blog).
The playlist for the April 17 th show is over at this link (Note: Songs posted is from the live show).

Audio/Radio Show
The April 17th Radio Show – Press play to listen
[audio http://archive.org/download/WildworksOnCkcu-fmForApril172013/WildworksApril172013.ogg]
Photos
For some fun, we decided to take photos with the Milkis Strawberry cans