Interviews with Purity Ring and The Matinée – S08E33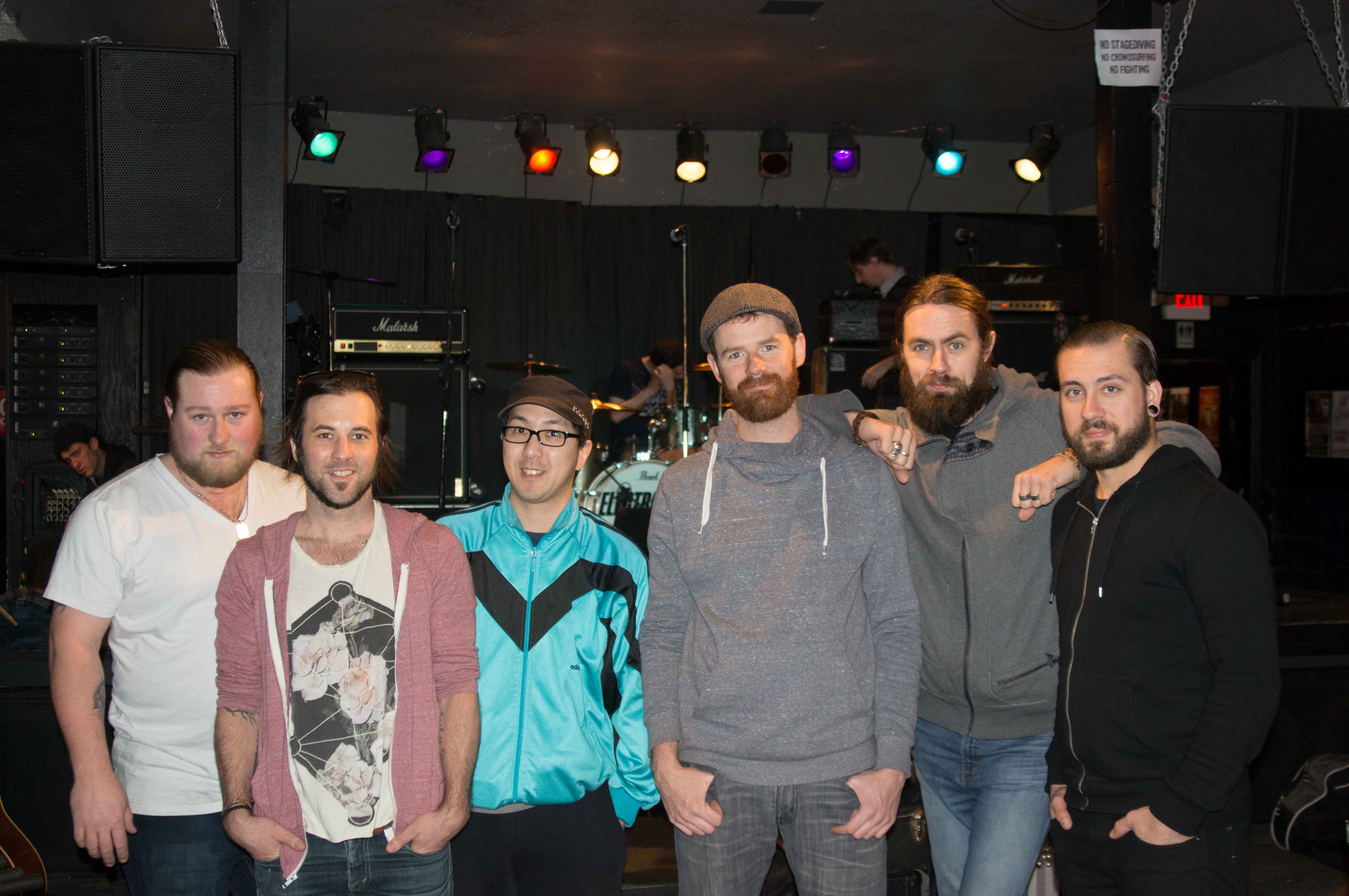 Hi friends, this is Candice with a quick recap of today's edition of WildWorks. It's been a busy week for us – on today's show, we brought you a double-dose of interviews from two great Canadian acts.
On April. 2nd, we spoke with electropop duo Purity Ring, made up of one part Megan James and the other part, Corin Roddick. The pair was in Ottawa to play a show at Ritual Nightclub as part of their North American tour. They'll eventually go on to Coachella and Bonnaroo later this summer.
We also caught up with The Matinée, a five-piece roots-rock outfit out of Vancouver. They were in town on March 29 for a Good Friday show at Mavericks. After nearly five years of trying to make it as a band, they were finally signed to Light Organ Records, and the result was their debut album, We Swore We'd See the Sunrise. They also released a video for their song, "Young and Lazy," on March 1st. The photo posted has Lenny with all of the band members.
Check the bottom of this post for the full interviews.
Also on the show, we played a track from The Costanzas, a garage/surf/rock n'roll band out of Toronto. We brought in even more Canadian offerings with songs from Fire X Fire (who are playing Friday night at Cafe Dekcuf), Kashka and Victoria-based singer-songwriter Chris Ho. (Note: The Costanzas are now called The Kostanzas)
On the Wild 10 Countdown for April 3rd, for the second week in a row, Gold & Youth was at number one with "Jewel."
You can check the countdown blog here. (Note: Songs played in the first part of the show are listed in the countdown blog) 
And if you're looking for the playlist from today's show, you can find that here. (Another note: CKCU's playlist has their on-demand audio for the second part of the show)
Audio/Interviews/Radio Show
The April 3rd Radio Show – Press play to listen
[audio http://archive.org/download/WildworksOnCkcu-fmForApril32013/WildworksApril32013.ogg] The Matinée Interview
[soundcloud url="http://api.soundcloud.com/tracks/86262333″ params="" width=" 100%" height="166″ iframe="true" /] The Purity Ring Interview
[soundcloud url="http://api.soundcloud.com/tracks/86262677″ params="" width=" 100%" height="166″ iframe="true" /]