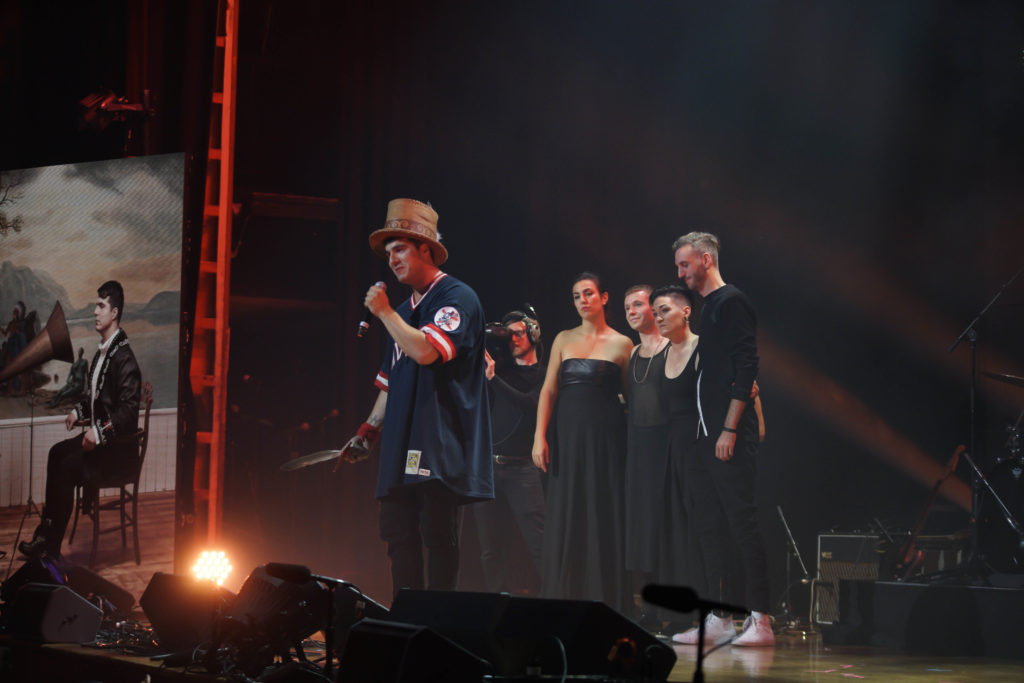 The winner of the 2018 Polaris Music Prize went to Jeremy Dutcher for his album, Wolastoqiyik Lintuwakonawa.
The classically trained operatic tenor and composer beat out nine Canadian albums from artists and bands for the $50,000 monetary reward.
Performances from the Gala had Dutcher, Weaves, Jean-Michel Blais, Hubert Lenoir, Deep Waters Band (of Girls Rock Camp) did a cover of Alvvays, Pierre Kwenders and Partners.
This year's Gala went pretty long but the performances from the bands and musicians were all excellent.
It's always a great time attending the gala and seeing friends and acquaintances.
You can check the photos below. Be sure to check out the Polaroid photos from the Polaris Music Prize Gala on another post or on my Instagram.

Photos