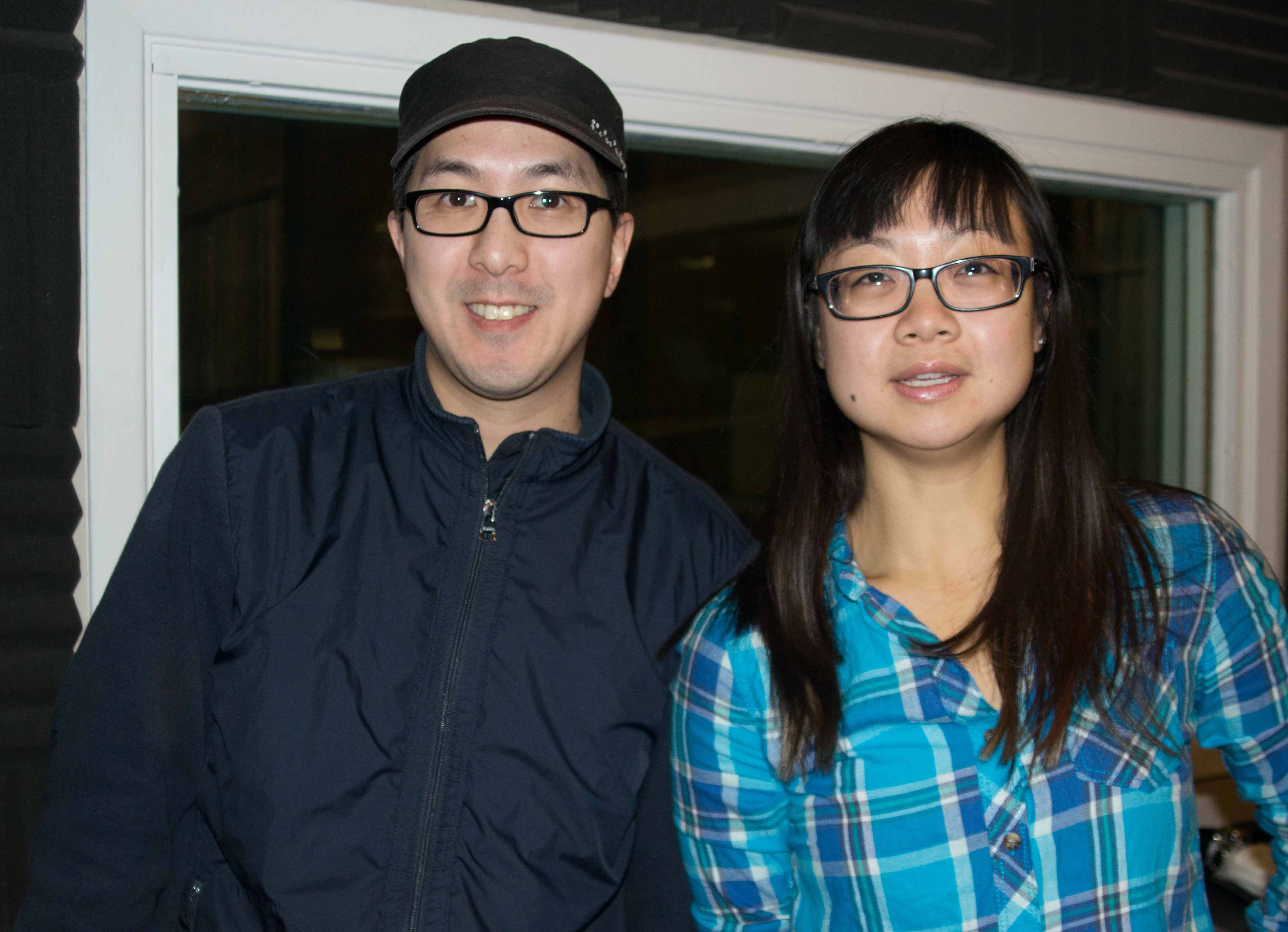 OK, I couldn't think of a good title. On this week's edition of the show, I had the opportunity to have Gloria from Scary Bear Soundtrack join me on the show because she has been promoting a live show at Babylon Nightclub for Wednesday night (today). It's also her final live show as she will be moving to Nunavut at the end of January. Even though, it's her swan song, the band is doing a music video party release before leaving to the Northern confines of the Arctic.
On the radio show, Gloria picked some of her music picks from the likes of Melissa Laveaux and gatesgatesgates while there were brand new music on my end from You Say Party, Leif Vollebekk and The Matinee. January is a bit slow in terms of new music being released. It was another blessing in disguise to have a guest on the show. It was an unexpected surprise to play You Say Party's new song right away as it was announced on social media and music sites. It's great to hear about the band reuniting after their tough time back in 2010.
Also mentioned during the live show was talking PSY's Gangnam Style. Overall, a good mix of new wave, rock and folk music all in one for this week's show.
The first half of the show for this blog is the Wild 10 Countdown. For the second week on the top spot, Pick Me Up by Hollerado is still number one.
The top 10 countdown for January 16th is over at this link.
After the countdown, I discussed about Arts & Crafts celebrating their 10th anniversary and Broken Social Scene reuniting for one night only. What I forgot to do was mention Broken Social Scene in the playlist set. It's after Caught a Long Wind by Feist. I blame my co-host for no-showing.
The playlist for the radio show is over at this link.
Finally got New Myspace and my profile is over at this link. Hopefully the new version has a good following and not fizzle out.
All I can say to Gloria, enjoy your time in Nunavut, your presence in Ottawa will be missed but two years can go by quickly.
Audio/Radio Show
The January 16th radio show – Press play to listen.
[audio http://archive.org/download/WildworksOnCkcu-fmForJanuary162013/WildworksJanuary162013.ogg]
Video
Here's Beaver Pond Forest
[youtube http://www.youtube.com/watch?v=eOuyNQeiUk8]