The 24 Days of Candies and Tea – S12E04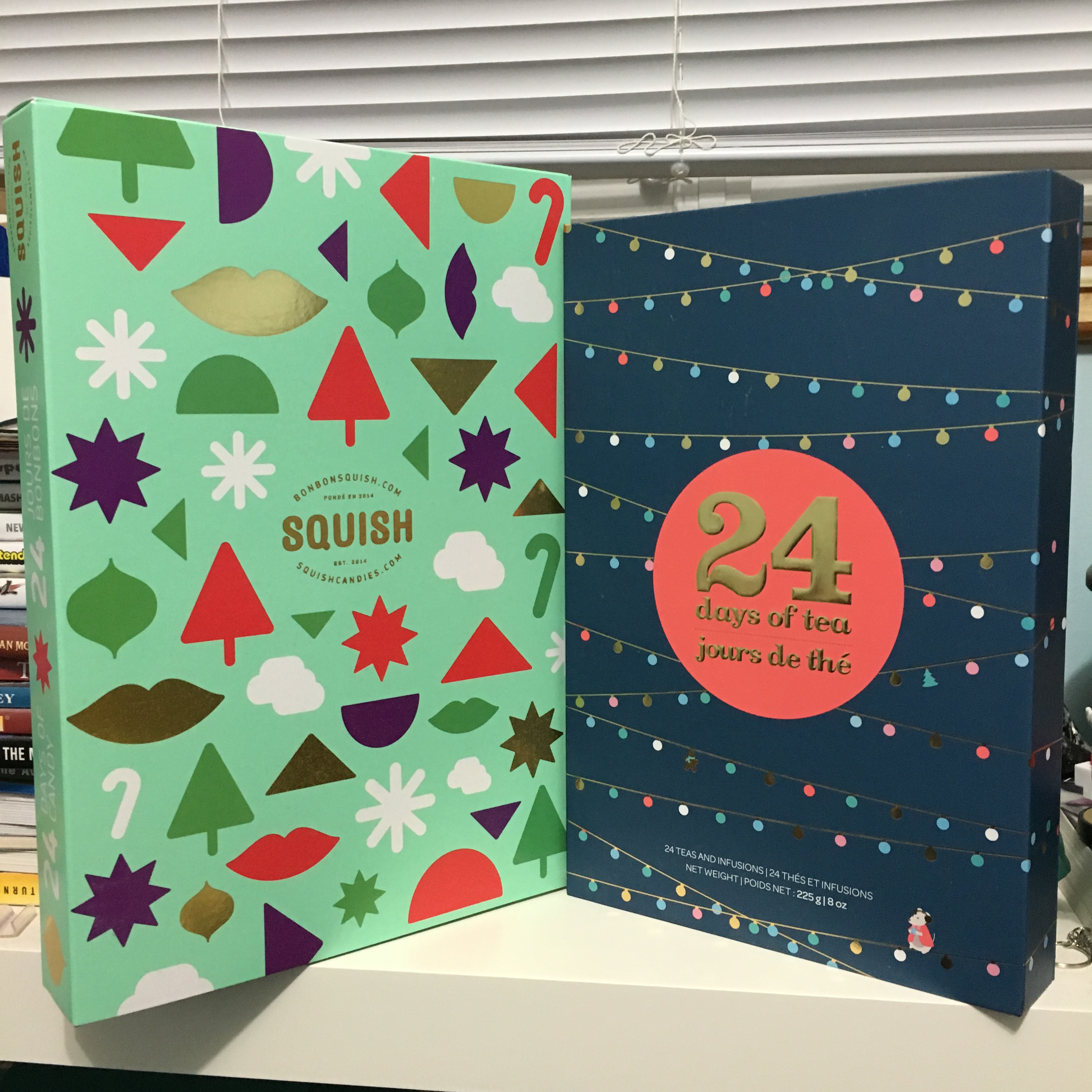 It's that yearly time on the final month of the year. It's the popular advent calendars in the form of DAVIDsTEA and Squish Candy. Squish Candy has opened a location in Rideau Centre for several months and it's been a great convenience in getting the 24 Days of Candy. DAVIDsTEA offered their hot selling 24 Days of Tea in late October. It used to be released on November.
Here's the list of the advents calendars. They will be updated for the 24 days.
The openings will be shown on Instagram.
24 Days of Candy by Squish Candy
Grapefruit + Blood Orange – Day 1
Sour Power – Day 2
Micro Bears – Day 3 (I got Sour Peach Hearts due to a mix up)
Wet & Wild Watermelon – Day 4  (ended up with Strawberry Milkshake)
Brains – Day 5 (ended up with Red Roses). Note: Was notified on Instagram by Squish that the windows was reversed.
Bubbly Bears – Day 6
Red Roses – Day 7
Strawberry Rhubarb
Cola Bottles
Mango Maracuja
Peach Bites
Shark Attack
Sweet Yogurt Cups
Cranberry + Elderberry
Sour Cukes
Sweethearts
Fruit Salad
Blizzard Bears
Sour Peach Hearts
Pom-Berry
Frogs
Twins
Strawberry Milkshake
Ice Cubes
24 Days of Tea by DAVIDsTEA
Snow Day – Day 1
Jumpy Monkey – Day 2
Genmaicha – Day 3
Organic Serenity Now – Day 4
Coffee Cake – Day 5 (It included a $5 off of a $20 purchase)
Apple Cider – Day
Nutty and Spice – Day 7
Coconut Cream Pie
Hot Chocolate
Crème Caramel Rooibos
Forever Nuts
Santa's Secret
Sleigh Ride
Strawberry Rhubarb Parfait
Bear Trap
Organic Kashmiri Chai
Organic Ginger Pear
Green Passionfruit
English Toffee
Spiced Apple
Cardamom French Toast
Organic Sweet Almond Green
Irish Breakfast
Chocolate Covered Almond