Siberian Cat Café in Chelsea, Quebec – S12E03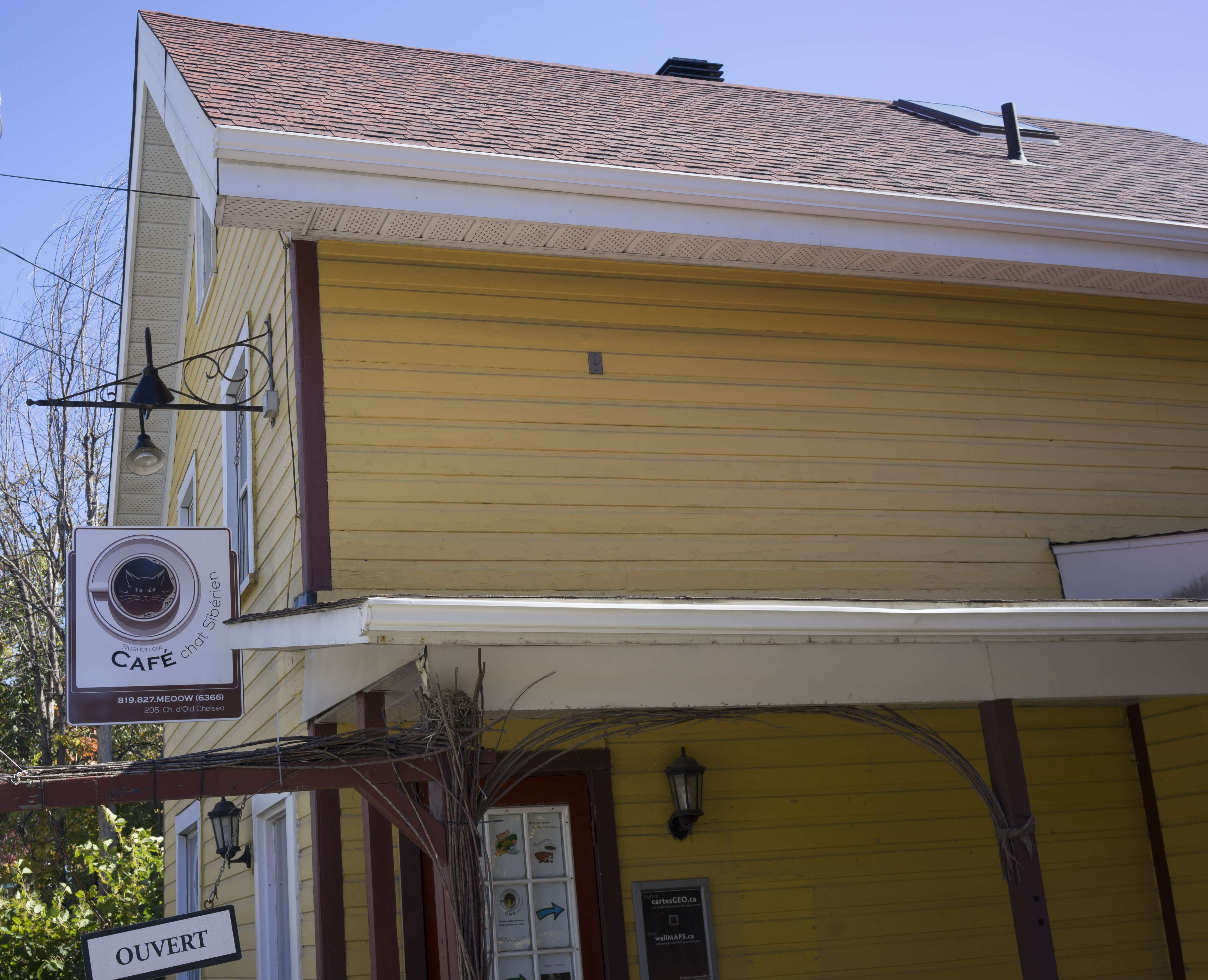 On Thanksgiving Monday (Canadian holiday), I had the opportunity to check out the Café Chat Siberien, the French name or the English name, Siberian Cat Café over in Chelsea, Quebec. Cat cafes have become pretty popular throughout the world. I've been wanting to check it out as I enjoy seeing adorable cats.
The Siberian Cat Café has opened for over a year and it's become a fun destination when heading down to Gatineau Park. Being a holiday, there was traffic for people going to Gatineau Park. Luckily for Google Maps, it gave us another route to avoiding the car pileup.
Getting inside to the café and to see the cats, you need to order either a drink (tea, coffee and cola) and grill cheese sandwich or some small sweet bites. They also had the Montreal cola, 1642 Cola. I heard good things about it. It's a cola with maple syrup in it.
Heading inside the cat room, there were some cats hanging around and some sleeping. The cats were friendly and they didn't bite or scratch patrons and myself. There were also art installations throughout the building.
Overall, it was a quaint and relaxing Thanksgiving holiday going to the cat cafe. You can check out the photos below.
Hope you have a great Thanksgiving holiday!
Photos