Ottawa = Winterfell – S08E28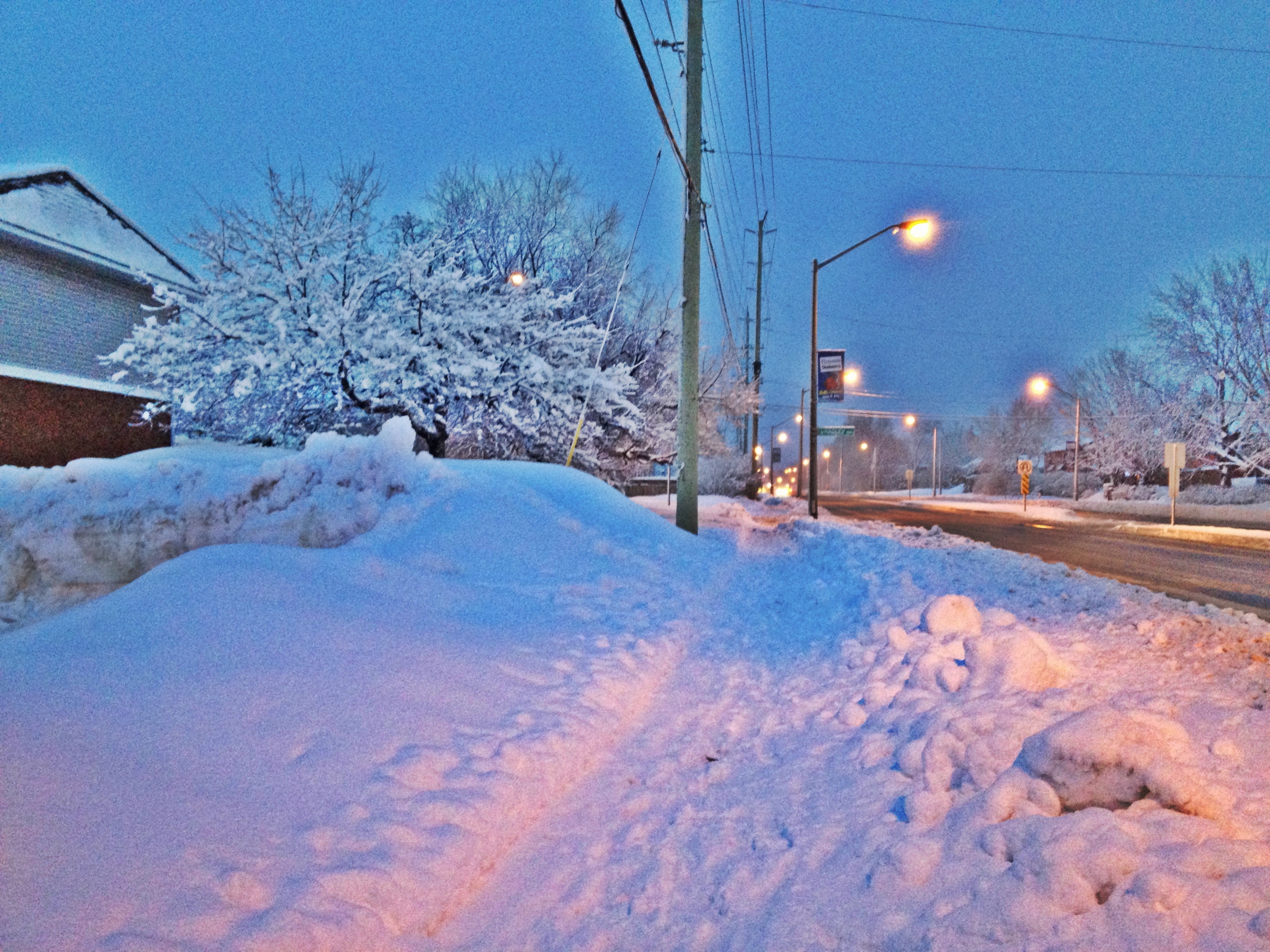 We know, we know – there are enough jokes out there about Snowmageddon and Snowpocalypse and …Winterfell.
But seriously, this snow though…It would give even the Night's Watch a run for its money.
Still, we did our darnedest to pull together a good show yesterday. This post is a little delayed, since Lenny and I were stuck shovelling our driveways all afternoon, but here it is – our recap of this week's edition of WildWorks.
Some pretty exciting news to start things off – The RBC Royal Bank Bluesfest lineup was announced yesterday, and we were reaaaal keen when we saw some of our favourites on the list. Big acts include Björk, BB King, the Dixie Chicks, Rush and Wu-Tang Clan. Personally I'm excited to see Passion Pit, Mother Mother, Zeds Dead, Camera Obscura and Bahamas.
On the radio show, we got to play the new track by the Yeah Yeah Yeahs called Sacrilege. Their highly anticipated album, Mosquito will be releasing on April 16. So far, the track is alright but the band still has the same sounds from the last album, It's Blitz!
Once again, we featured tracks from up-and-comers who are competing in CBC Music's Searchlight contest. The contest is now into its second round of contestants, with 20 entries left in the Ottawa category.
One of them is Renée Yoxon, a former Carleton student and a fixture of our local jazz scene. We had a chance to unwind with Yoxon's very smooth-sounding track, "Drinking Coffee." Perfect song for me, the perpetual coffee fiend, and just a nice song to listen to, especially while taking shelter from the snow in a cosy bed. With a book. Which is what I did for the rest of the evening.
We also heard from a few other CBC Searchlight contenders, like Tracy and the Hurtin' Hearts with "All Gone," (recommended by Marie from Nat & Marie) and Inlet Sound with "Saturday." Inlet Sound is slated to play at Zaphods on March 16.
Beaver Pond Forest by Scary Bear Soundtrack, a former Ottawa band is contending for CBC Searchlight in Nunavut.
We ended the show with Cold Specks' track, "When the City Lights Dim," as it's released as a music video. She'll be at Ottawa Bluesfest this July, too – can't wait!
And as always, we opened the show with the Wild 10 Countdown. At number one, we had Ottawa's own Hollerado with "So It Goes." The band released their second album, White Paint, on Tuesday.

You can find the countdown here. (Note: Songs played in the first part of the show are listed in the countdown blog) 
And if you're looking for the full playlist from the Feb. 27th show, you can find that here. (Another note: CKCU's playlist has their on-demand audio for the second part of the show)
Audio/Radio Show
The February 27th and 28th Radio Show – Press play to listen.
[audio http://dl.dropbox.com/u/15316988/WildWorks%20Feb%202728.ogg]