It's Support Local Month in Ottawa – S08E09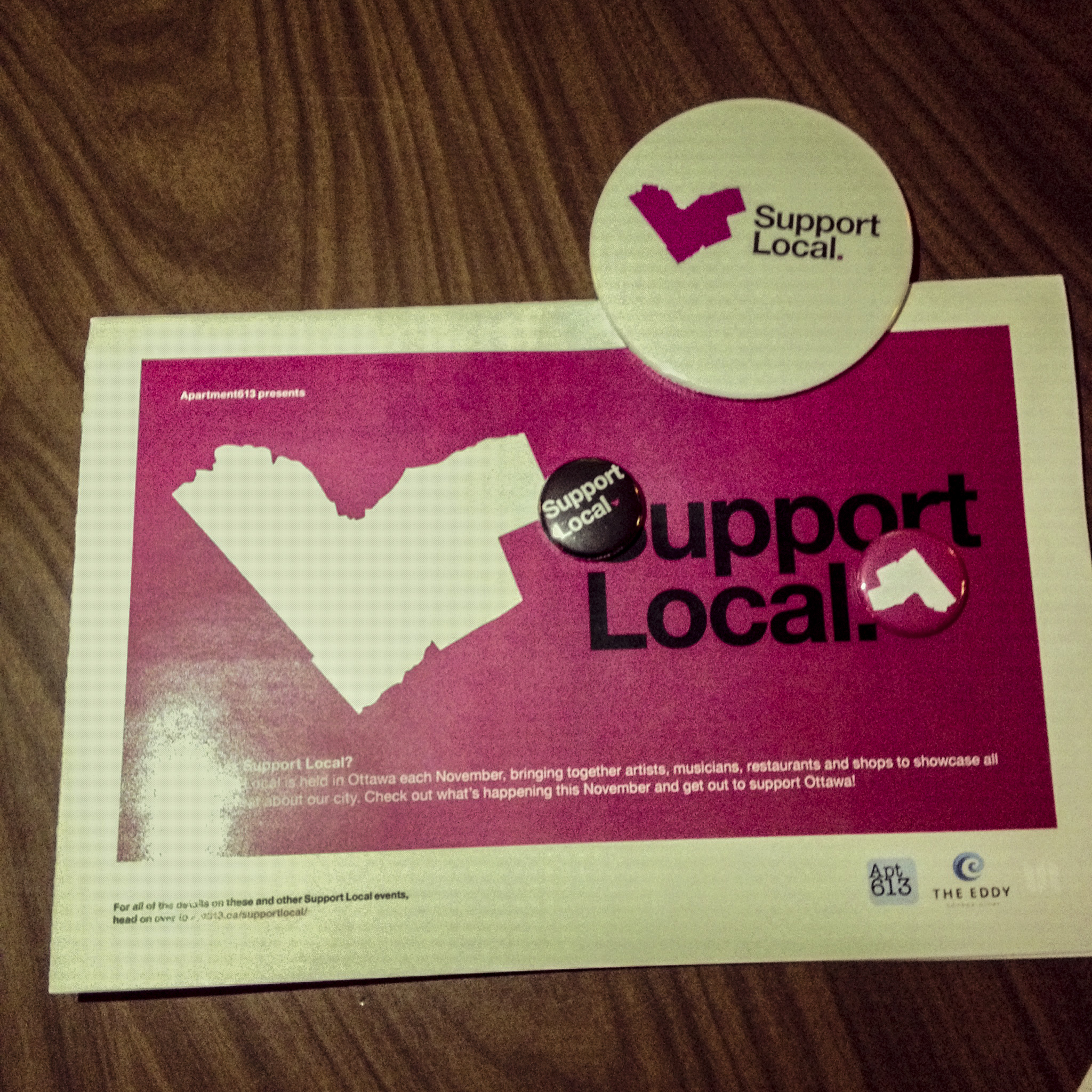 November is Support Local Month. For anyone who doesn't know, it's presented by the excellent Ottawa arts and culture blog, Apt613. Aside the fact that I didn't have an interesting entry to write this week, I might as well write about this because I had the opportunity to go to the launch party at the Raw Sugar Cafe on November 1st. Another reason is that it's mentioned in the video (below) for the trending topics. It's good to give a local event some support.
The November 7th Radio Show
There was no interviews on this edition but good Canadian music being played. There's a couple of bands and musicians who will be performing in Ottawa this week. The Darcys, The Luyas and Orit Shimoni  (Little Birdie) were played because they got shows for Friday night. There's a lot of great acts coming to Ottawa in the next couple of weeks. Lauren came on the show for the live portion as she and other people are having trouble waking up due to the time chang.
On the Wild 10 Countdown, Diamond Rings is still number one for the second week. Apologies on not getting the entries posted up sooner.
The playlist for the show is over at this link.
WildWorks TV is back after a week's absence. The filming was done after the radio show as it's filmed at a different location and using a different camera. Trending topics for this week's edition are Obama being re-elected for another 4 years, the aftermath of Superstorm Sandy, Movember and Support Local Month.
Hope you enjoy the audio and the video.
Audio/Radio Show
The November 7, 2012 Radio Show – Press play to listen.
[audio http://archive.org/download/WildworksOnCkcu-fmForNovember72012/WildworksNovember72012.ogg] Video
WildWorks TV #3
[youtube http://youtu.be/CpR2HXCtNl0?hd=1]