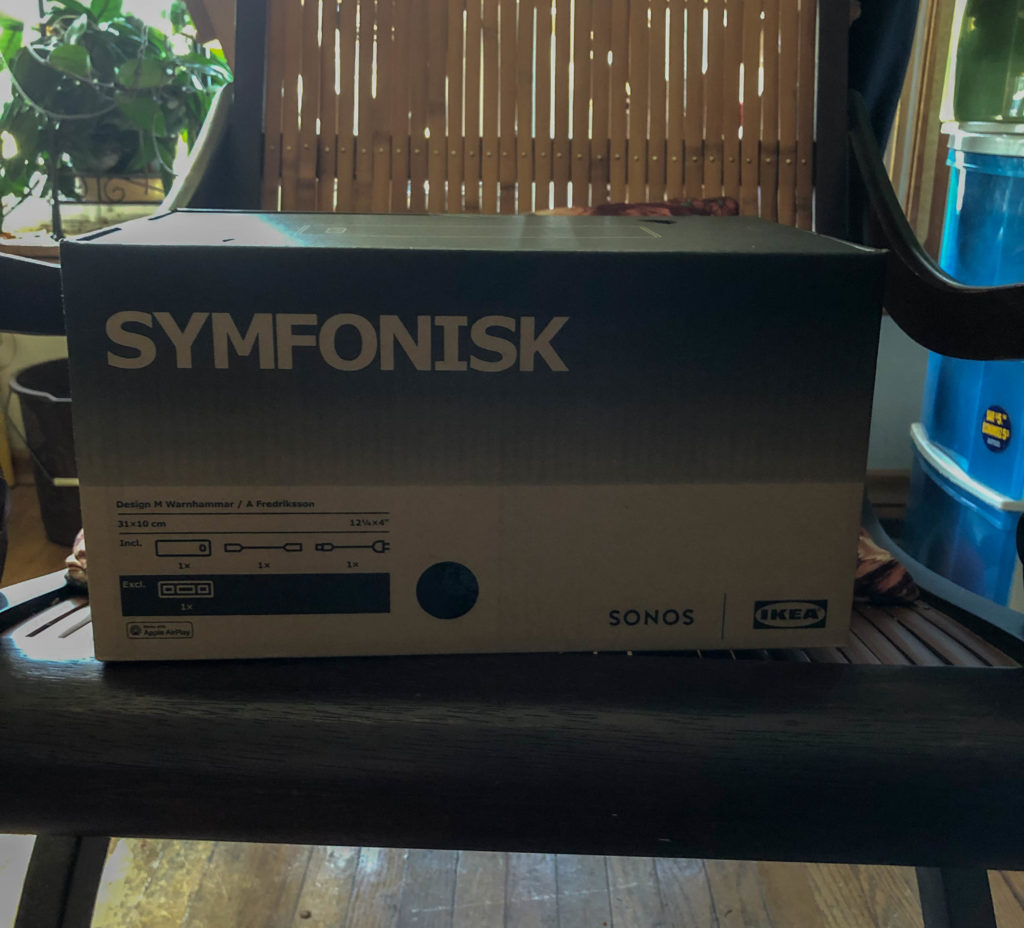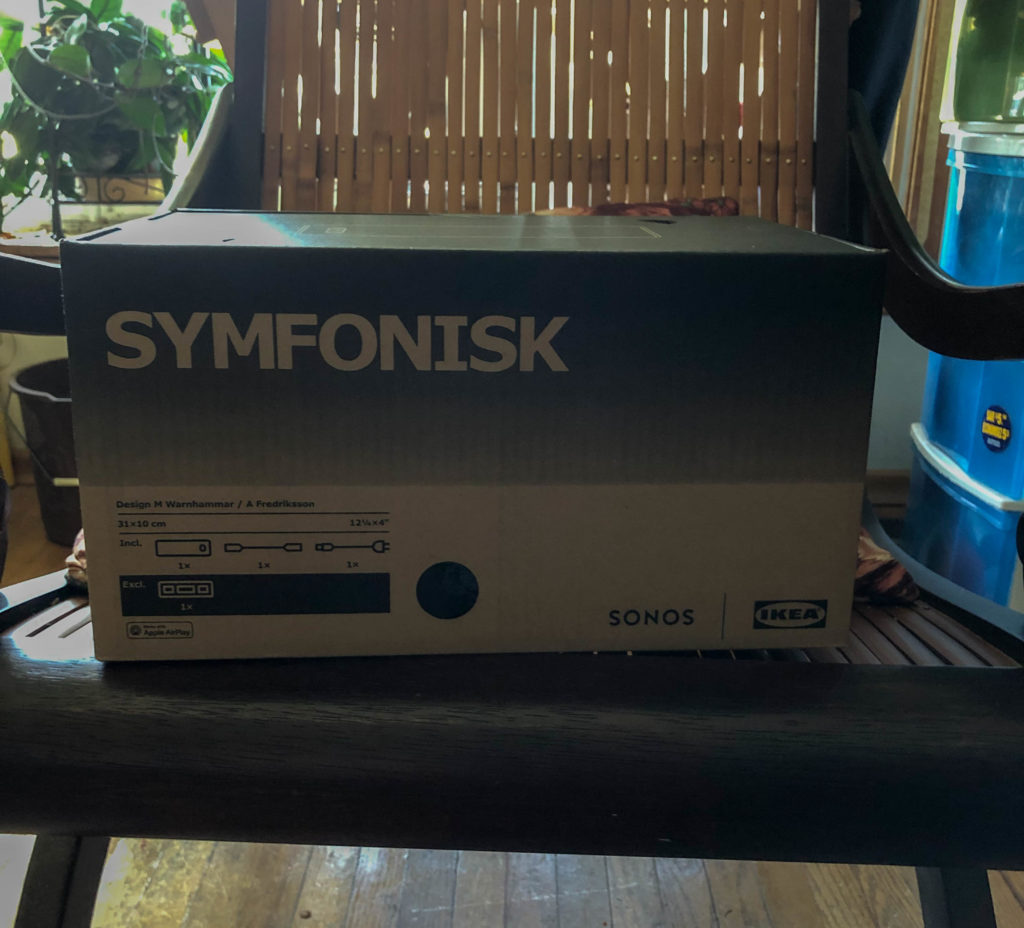 This is not a sponsored post. There was a lot of talk with the unique partnership with IKEA and Sonos as they released two WiFi speakers called SYMFONISK. One is a bookshelf speaker and the other is a table lamp with speaker. The lamp can be used with smart lightbulbs from IKEA's own and Philips Hue lightbulbs.
I decided to pick up the SMYFONISK bookshelf speaker as it got released on August 1st. The price is $149 Canadian while the table lamp with speaker is at $249. I chose the black speaker. It is affordable than getting the Sonos WiFi speakers.
Setup was pretty simple as you need to install the Sonos app on either the smartphone or tablet. Then you need to connect to the WiFi router and slightly had issues due to forgetting the password.
The sound quality is pretty good as I tested on TuneIn, Spotify (need to be on Premium account) and through AirPlay 2 via Apple laptop/desktop and iOS apps. You can use Amazon Alexa and Google Assistant to connect to their devices.
I tried playing this clip from Infernal Affairs through Netflix as it's become a favourite scene because of a song used in it. The scene can seen at this link.
The design of SYMFONISK is pretty simple with the look and buttons. You put it anywhere in the house and play music to your own liking. It's convenient to connect or pair with other WiFi compatible speakers for surround sound.
Overall, I'm pleased with my first purchase of Sonos branded speakers in partnership with IKEA. I should create the 2019 Polaris Music Prize Short List playlist on Spotify and give it a listen to the new speakers.
You can view the photos from below.

Photos