Kontinuum and Get Up – S12E19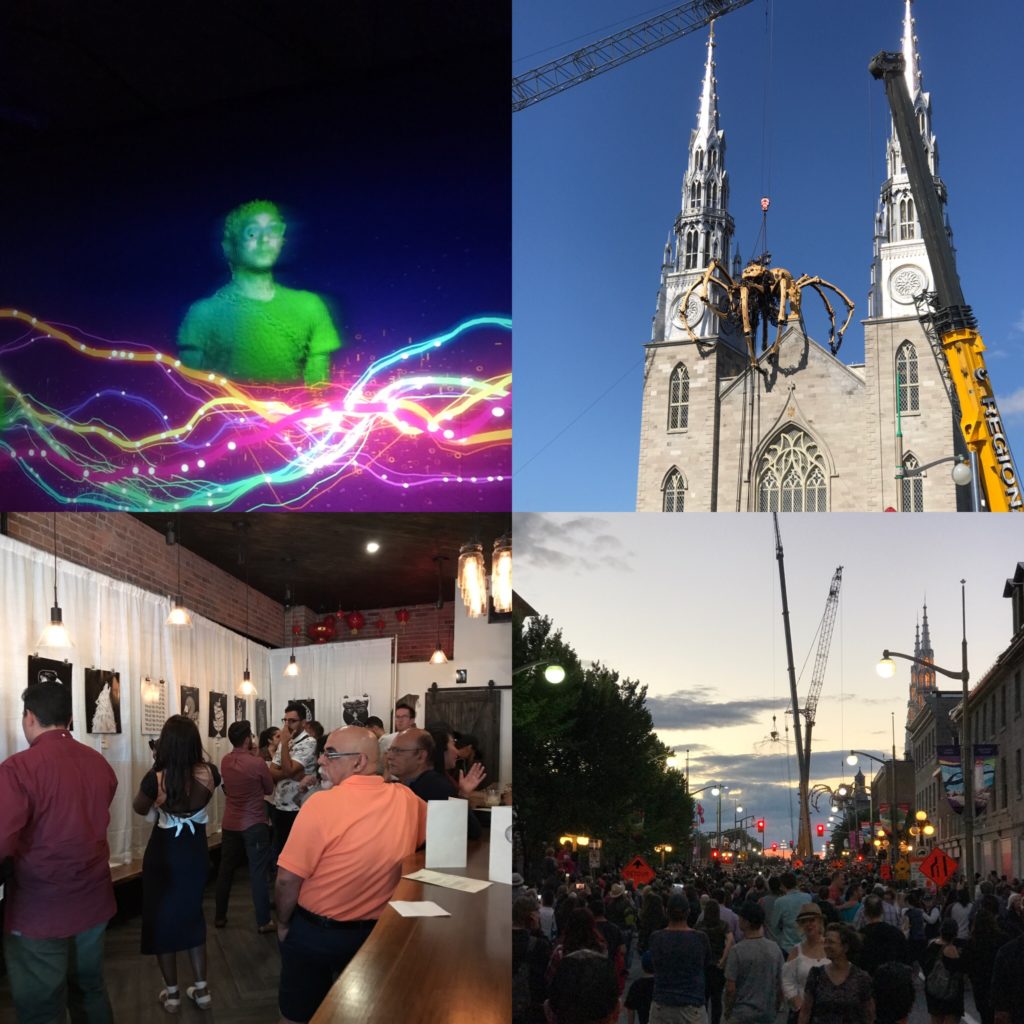 On Thursday, there were a couple of events that I was able to check out. The first was Kontinuum, it is an underground experience located at the Lyon LRT station.
This multimedia production is immersed in light and sound. It is produced by Moment Factory and the original concept by Ottawa 2017.
The experience is very unique as I got a glimpse of the future LRT station and it's nice to get a portrait of myself. You can check the photos from below.
The event is free until September 14th. Even though it's free, you need to order the free tickets.
Get Up Art Show
The second event was an art show, it was called Asma Inam Presents: GET UP.
I was told from a friend about it and was convinced to go check it out. It was held at the Makita Kitchen Bar in the Glebe. There was some Hip-Hop tunes spun by DJ Hyf.
I had the opportunity to try out the steamed buns. They were the pork belly with hoisin bbq sauce and the other being with falafel with pickled turnip.
It was her first art show exhibition and dedicated to everyone. It was a nice surprise to see a few people I know at the event.
Luckily, there was a "panda" that dropped by for a bit.
As well, I got to shoot some Impossible/Polaroid photos. It will also be posted on my Instagram.
You can check the photos below and see the artwork.
La Machine
Another event as part of Ottawa 2017 is La Machine, it is a traveling urban theatre happening in downtown Ottawa from July 27-30.
Unfortunately, I didn't fully see Kumo, the giant spider get out of the church, I got until Sunday to see the dragon and spider duke it out. I took photos of the giant spider before the move. Long-ma, the horse-dragon was at Ottawa City Hall and wasn't able to go there.
One last word, just letting you know that I'm continuing season 12 on the blog. It will extending a bit later.

Photos
Kontinuum
Asma Inam Presents: Get Up
A bit of La Machine's Giant Spider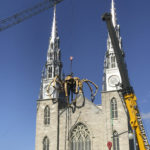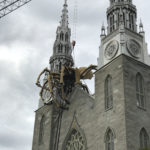 Impossible Photos at Get Up