The 2017 Polaris Music Prize Gala – S12E24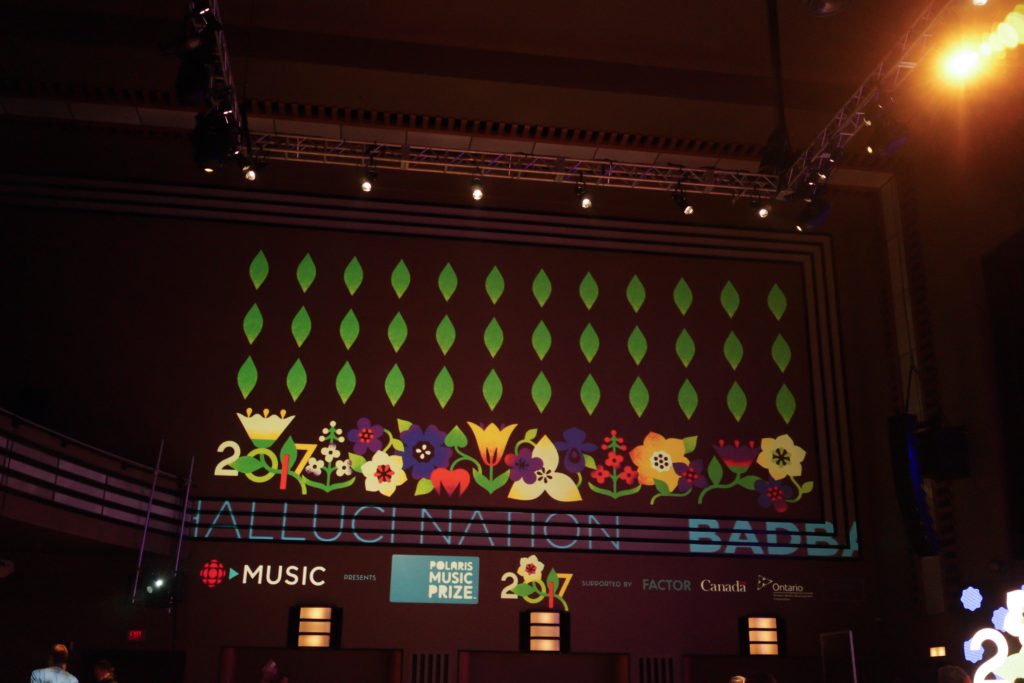 The winner of the 2017 Polaris Music Prize goes to Lido Pimienta's La Papessa.
It's quite a surprise as Pimienta was considered a dark horse among jury members and music fans alike.
The short list for the 2017 Polaris Music Prize were:
A Tribe Called Red – We Are The Halluci Nation
BADBADNOTGOOD – IV
Leonard Cohen – You Want It Darker
Gord Downie – Secret Path
Feist – Pleasure
Lisa LeBlanc – Why You Wanna Leave, Runaway Queen?
Lido Pimienta – La Papessa
Tanya Tagaq – Retribution
Leif Vollebekk – Twin Solitude
Weaves – Weaves
The gala was fun event as usual. It was great seeing people I interact on social media and see others for their first time at the gala.
This year, I did not eat something before the Gala as the case last year, there were food served. This year's offerings were fish tacos, grilled cheese sandwich and meatballs.
Lastly, you can check out the photos below.
Photos
Performers this year were Lisa LeBlanc, Tanya Tagaq, Leif Vollebekk, Feist, Lido Pimienta and Weaves.