From Animals to an Art Carnival on Sunday – S08E11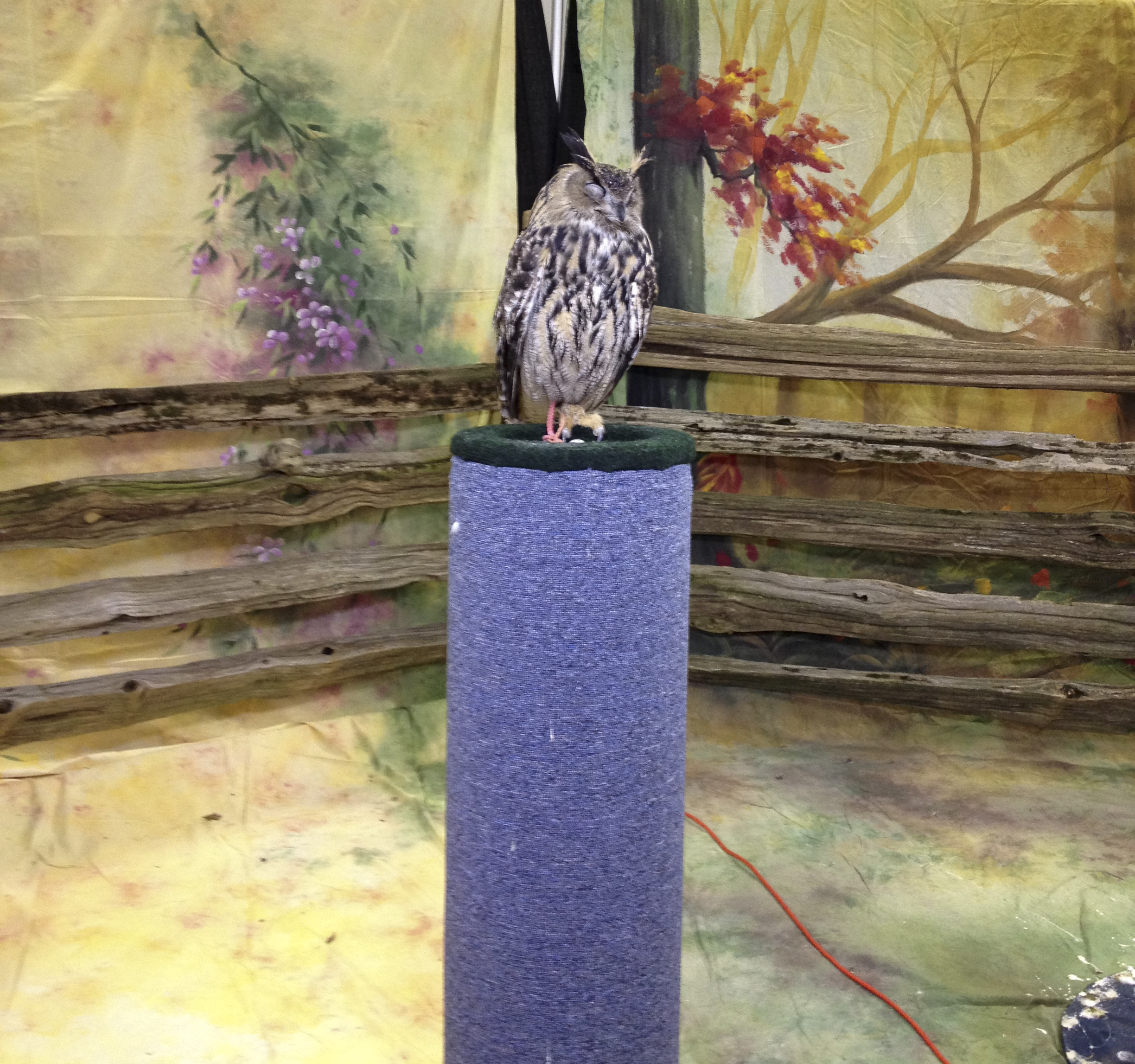 It's been awhile that I have wrote an entry that's not radio show related as the blog has been updated on a weekly basis. On Sunday, I had an opportunity to attend two events. The first was the Exposure Photo & Imaging Expo at the CE Centre (soon to be called (Ernst & Young Centre). It's the first time to go to the building after taking a painful hour long bus ride. It was a good expo for Photo enthusiasts and junkies. The major players, Canon, Nikon, Sony, Fujifilm and etc were there showing the current models of cameras and lenses. There were a few animals to shoot photos with and it will be posted on this entry. There were some good deals on photo accessories and being impulse buyer, I was tempted to get a tripod but resisted the urge. Overall, it was a fine event to check out for anyone enjoys taking photography.
The other event to attend was at Art Carnival 2012 at Fall Down Gallery. It was an event done by Dream.Love.Grow (D.L.G) along with Da Industry and Kamp Operations. The event was raise cancer awareness and also the importance to keep creativity strong in the arts community.
It was styled in the form of a carnival with games, photos and live DJing. There were also art, painting and clothing on display at the event. It was great to see CKCU-FM colleagues, DJ 2 Creamz and Jewne (co-host of Fundamentally Sound) at the event. I was able to take some unique photos at the event. There are some photos from the event being posted below.
It was definitely a great Sunday to enjoy going to the events.
Photos
The Exposure Photo & Video Imaging Expo