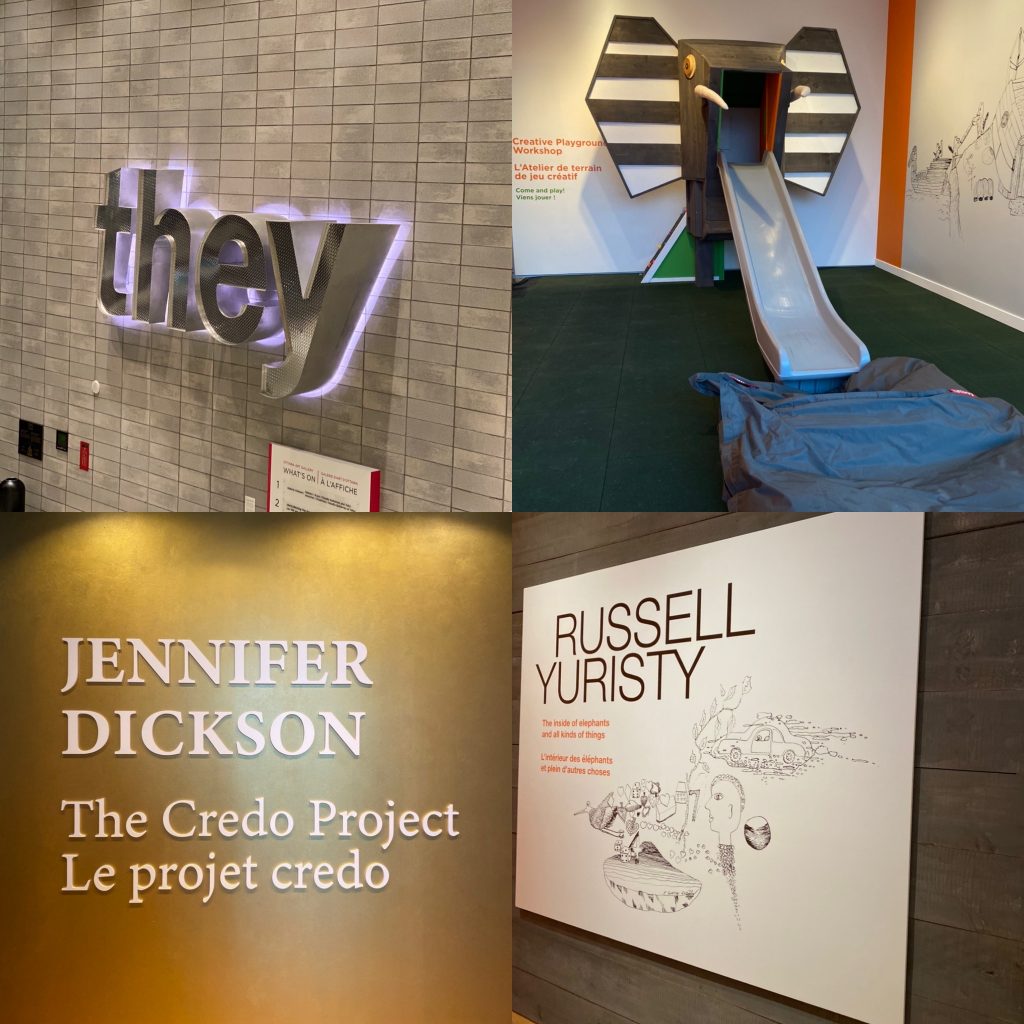 The Ottawa Art Gallery continues to showcase amazing exhibits every season. The Spring 2020 collections opens on March 11th and there are 5 new exhibits worth checking out.
It was a privilege having IgersOttawa bring the meetup for the Spring 2020 preview. Unfortunately, one of the exhibits was not available for viewing due to it being not ready and the travel restrictions from the Coronavirus. That is the RhythmSpace exhibit, which will open on March 11th.
The exhibits that were seen from the preview on Tuesday night were Jennifer Dickson: The Credo Project, Russell Yuristy: The Inside of Elephants and All Kinds of Things, (Re)Collecting the Group of Seven: Celebrating 100 Years and Tethers | Scars: Claudia Gutierrez and Tafui.
It's nice to see a mix of local, national and international works of art at Ottawa Art Gallery. The replica of the Elephant slide was fun and recommended for any age with some safety needed.
The admission is free. Some of the exhibits will run until June and a few until January 2021. There is a lot of time to check it out.
Thanks goes out to Ottawa Art Gallery, IgersOttawa and Ottawa Tourism for a fun meetup and sneak peak. You can check the photos below.
Photos
Polaroid Originals