Venturing Around Downtown Ottawa on Canada Day 2017 – S12E18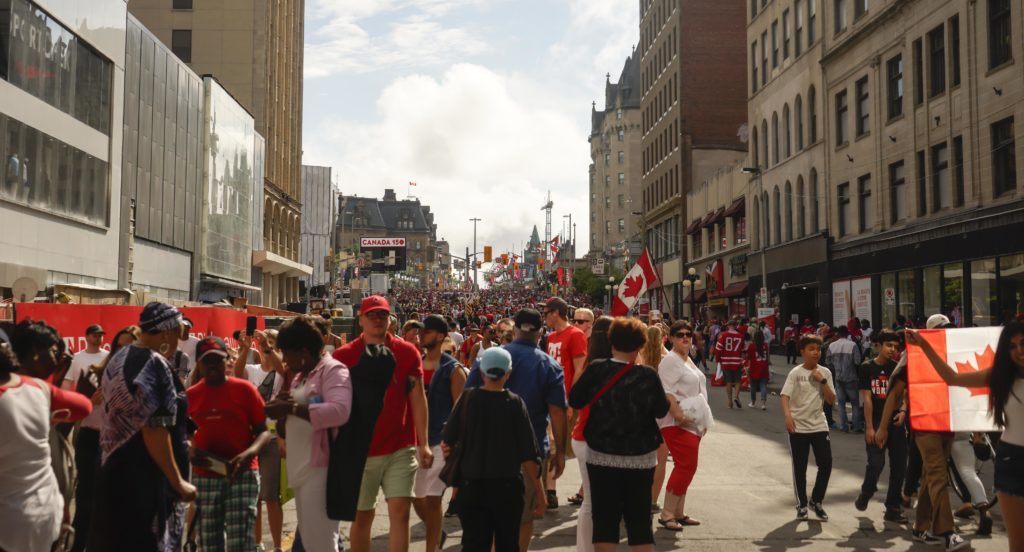 It was a rainy and muggy way to celebrate Canada's 150th anniversary. With the big celebration, lots of people flocked down to downtown Ottawa and Parliament Hill for all the festivities. I did not go down to Parliament Hill with the strict security checks and the big crowds.
I started off my trek around downtown Ottawa to Major's Hill Park to briefly see the people I worked with at CBC/Radio-Canada. They were surprised and happy to see me drop by. I later went back to Jacques Cartier Park for MosaïCanada 150 again because of the rain on Friday following the lion dance performance. I didn't get a chance to check out the other sculptures. On Canada Day, it was considered round two. You will check out the photos below.
Following that excursion, I unexpectedly bumped into a high school friend who's now in Toronto and hung out until I went to the Casper Nap Tour. These online mattress companies have become popular with the pricing and quality comfort. I had an eight minute nap and the mattress was pretty relaxing and soft. It was like floating in the air. I had no back strain or dizziness. It's a fun tryout since there's so much buzz with it.
Following that, I went back to find my friend and finally tried out Nando's. I ended the afternoon with wandering to the Inspiration Village in the ByWard Market. It was fun to see my high school friend back in Ottawa for Canada Day. The worst part was missing out on the Snowbirds, it was later than usual.
That was my Canada Day 2017 in a nutshell. Check out the loads of photos below.
Photo Galleries
MosaïCanada 150 Round Two Photos
Casper Nap Tour in Ottawa
Canada Day 2017