How Cantopop Influenced Me From The Hong Kong Handover 20 Years On.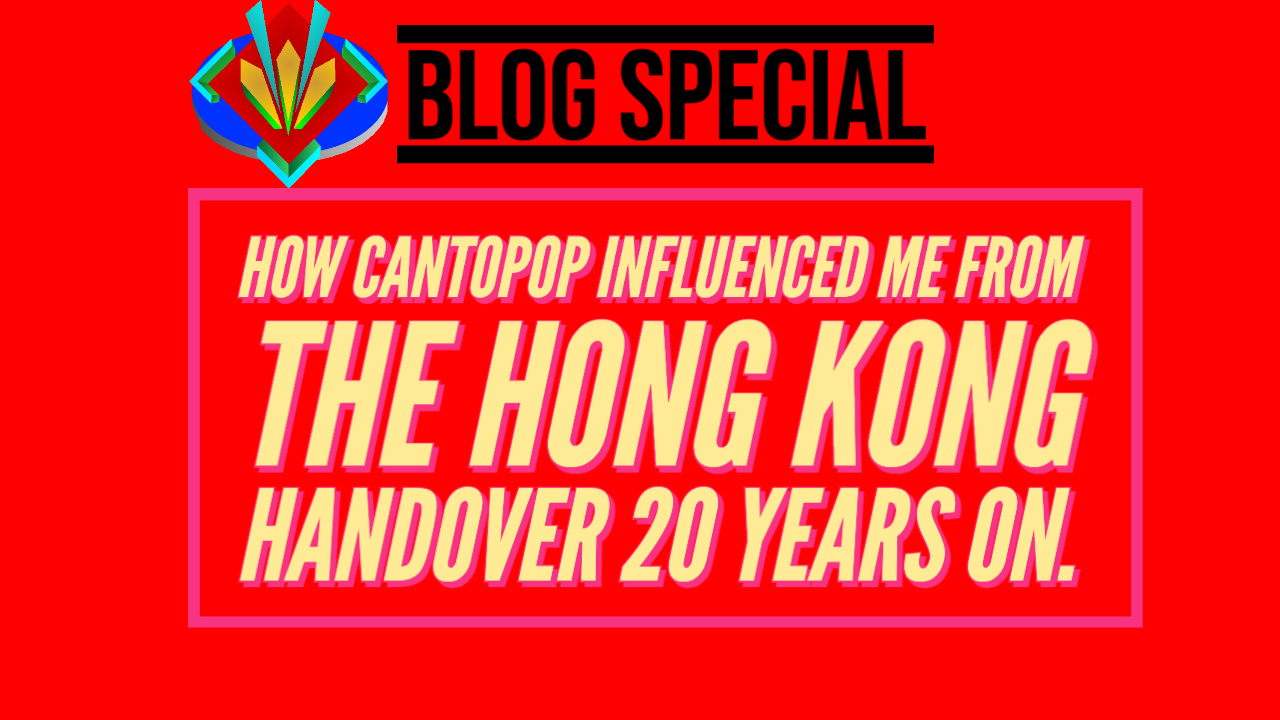 It's very rare I usually do an essay/commentary on my blog. For those who know me, I'm a total Cantopop fan/lover when I combined that genre with Canadian indie music when I had a weekly radio show.
Being a Chinese-Canadian, my mom used to rent videotapes from Hong Kong's TVB. Ranging from dramas to music shows, it's been ingrained since I was young.
How did I become hooked on Cantopop? I would say that the Hong Kong Handover in 1997 affected me because I had relatives living there and my parents were from there. I didn't want to lose that part of my cultural heritage. It wasn't until towards the end of high school where I was listening to Hong Kong radio on the Internet and my love of radio came back in a different approach.
In my University phase, I still kept listening to the classic Cantopop songs and some newer music. 2003 struck when Leslie Cheung and Anita Mui died and the Cantopop industry was never the same since. In the mid-2000s, I was not able to listen to one of the popular Hong Kong radio stations because of the audio streaming and switching to the Mac computers.
An article published on July 22, 2017 from SCMP explained the decline of Cantopop and who can be the next star to regain the footing. The link can be read here.
In 2019, a New York article writes about Denise Ho being face of Cantopop's fight against mainland China. The link can be read here. CBC Q also has the interview with the New Yorker's Jiayang Fan on Denise Ho, you can go here.
Getting into Beyond
Aside from the tragedies, one impact that still hits the mark among Cantopop fans has been the death of Beyond's frontman, Wong Ka Kui. I've been entrenched with their music because their range can soft, slow, fast and heavy. They were mainly a rock band unlike the conventional singers in Cantopop.
Their popular tracks were often love songs towards the end of 1980s and into 1990s, it was getting into the political message.
Songs like 情人 (Lover), 冷雨夜 (Cold Rainy Night), and 喜歡妳 (Loving You) have been the most listened and favourite. What I love about those songs have been the melody and melodic sounds. Sometimes I will be happy and sometimes will be sad.
Songs like 大地 (Big Land) [Ka Kui doesn't sing in it], 海闊天空 (Under a Vast Sky) and 長城 (Great Wall) bring on the political message. Another song, 光輝歲月 (Glorious Years) is about Nelson Mandela and the racism in South Africa. The Great Wall was used during the 1989 Tiananmen Massacre while Under a Vast Sky was used by protests from the Umbrella Movement in 2014.
Even in Ka Kui's passing and Beyond disbanding in 2005, their legacy is still intact and strong due to the dedicated fans in Hong Kong and abroad.
On June 30, 2017, the 24th anniversary of Ka Kui's passing, I was listening to a radio program on CRHK's CR2 903. The host played this song and it almost brought me to tears how the host said Ka Kui wrote the song for his brother. The song is called 無淚的遺憾 (The Tearless Remorse). The melody at the end just put into tears.
Even if you are not Chinese, you can still sing to Beyond songs. As some of their songs reach 30+ years, their longevity will stay in place in Cantopop lore.
I've been wanting to write something on Cantopop for awhile and hope you will like my point of view. As of now, this entry is about 80% complete, expect some add-ons.
This is my love of music for all kinds. Music knows no boundaries.