Off To NXNE (2013 Edition) – S08E44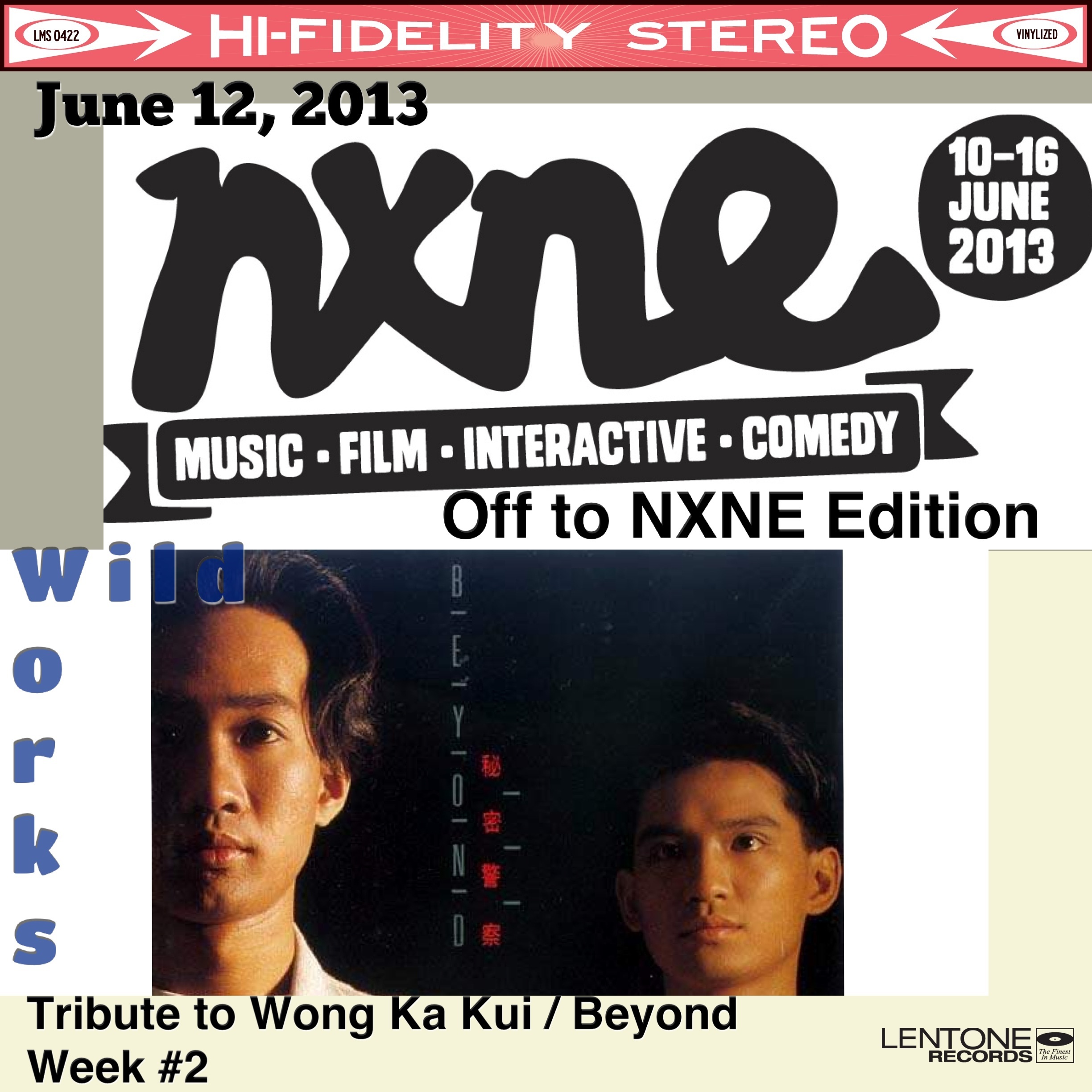 For the second year, I will be heading to Toronto for NXNE and this week's radio show consisted of acts who will be playing at the music festival in Toronto. On this edition of the show, played were Chris Ho, Gold & Youth, The National and a bunch of others.
Starting off the live show was a brand new song from Maestro Fresh Wes as he will be releasing his new album, Orchestrated Noise. It will be out on June 25th. The track played featured Canadian soprano, Measha Bruggergosman. It's a unique track as Hip-Hop meets Opera. To my own surprise, Bruggergosman tweeted with excitement that it was played on CKCU-FM.
It's the second week play another tribute to Beyond's Wong Ka Kui as this year is the 20th anniversary of his tragic death.
This week's song choices were from the 1988 album, Secret Police (秘密警察). The album cover is shown above for this week's image pick. Although, the two songs didn't have Wong Ka Kui on vocals and I forgot to mention on-air that it was Paul Wong, who did the vocals for the two songs. Ending the Beyond set was the song, Morning Train (早班火車), as I will be hopping on the train on Friday morning, barring no disruptions.
On the Wild 10 Countdown, Said The Whale is still number one for the third week. You can read the summary over at this link.
You can check the playlist from the live radio show over at this link.
Have a great week and I will have a great time at NXNE in Toronto.

Audio/Radio Show
The June 12th Radio Show. Press play to listen. Also available to listen on Mixcloud.
[audio http://archive.org/download/WildworksOnCkcu-fmForJune122013/WildworksJune122013.ogg]
Playlist from the Podcast
-Before The Wild 10 Countdown-
Camera – CFCF
-After The Wild 10 Countdown-
You're Sure That I'm Wrong – The Crackling
Running – T. Nile
Speedboats – Grounders
Follow – Blue Hawaii
Step – Vampire Weekend
Homie – Shad featuring Cadence Weapon
Dance Cry Dance – Fevers
Gun – CHVRCHES
New Summer – Young Galaxy
Day of the Kid – Broken Social Scene & Years