A Lovely Warm Spring Day To Begin May & Asian Heritage Month – S08E37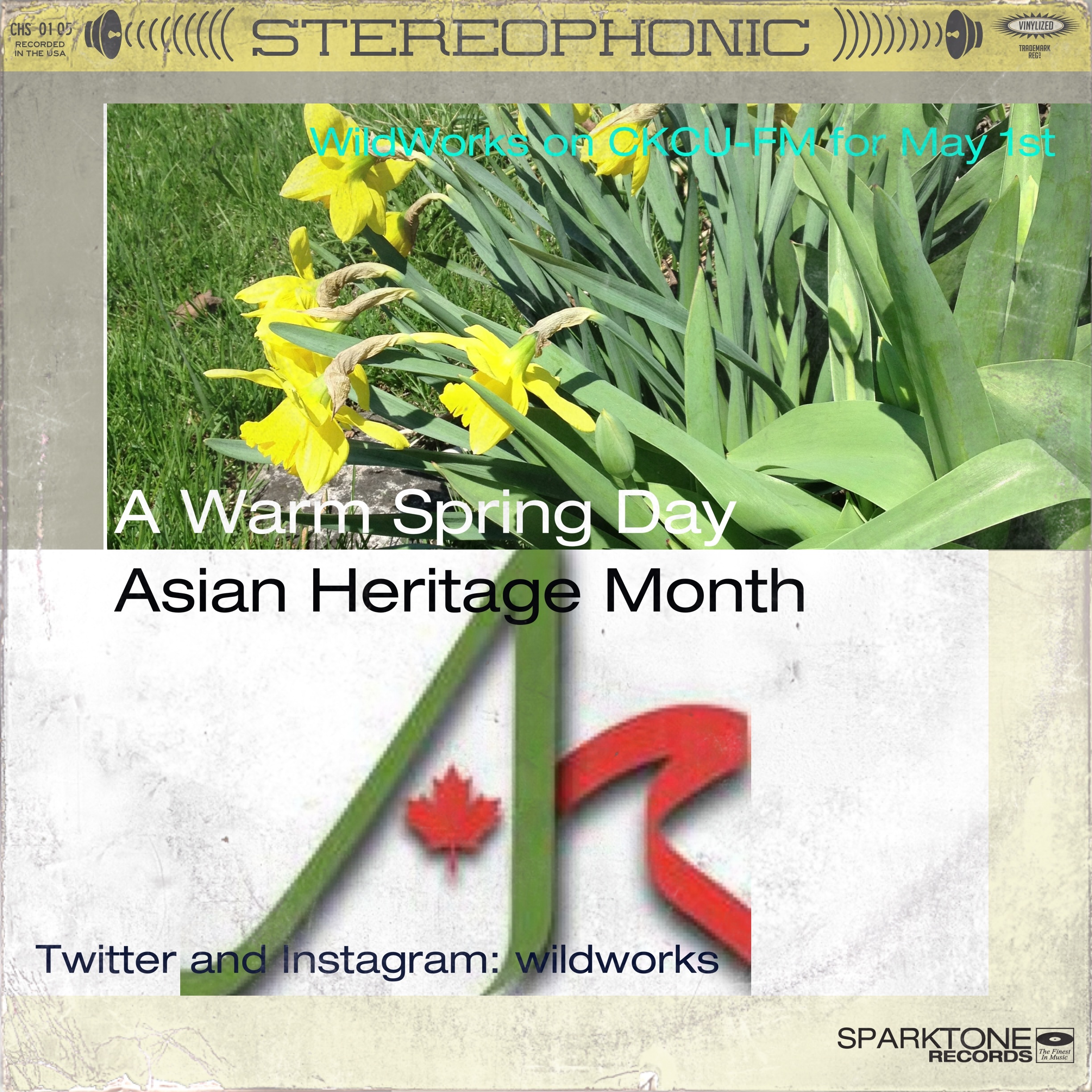 What a way to start May with Summer like temperatures. With the lovely weather, the slight disappointment I had to endure was the O-Train being out of commission. Arriving to CKCU-FM a bit later will be the growing pain for Spring and Summer.
Aside from that, today's show was focusing on Canadian bands and musicians with Asian background as May is Asian Heritage Month. This week featured music from Hooded Fang, Scary Bear Soundtrack, Dirty Beaches and Kid Koala.
It's unlikely I will be playing a lot for the month of May but I will be playing known and emerging talents from Canada with Asian backgrounds. The image was made on the iOS app, VinylizeMe.
Lastly, as Summer is nearing, May and June are considered a slow point to the radio show and blog as the season draws to a close. Slightly having withdrawal as I had help with Candice for the past four month and she's now in Toronto, I have to get used to doing things on my own. I will continue to play exciting indie music.
On The Wild 10 Countdown, Born Ruffians is still number one for the second week. To check the top 10, you can check the summary over at this link.
You can check the playlist from the live show over at this link. As usual, you can listen to the entire radio show below.

Audio/Radio Show
The May 1st Radio Show – Press play to listen.
[audio http://archive.org/download/WildworksOnCkcu-fmForMay12013/WildworksMay12013.ogg]
Video
I was being a bit nostalgic when I played two J-POP songs. Here's M by Ayumi Hamasaki. I was getting hooked on the song again.
[youtube=http://www.youtube.com/watch?v=YRFC0LexblM&w=640&w=480]