An Interview With The Bombadils and a New Blog Contributor – S08E20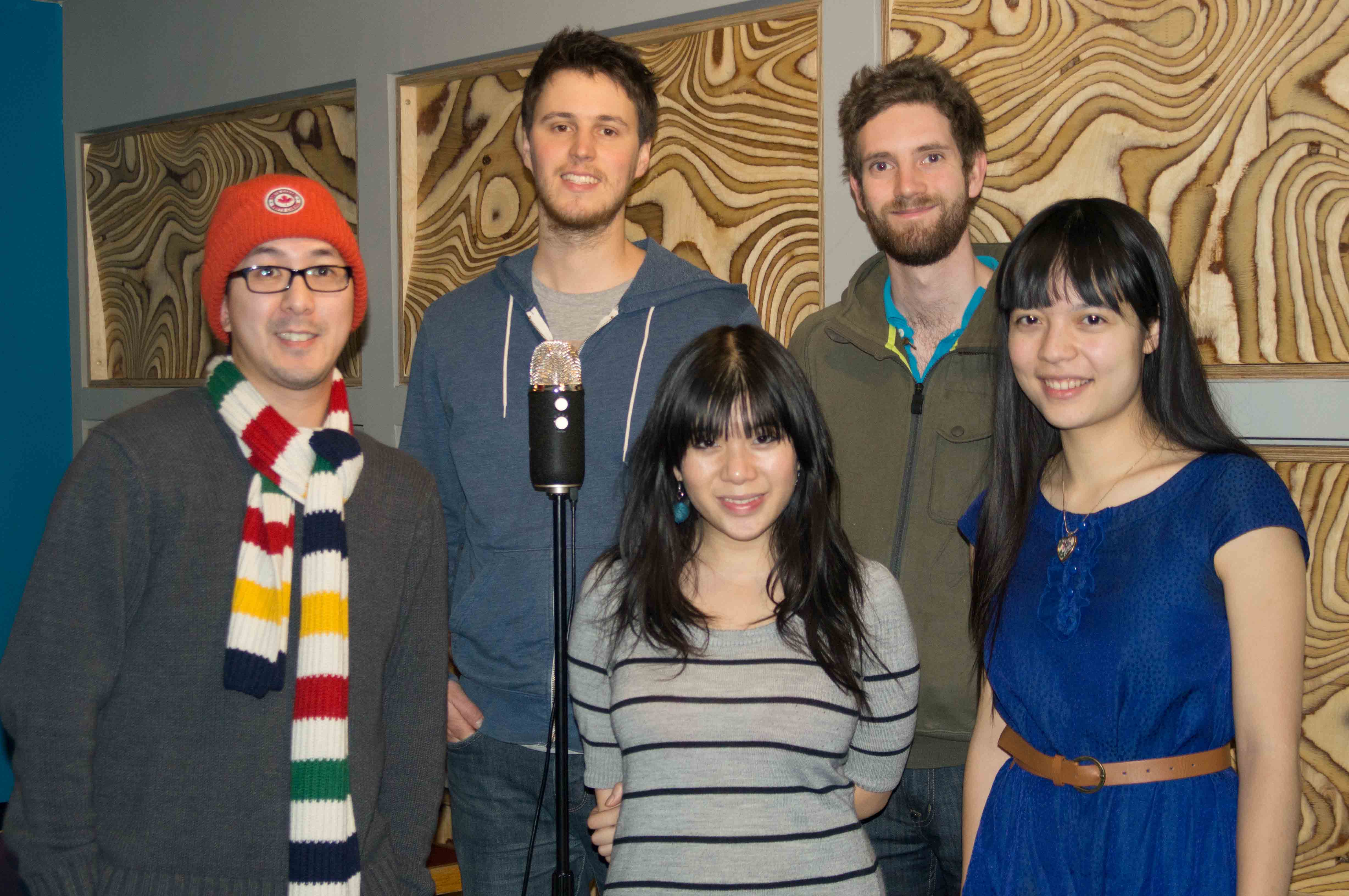 This week, I give you a new blog contributor as well in making her return to the radio show. Here's Candice So.
Hi friends, this is Candice So and I co-hosted with Lenny back in November 2011. It's been a while, but hosting on WildWorks is just as fun as ever! Thanks to Lenny for having me back.
So today was definitely one of those days that makes you either majorly proud – or upset – to be an Ottawan. High of -23 degrees Celsius, dropping with -39 with the windchill, and pretty much everyone blowing up Facebook and Twitter by saying how freaking cold it is.
With the bone-chilling weather in mind, on this edition of the show, we tried to keep things nice and cosy with an interview with The Bombadils, a Celtic folk band based in Montreal. Lenny spoke to the four-piece ensemble and asked them about their Lord of the Rings-inspired name, where they came from and where they're hoping to go in the future. Then they were kind enough to record an acoustic set for us in CKCU's Studio B – give it a listen and see what you think!
Other highlights from the show include the latest offering from Tegan and Sara, a track from The Acorn and a very catchy just-released number from Young Galaxy. The entire playlist can be found here.
This week's Wild 10 Countdown has Hilotrons at the top spot. The summary can be found here.

Audio/Radio Show/Interviews
The January 23rd Radio Show – Press play to listen
The Bombadils Interview
[soundcloud url="http://api.soundcloud.com/tracks/76176394″ params="" width=" 100%" height="166″ iframe="true" /]
Photos
Here's a photo from when the Bombadils performed "Even a Sparrow Finds a Home" in Studio B at CKCU-FM. (Jan. 19, 2013).
And here's a photo of Lenny with a pear cookie. You're welcome : )