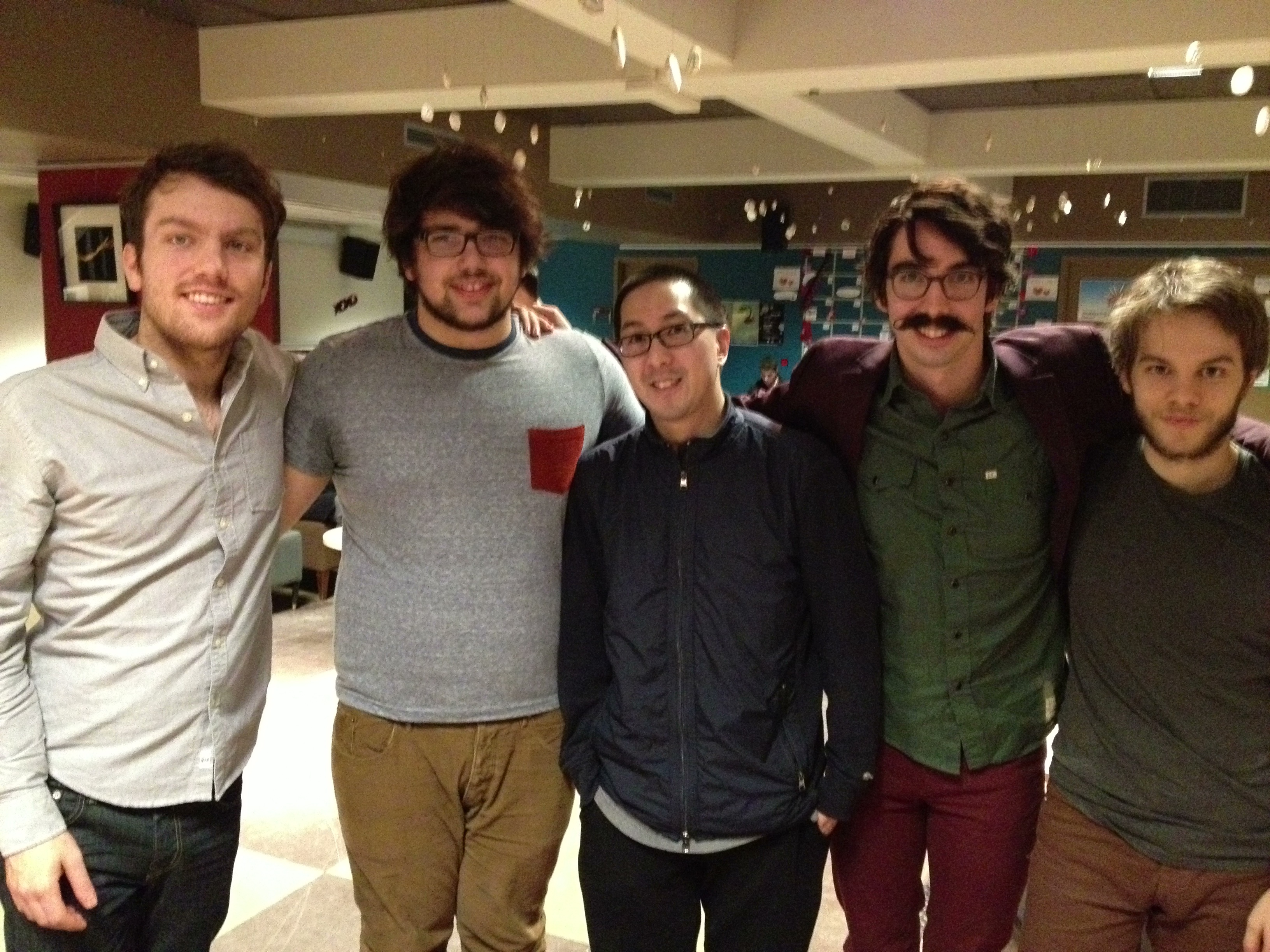 Hey friends, this is Candice writing a quick recap of today's edition of WildWorks.
So busy, busy show today – not only did we have a double dose of interviews with bands Young Rival and The Elwins, but today was also Lenny's birthday! Happy birthday, friend! Here's to another amazing year ahead and all the DAVIDsTEA your heart desires. : )
The photo shown is Lenny with The Elwins, after the interview.
On today's show, we played a few tracks from artists and bands that are competing in CBC Music's Searchlight contest. CBC is looking for Canada's next big thing, and the winning artist/band will get a sweet $20,000 in music-related equipment from Yamaha. The list of the top 20 acts is slated to be released Feb. 25.