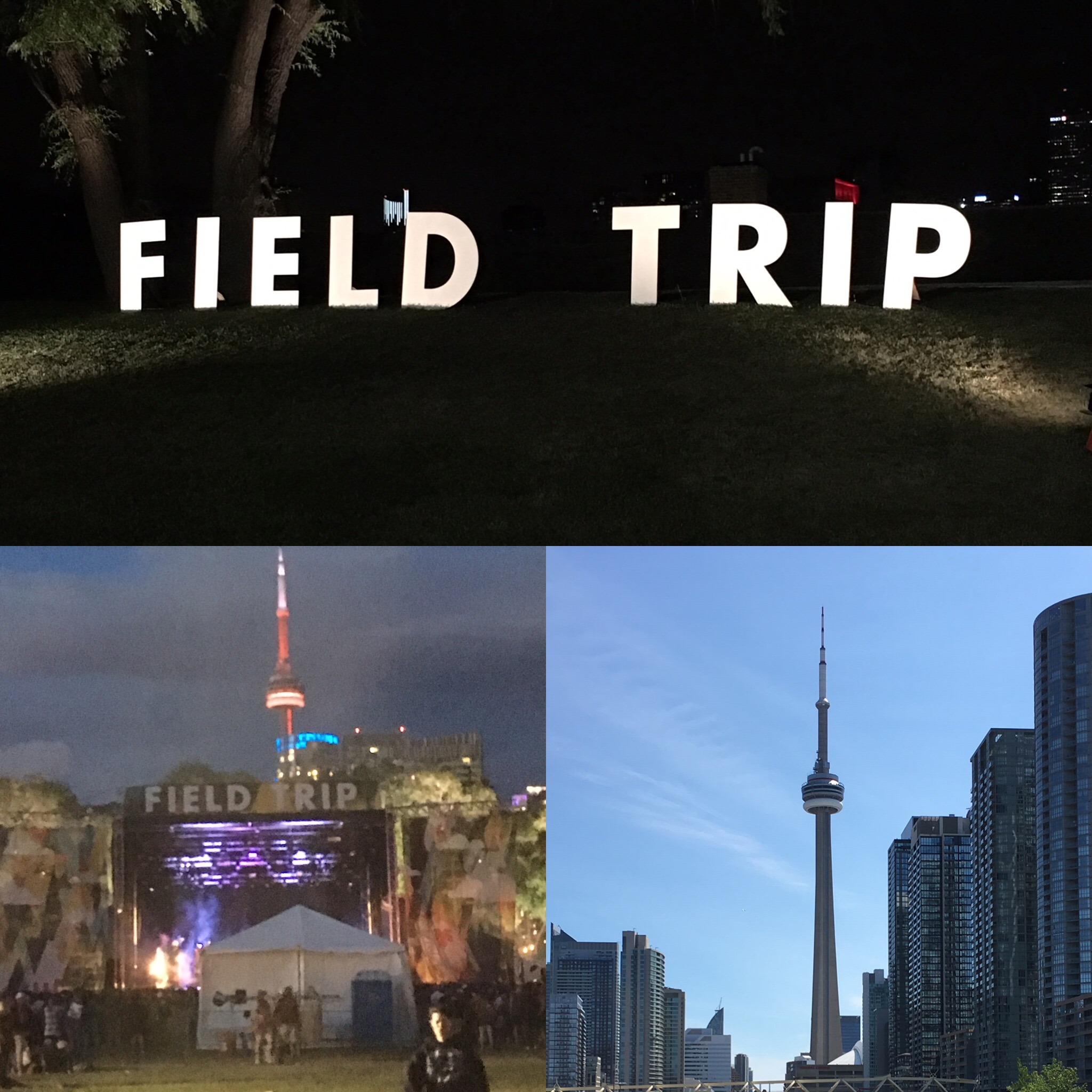 Returned from Toronto after a four day excursion. I had the chance to check out live music on Saturday and the Field Trip Music and Arts Festival on Sunday. The festival was held at Fort York and Garrison Common.
I didn't take much photos as I didn't bring the Sony a7 camera. I only used the iPhone and the Polaroid SX-70 camera. I'm currently using expired instant film from The Impossible Project. My initial worry from the expired film would be the image looking very washed out. It's been good so far with the outcome. It was great to see a friend and former co-host, Lauren in Toronto as she's doing her Masters at Ryerson.
In one of the photos, I was able to get one with Lennon and Maisy, the sisters who were on recently cancelled TV show, Nashville. They were suppose to perform at Field Trip but there was a severe storm which impacted the festival and had music fans evacuate the area. Fortunately, they didn't disappoint fans with the meet and greet.
From Sunday's Field Trip, I also got to see Basia Bulat perform and she did not disappoint. Hope she will be back in Ottawa for a concert.
I was staying in the Lakeshore area of Toronto and surprised how revitalized it has been with all the condos and lofts being situated.
You can check out the Impossible photos from below. There's photos from Wes of Darcys to The Kents playing at The Horseshoe Tavern.
Continue reading →