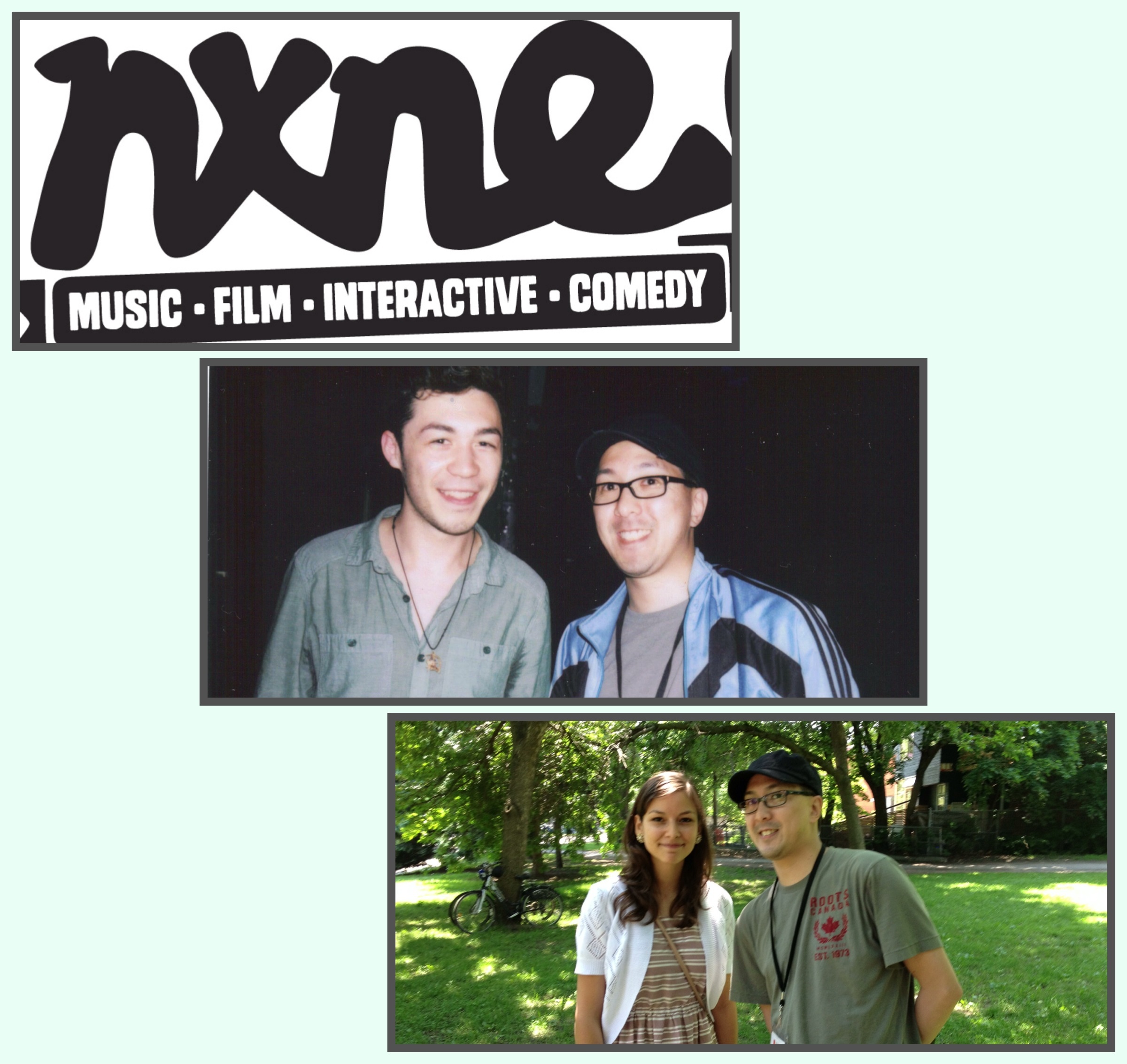 It was the second year to go to the big smoke, Toronto for NXNE. I definitely had a great time there and unfortunately, I ended up blowing out my left knee as I had to limp around from place to place. Blame it on carrying a shoulder bag full of cameras and an audio recorder. It was painful but was able to manage through the weekend. Here's my description of events. Apologies if this is a very long blog entry for this week.
Friday (June 14, 2013)
The first band to check out was at Urban Outfitters on Queen St. W and it was the Vancouver Electronic band, Bear Mountain. I found out on Twitter from a fellow CBC R3 fan and a photographer that she and a couple of people were going to Urban Outfitters to see the band live. They were definitely good to check out for anyone that likes Electronic music.
Later on, I went to the CBC Broadcasting Centre to kill time and unexpectedly bumped into one of the members of The Matinee. By then, it was time for the CBC Music Presents The Beetle Roadtrip Sessions finale party at the Glenn Gould Studio. It was great to see the CBC Radio 3 fans/bloggers and some for the first time in person as I interacted on the R3 website, Facebook and Twitter. I finally got to meet Lana Gay as she's one of the hosts I've interacted online but never got to meet in person as she was previously in Vancouver and has recently moved to Toronto. The Darcys performed for the finale party as well and played some of their hits. Bands from The Matinee, Shred Kelly and Hollerado showed up at the party. There was a funny moment when CBC Radio 3 host, Grant Lawrence did a crowd surf entrance from outside the CBC and inside Glen Gould Studio.
After the party, I tagged along with several people to go see k-os but found out we went to wrong location. Some of the guys were goofing off at Harbourfront and that's when my knee starting buckling up. Some of us splited up and went with two people (Eric and Brenda) to check out The National. Unfortunately, it was very packed getting to Yonge-Dundas Square. Then I tagged along with Brenda to go see… Sloan! For the life of me, I felt like a newbie to see Sloan as I never got to see them live. They played at The Great Hall and crowds were packed to see them.
Afterwards, I went down to Blk Box to see Still Life Still and Gold & Youth. I didn't stay for all of Gold & Youth as my knee was getting pretty sore.
Photos
Shows from Friday can seen over at this link via Flickr.
The CBC Music Present The Beetle Roadtrip Sessions finale party photos can be seen over at this link.
Photos on my Facebook Page can be seen at this link.
---