Checking Out Sharpfle Waffle Before It Closes – S17E10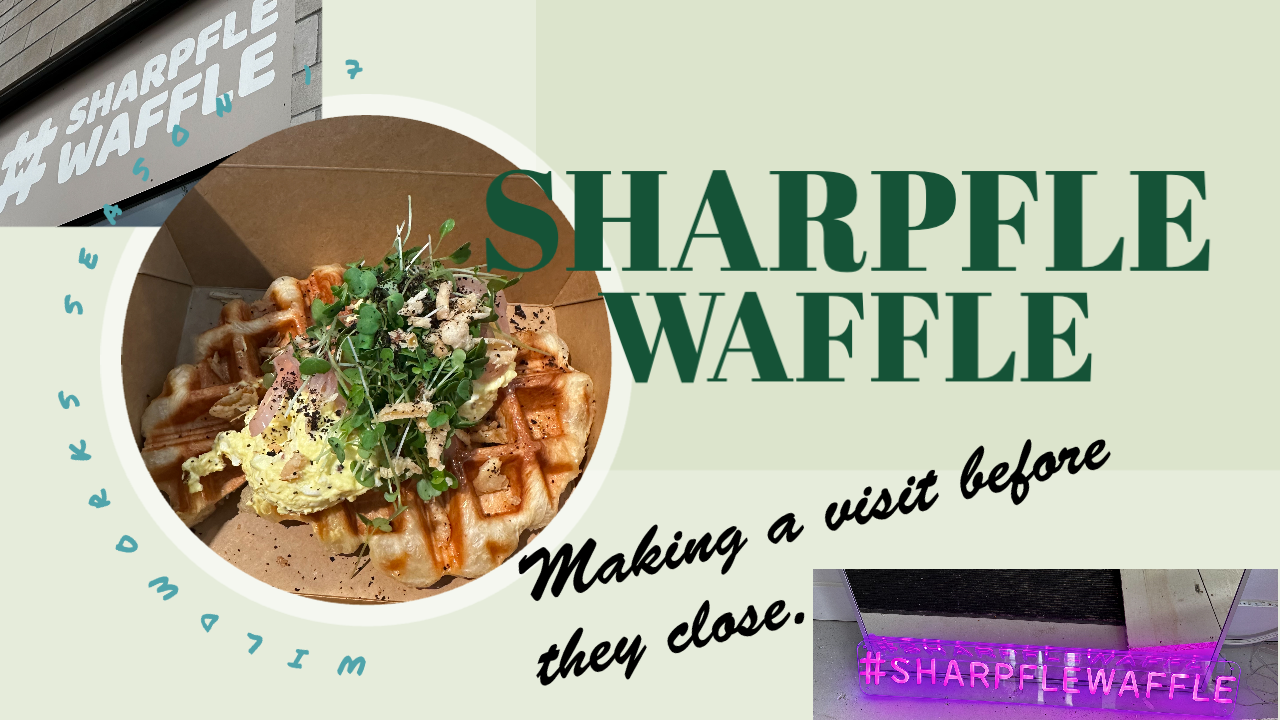 It's been covered in the news about this local waffle restaurant, that's all will be said on it.
It was a fine Saturday afternoon to check out Sharpfle Waffle, located in the Hintonburg neighbourhood in Ottawa. The Korean styled croissant waffle restaurant opened in late 2021. The croffles, which the combination is nicknamed range from sweet to savoury. Sharpfle Waffle also serves coffee and other unique drinks to go with the croffles.
As the closing date of April 30th approaches, there has been lineups to supporting this upstart local business. The popular croffle served seem to be Strawberry Shortcake.
The croffle ordered was egg sandwich as I was feeling more savoury than going with the sweet. The texture felt more like a croissant and it was tasty overall.
It was a fun time hanging out with friends at Sharpfle Waffle before the April 30th close. It is hopeful that they will find a new location and continue to make wonderful croffles.
Posted below are photos and the YouTube video being at Sharpfle Waffle.
Enjoy!

Photos
YouTube