The Chatime Influencer Event – S17E09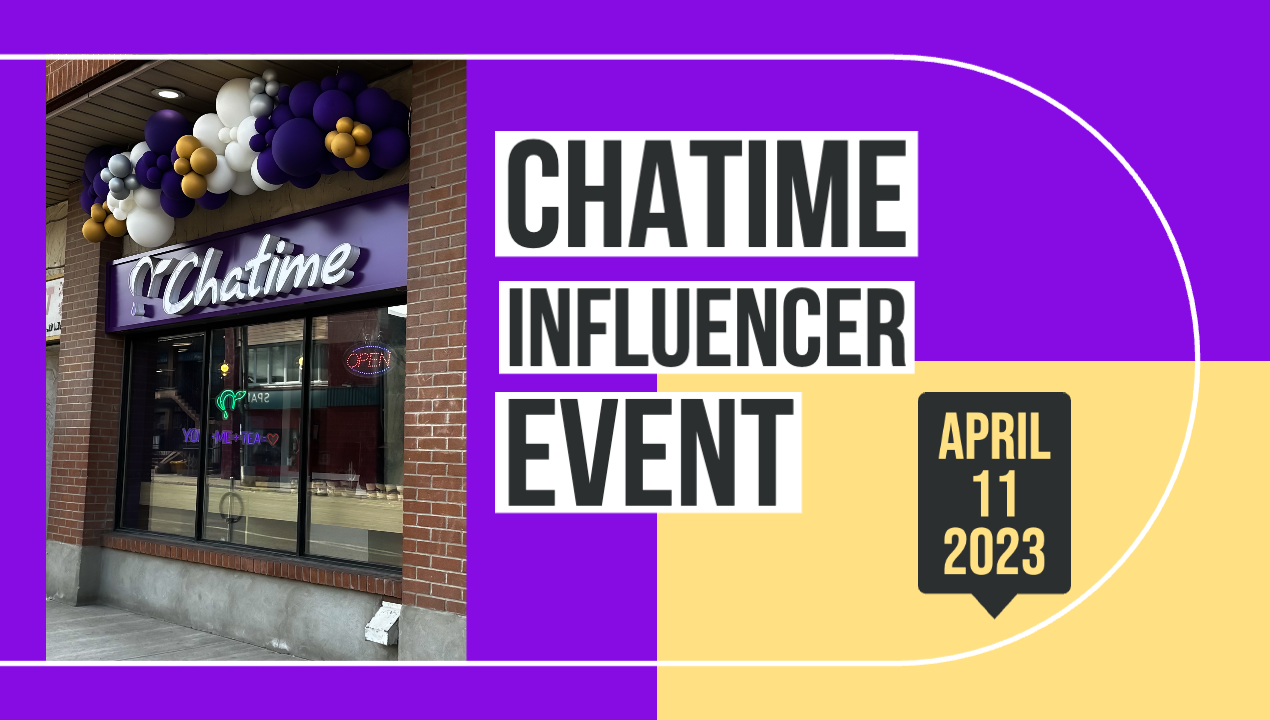 Chatime returns to Ottawa Chinatown. On Tuesday, there was an influencer event held at Somerset St. West and another location in Orleans. Chatime Fallingbrook. The one in Orleans just recently opened.
The influencer event was an opportunity to check out the new Chatime locations as well as having the tasting menu on hand.
The tasting menu consisted of Grass Jelly Roasted Milk Tea, the signature Chatime Pearl Milk Tea, Peachy Lychee with Mango Popping Boba, Match Strawberry Latte and Brown Sugar Pearl Oat Milk Tea.
The ones tried were Peachy Lychee with Mango Popping Boba, Matcha Strawberry Latter and the Brown Sugar Pearl Oat Milk Tea. The peachy lychee was considered the favourite because of the popping bobas. The brown sugar pearl oat milk tea tasted with a "whoa!" at the start, due to not shaking the drink. Tasted the brown sugar first which almost felt a big crash out of nowhere.
On a different note, the new Sakura Sips are also out. The two flavours are Sakura Peach Green Tea with Coconut Jelly and Sakura Lychee Juice with Coconut Jelly. The one chosen was Sakura Peach Green Tea and it was amazing drink to have as it's available for a limited time.
Chatime's Somerset and Orleans locations will be having their grand opening on Friday, April 14th. There will be giveaways, games and promotions for in-store during the grand opening weekend. The locations are at 695 Somerset St. West and 1675 10th Line Rd in Orleans.
There will be a Chatime Food Truck around the two locations on April 12th and 13th.
Posted below are photos and Polaroid photos of the event. Thank you to Chatime Canada for holding the event and also a nice surprise getting the goodies bag.
Photos