The Nike Air Jordan 3 White Cement Reimagined – S17E07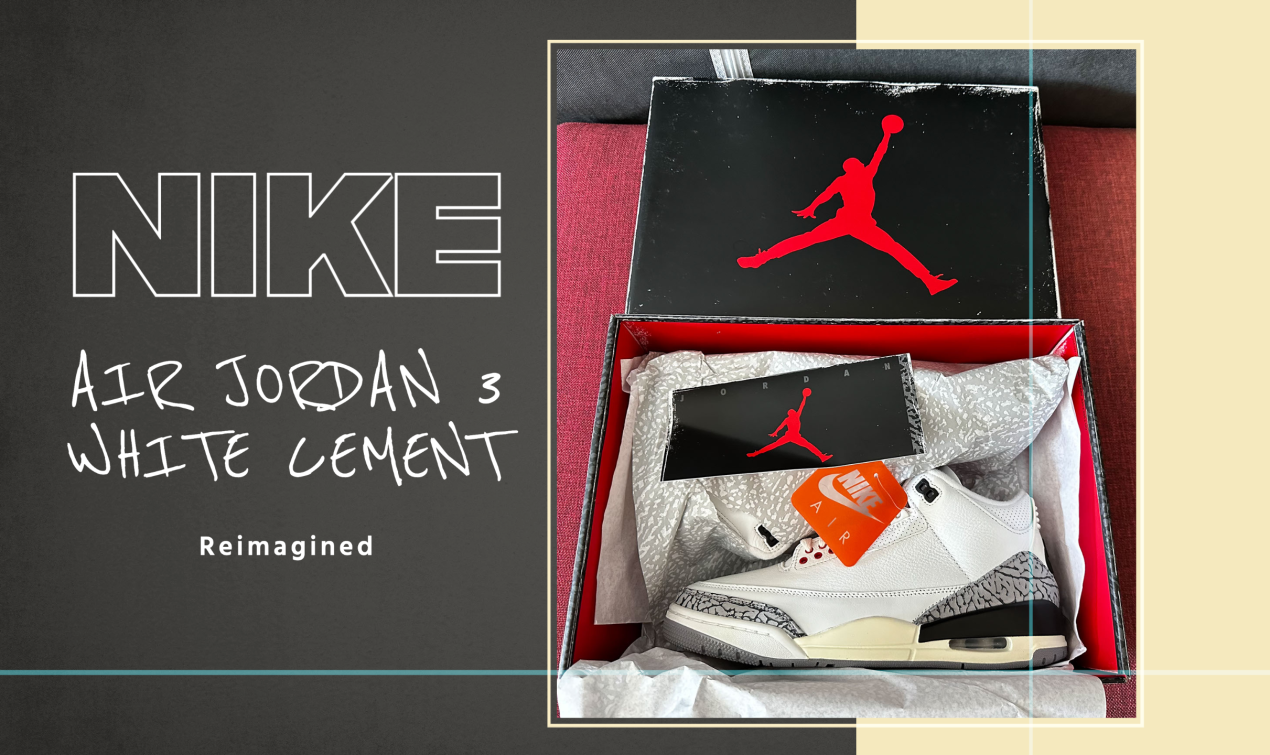 Considered to be a candidate for sneaker of the year in 2023, the Nike Air Jordan 3 White Cement Reimagined officially released on Saturday, March 11, 2023. Got these while waiting in and arriving early in the overnight on late Friday night to early Saturday morning.
It was quite cold while waiting in line and there were several people who got there early and leaving their chairs for their spots. It's been wonderful meeting people trying to get this unique sneaker.
The White Cement Reimagined sneaker looks amazing as it's giving the pre-aged look with some yellowing on certain parts and the elephant print also looks great. The box packaging showing the aged look also brings the charm of the reimagining of the sneaker.
On various videos through YouTube, there's been talk of quality control issues with the White Cements as certain pairs weren't matching and so on.
Nike releasing reimagining of certain Air Jordan sneakers have given sneakerheads old and new to get hyped up and get sought after.
Here some photos of the Nike Air Jordan 3 White Cement Reimagining below.

Photos