Tealive in Ottawa – S17E3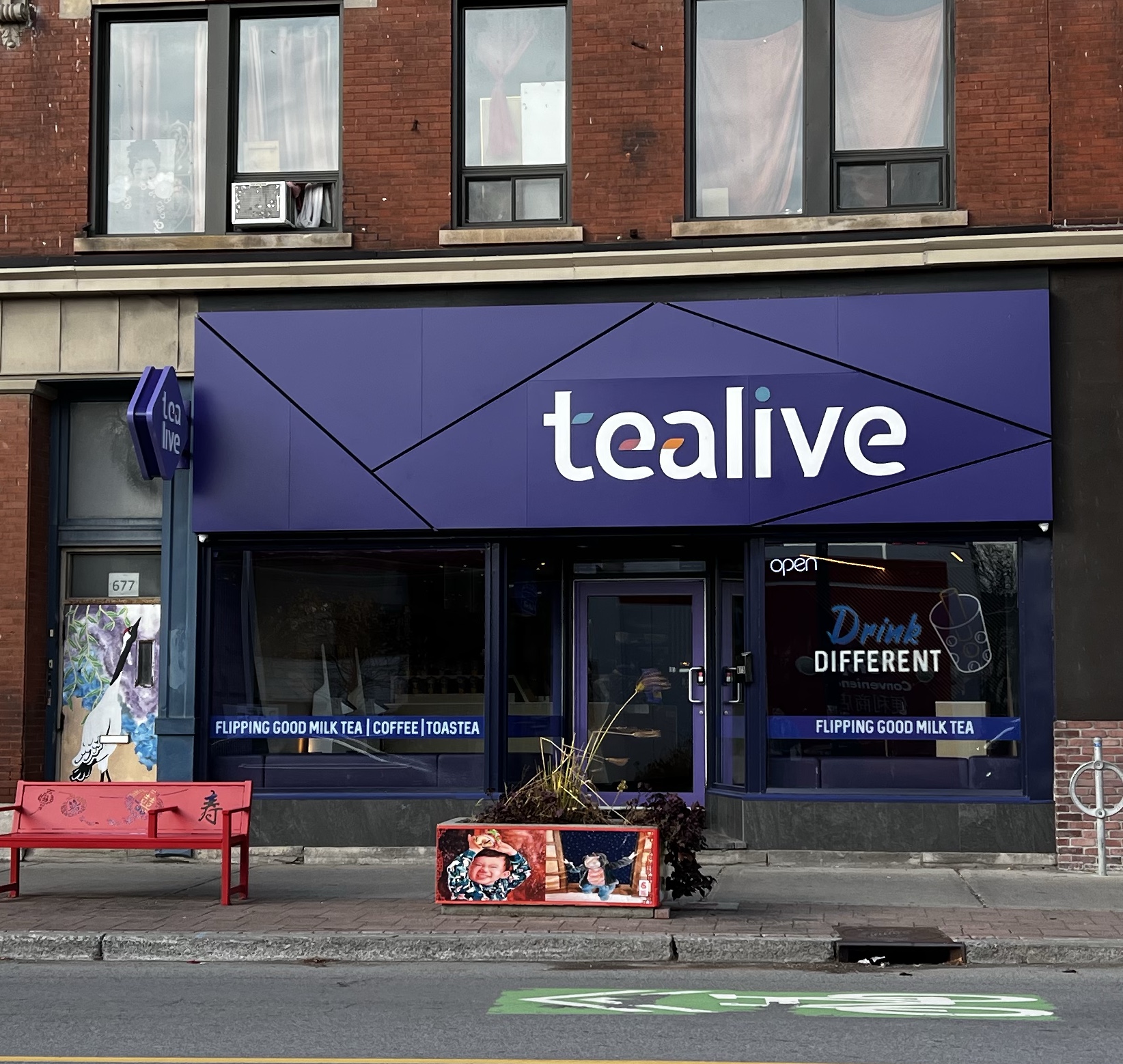 It was a breezy and chilly Saturday, I was suppose to go for dim sum but I was slow getting to the area to meet up with the friend.
The second backup was to try out Tealive as it recently opened. Tealive replaced Chatime in Somerset at Bronson, in the heart of Ottawa Chinatown.
Tealive is a tea house specializing in bubble milk tea. The company is based in Malaysia. Ottawa being the first in Canada to open a milk/bubble tea brand from Malaysia.
Going in, the decor was nice and clean to look at. They had valves like the ones used at bars and pubs, which gave it a unique appearance. You will see from the photos below.
Aside from bubble milk tea, Tealive also offers foods from their Toastie line and sweets like macaron.
Their signature milk tea uses Aren Palm Sugar. A different kind of sugar which is healthier and sourced from palm trees in Borneo.
It was first thing to try it out and the unique thing about Tealive is the aren palm sugar milk tea being flip upside down. It suppose to give the lava flow look and giving it the sweet flavour.
Overall, I had a pretty good signature milk tea drink at Tealive. It didn't take very long to get the bubble tea made. Definitely will go again with friends.

Photos
Posted for Instagram Story

Side by side of the Aren Palm Sugar Pearl Milk Tea