October's Photo Walk in Ottawa – S17E1 (Season Premiere)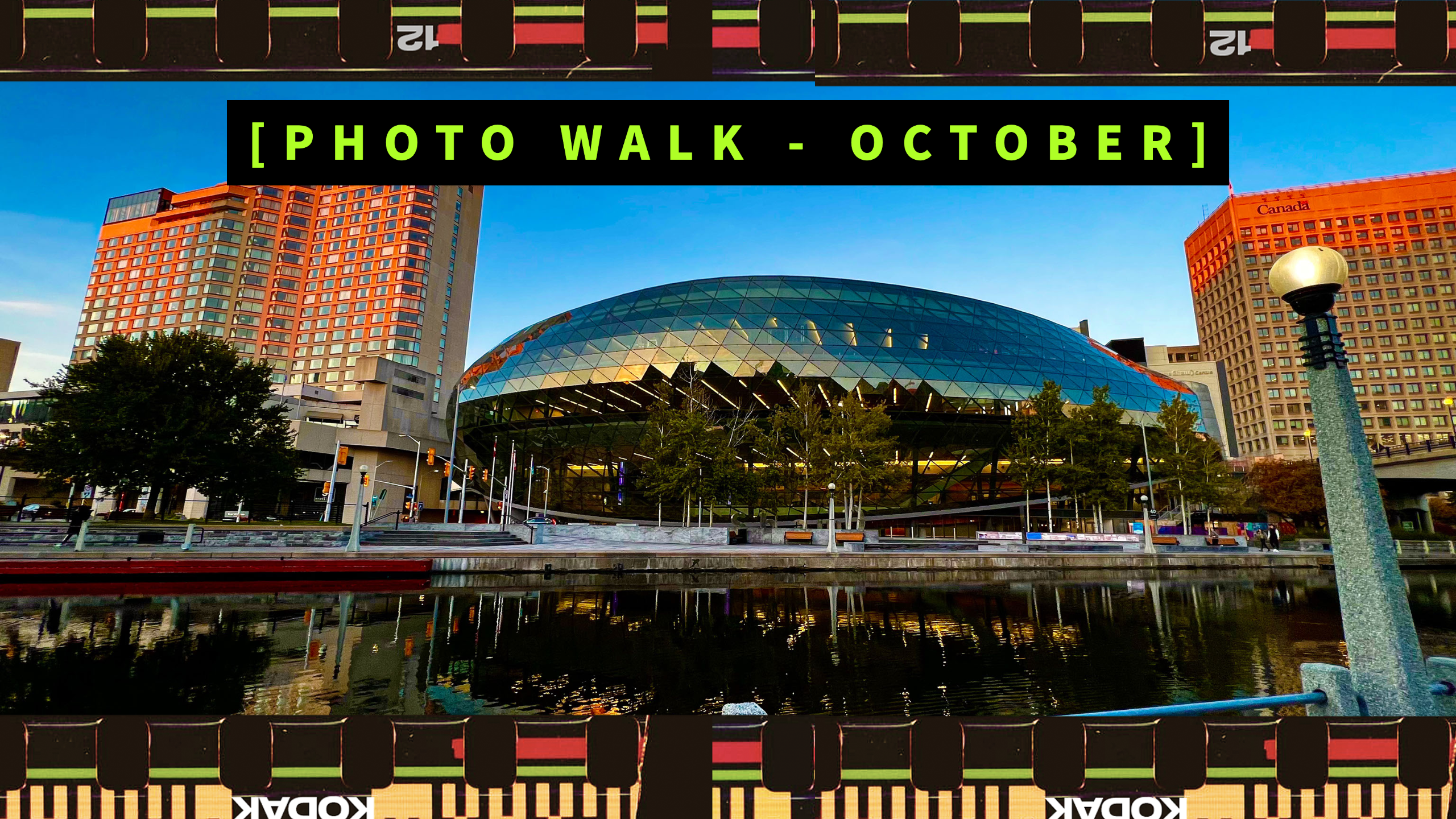 It's a new season and a fast turnaround of sorts because season 16 was mostly focused on Hong Kong. As previously mentioned, it was the first time that the blog covered something outside of Canada.
Due to the pandemic, there was a lack of blog entries due to events being cancelled and locked down. As things are going back to normal, there is still a bit of caution as new strains of COVID-19 will creep back up.
Last season was pretty ambitious because parts were done consecutively and almost daily because of the nature of the Hong Kong trip. You can look back at the Hong Kong entries by going to this link.
This new season is back in Ottawa, Ontario, Canada and to start off this entry with things all photos and video.
On Thanksgiving Day (in Canada), Travel content creator, Passportunities hosted a Photo Walk meetup in downtown Ottawa. It's been awhile that meetups have been done due to the pandemic.
It was great seeing a few new people and a few usual Instagrammers/photographers in the Nation's Capital.
The photo walk started outside at Ottawa City Hall, then walked to Confederation Park to see colourful leaves and then walked to Rideau Canal where all of us took photos. It was done on golden hour and sunset. All of us got to the end of Rideau Centre and took shots of the nice sunset overseeing Gatineau and the Canadian Museum of History.
Thanks to Darcie aka Passportunities to holding a photo walk on a slightly chilly Thanksgiving Day. You can check her Instagram at this link.
Posted below are video and photos from the Photo Walk.
Here's to season 17 of the blog. Photos and Videos
Photos
From Instagram Story.