Foods in Hong Kong – S16E20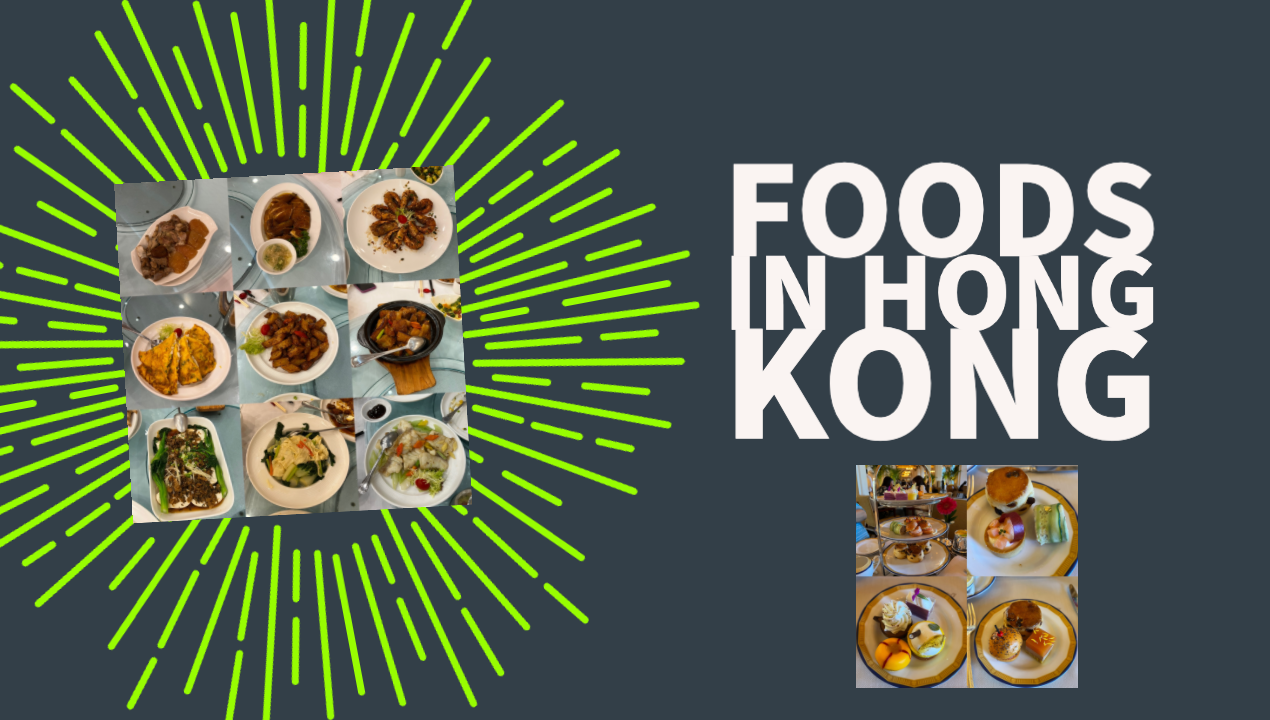 As documented on my Instagram, several friends told me to try out the foods in Hong Kong and I took a lot of photos through Instagram Stories. Friends were jealous with the foods I ate while in Hong Kong.
From dim sum, yum cha, dai pa dong (outdoor food stalls), cha chaan teng (Hong Kong style cafe) to fast food and even vegetarian food, it was a lot to enjoy dining and eating in Hong Kong cuisine.
With relatives and friends on separate occasions, I got to dine at several restaurants. The standards with Hong Kong restaurants were amazing and it was totally yummy. What surprised me with smaller sized restaurants were the fast service. Food is quickly served and then eat.
Just exciting to see the dishes like har gow (shrimp dumpling), fried noodles, turnip buns and rice noodle wraps. It was a lot to take or dig in with glee.
There was home cooking at one of my relatives' place. Some friends on my Instagram liked the razor clams.
I did try out the well-known fast food restaurants like McDonald's, KFC and for the first time, Shake Shake. The reason for trying the Hong Kong version were the menu would have different meals. With Shake Shack, it's only available in the United States. In terms of service, they were not fast compared to the Hong Kong restaurants I went.
Shake Shack was pretty good when I tried their burger for the first time. It was soft and no weird burnt or charred after taste.
The only thing I didn't like were their chicken sandwiches being spicy. It was like that when I went two decades ago and it hasn't changed. Shake Shack has a two options with their chicken sandwich with and without the spiciness.
There was a vegetarian restaurant that I enjoyed and another I didn't enjoy. My cousin covered this restaurant on his Instagram. It's the one I went with his parents and I liked that restaurant. The other vegetarian restaurant I went wasn't good as it was very oily and fried.
Aside from the usual Hong Kong, Cantonese cuisine, there were several sushi and ramen restaurants as Hong Kongers love Japanese food. I didn't get a chance to try Japanese ramen, only sushi. It's nice to go to sushi restaurants with conveyor belts. Order as much as you want, which was fun.
After returning from Hong Kong, I decided to take a break from having dim sum or Cantonese cuisine as I ate a lot there. It just won't be the same when eating in Ottawa than in Hong Kong.
There's so much to cover and explain, you can relive the photos below with the foods I enjoyed in Hong Kong.
Photos
Gallery 1
Gallery 2