Other Places and Events in Hong Kong – S16E19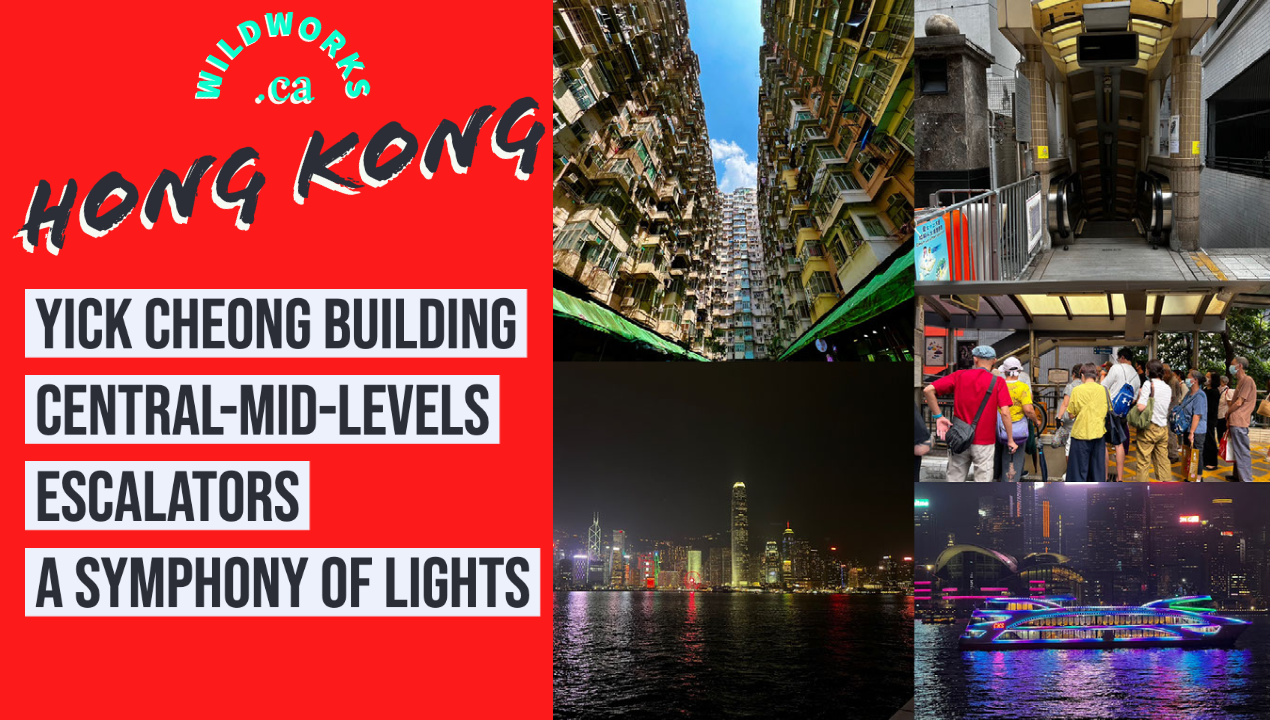 Nearing the end of the Hong Kong trip, there were other places while checking out in Hong Kong and forgot to document it in order. Here are the three areas which includes the vlogs while in Hong Kong.
Yick Cheong Building
Known as Monster Building. It is quite the unique area because of the architecture of the connecting buildings. Located in Quarry Bay, Hong Kong.
It was used in location filming for Transformers: Age of Extinction and the live action Ghost in the Shell.
I was able to check out the area on a continuing hot day. It came with risks because their signs said no photographs and shooting video. I didn't get a chance to shoot an upper view of the building due to the risks.
You can view the photos below.
Central-Mid-Levels Escalators
This was on a second try because on the week after getting out of hotel quarantine and medical surveillance, I was able to go to places in Hong Kong where you need to have blue QR code from the LeaveHomeSafe smartphone app.
Central-Mid-Levels Escalators is the world's longest outdoor escalator in the world. It opened in 1993. It starts at Central, Hong Kong and to the top of Conduit Road in the Hong Kong Island area.
The first time to attempt going up was interrupted as my mom called and have dinner with one of the relatives. Days leaving Hong Kong, I made the second attempt to go the whole way up the escalators. It was quite the trek. it was definitely worth going up but doing down and back to Central was another struggle in itself since there's escalators going down.
The Mid-Levels Escalators was used as one of the scenes in Wong Kar Wai's 1994 film, Chungking Express. The second story with Tony Leung and Faye Wong's characters.
Thankfully, I got it over with no interruptions before leaving Hong Kong. It's quite the long ride and in the video, there were parts where it got sped up.
A Symphony of Lights
The night before leaving Hong Kong, I almost forgot about A Symphony of Lights. It's a light and sound show organized by the Hong Kong Tourism Board. It started in 2004. The nightly light and sound show is shown across Victoria Harbour
The buildings from the Hong Kong Island side; Wan Chai, Admiralty, and Central give a dazzling light and sound show. The show lasts about 10-15 minutes. It starts at 8pm (Hong Kong time) and it's also worth the watch you get a good view if you're in Victoria Harbour.
There you have it, three of the places and events where I got to enjoy more of Hong Kong.
Photos
Yick Cheong Building aka Monster Building and Quarry Bay area.