Sky100 Hong Kong Observation Deck – S16E03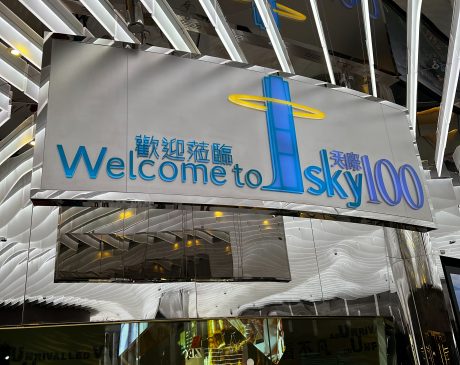 After about a week of quarantine and medical surveillance, the amber QR code from the LeaveHomeSafe app changed to blue QR code. It meant that I can go out to venues and dine in.
The first official outing in Hong Kong to check out was Sky100. It is the Observation Deck showing a 360° view of Hong Kong on the 100th floor of ICC (International Commerce Centre) and the tallest building in Hong Kong.
The adult admission price was $198HK but there are discounts when booking online.
The experience going to Sky100 was pretty good. Any age can check it out. There were sections for children to play and a lot of views to take of Hong Kong from north, south, east and west. From the Island region to Kowloon, it's a total breathtaking view.
To document the first outing, I took some photos and videos.
You can view those below. With the Hong Kong trip, there will be some vlog entries. The outing was done on August 27, 2022.
Hope you will enjoy them.

Photos & Videos
Vlog in Hong Kong Series – Sky100