Going on Star Ferry – S16E04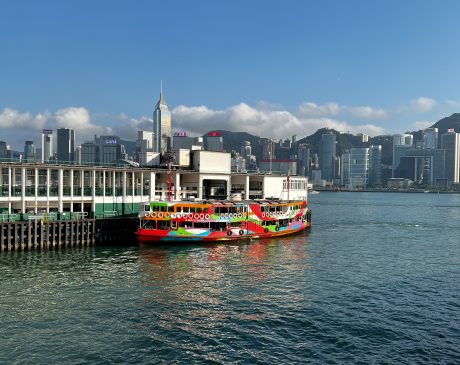 After going to Sky100 and an attempt to take Mid-Levels Escalators (it will be covered on a future post), which was scrapped because of a last minute dinner with one of the relatives, I went on the Star Ferry to cross over to Tsim Sha Tsui.
Hong Kong's Star Ferry is a ferry service and a tourist attraction due to the scenic views of Kowloon and Island areas of Hong Kong.
Riding the Star Ferry is pretty cheap but I decided to go on the upper deck and have air conditioning. I also did some video for the vlog part of this entry.
Posted below are photos from the Tsim Sha Tsui Star Ferry Pier side. There's a vlog of the Star Ferry ride from Central to Tsim Sha Tsui.
Enjoy!
Photos & Video
Vlog in Hong Kong Series