Ottawa Comiccon 2013 – S08E39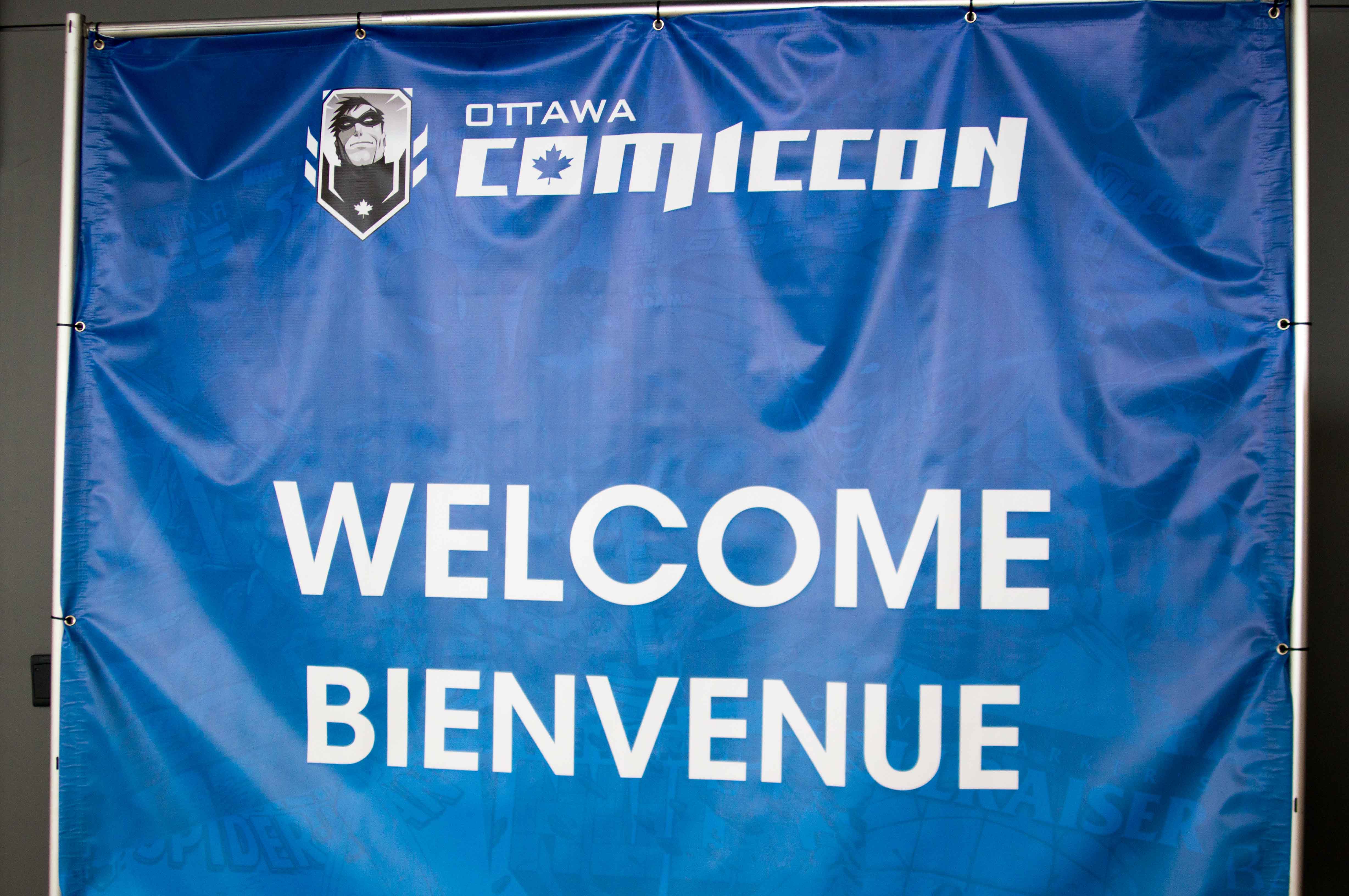 It's been several years since I went to a comic book convention. Ottawa Comiccon was the event for comics, Sci-Fi and Anime fans alike to bring out their inner geek and to hobnob with the celebrities. The event is in its second year over at Ernst & Young Centre. It's my first time to attend the convention as I had previously went to comic book conventions in Toronto. It's also convenient to attend in my area, except for the one hour bus ride.
I had the opportunity to check out the marvellous vendors and the varieties of people dressing up in wonderful costumes. It ranged from comic characters to Sci-Fi characters such as Doctor Who and various Anime characters.
Being a comic book fan, I did not bring a lot of comics and trade paperbacks but was able to get my X-Men: The Dark Phoenix Saga trade paperback signed by Chris Claremont. It was definitely a plus as he's a legendary storyteller.
On Saturday, I got to check out a few panels. One panel had quite a humourous trainwreck which was Name That Anime Tune. The participants did not know certain themes to Anime shows and I didn't know any as I haven't followed a lot of Anime shows for so long. One panel I truly had to attend was The Doctor Who panel as it had two authors from the book, Who Is The Doctor. They talked about 50 years of DW and how's still a hit for 50 years. Plus, the Dalek appeared and humourously crashed the Q&A panel.
It was funny bumping into people I know and some have said that it's their first time attending Ottawa Comiccon. It's pretty surprising that Ottawa is known for being a boring city but the magnitude of Comiccon showed that there's a big following for comics, Sci-Fi and Anime. The organizers and sponsor bringing in big name celebrities know how to attract fans and people in general. It's quite wonderful to experience seeing lots of people to be at a convention.
The only setback I had was the lack of cell phone signal at Ernst & Young Centre. I was hoping to tweet and photos but the reception was not great to do so. At least I was able to shoot photos on the DSLR camera. You will be able to view the photos of people in their creative costumes from below.
There's a photo of lovely ladies in Sailor Moon costumes and I know one of them as you can check her blog. They were made quite nice and also got some attention from the people. 'nuff said on that one.
Links to my Instagram from Friday – my media pass, green Dalek, Dalek Emperor (I think), classic Dalek, and R2D2.
Overall, I had a good time at Ottawa Comiccon and the organizers sure made it top notch. Lastly, happy Mother's Day to everyone!
Coming up on Wednesday's radio show, I will be airing the interview from a member of The Doctor Who Society of Canada.

Photos
Day 1 (Friday) – It's The Daleks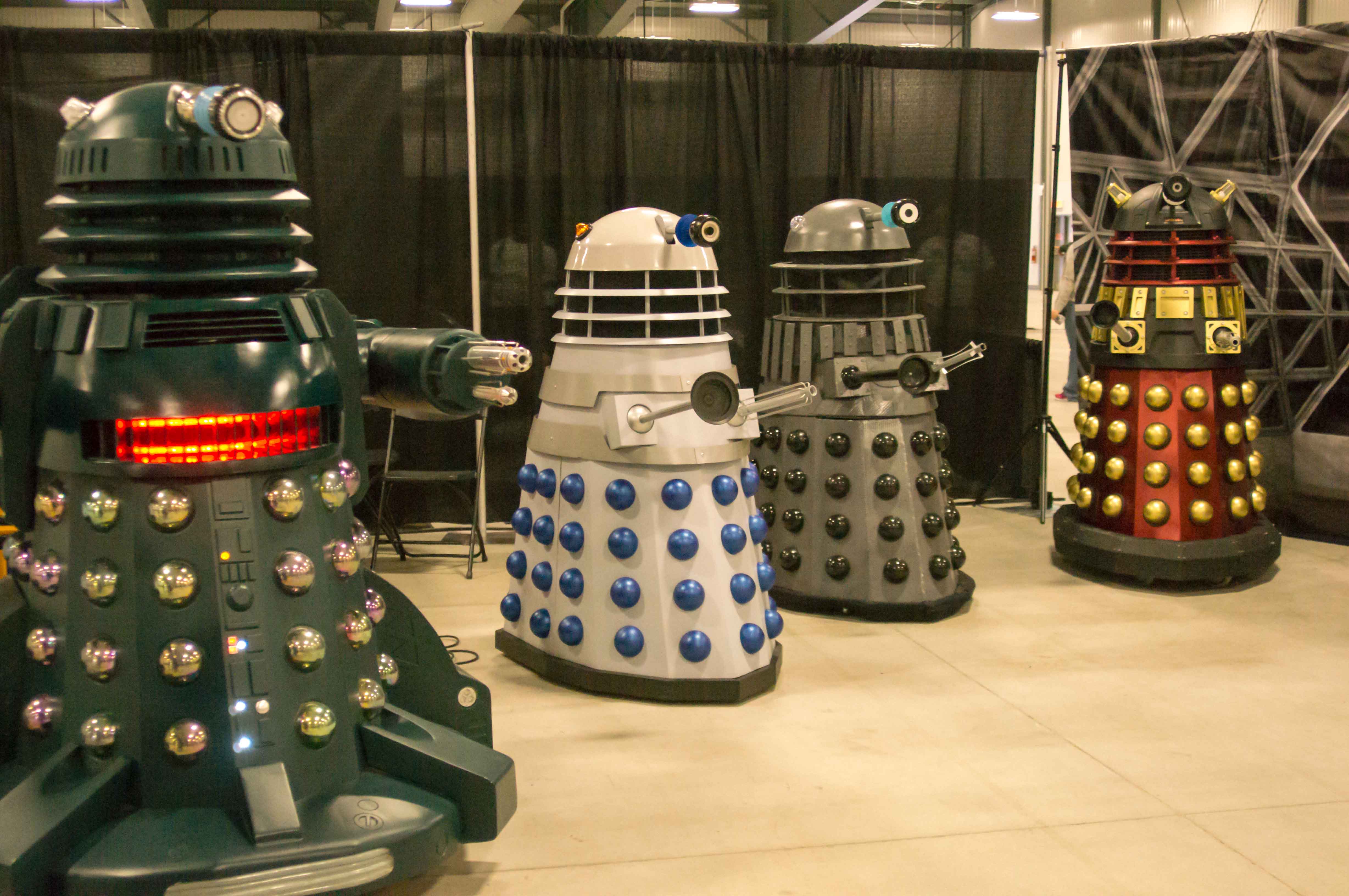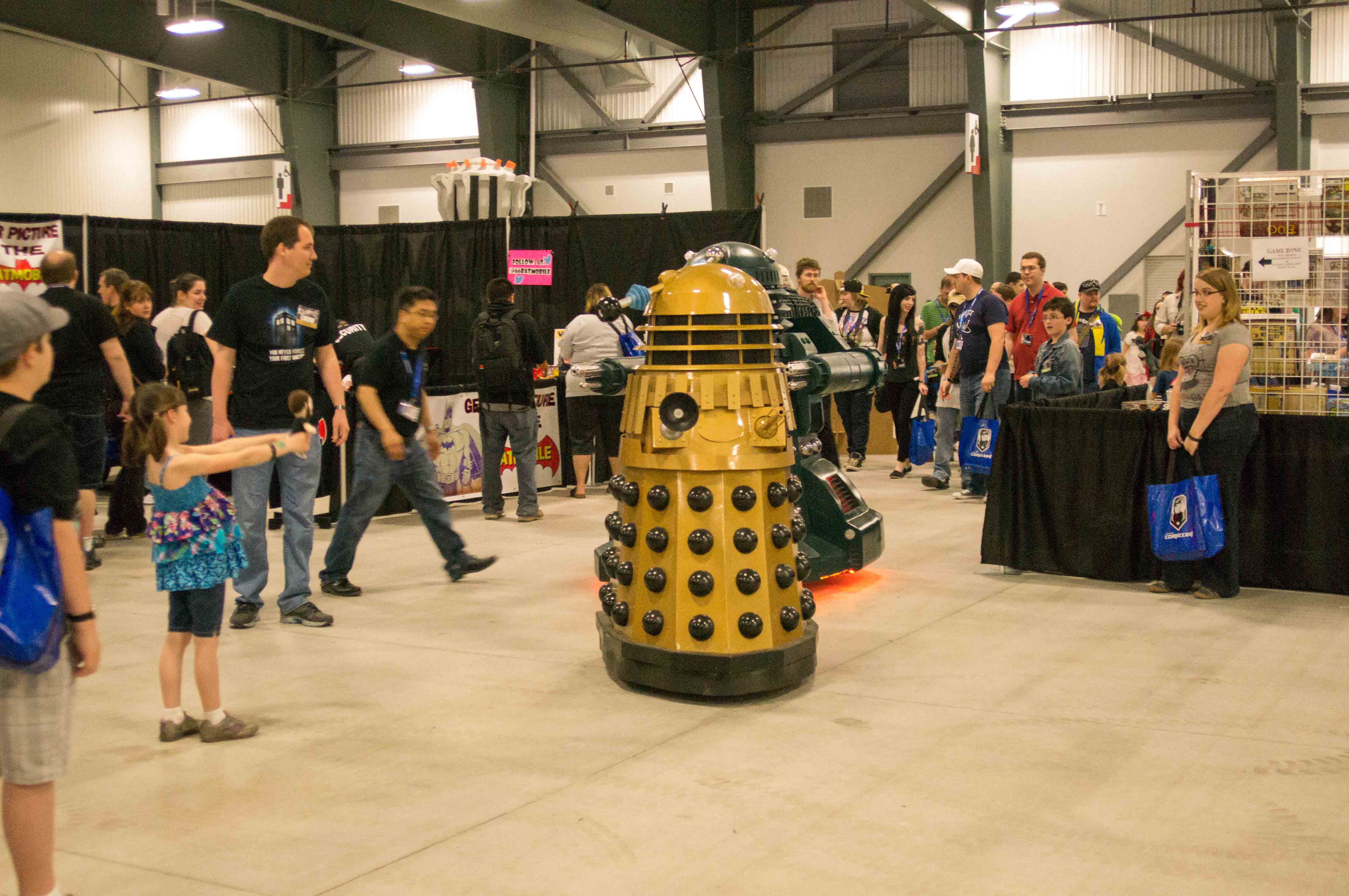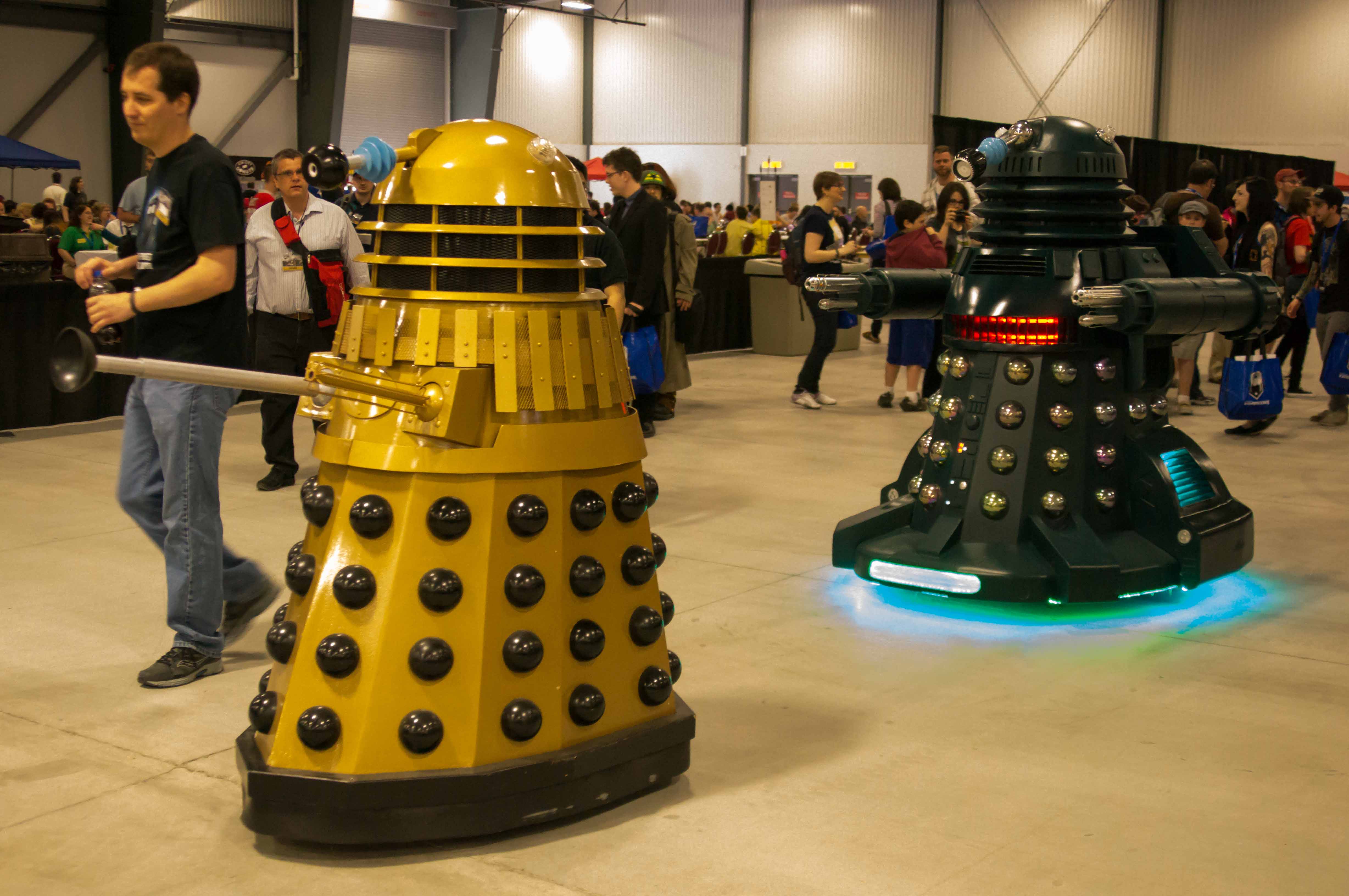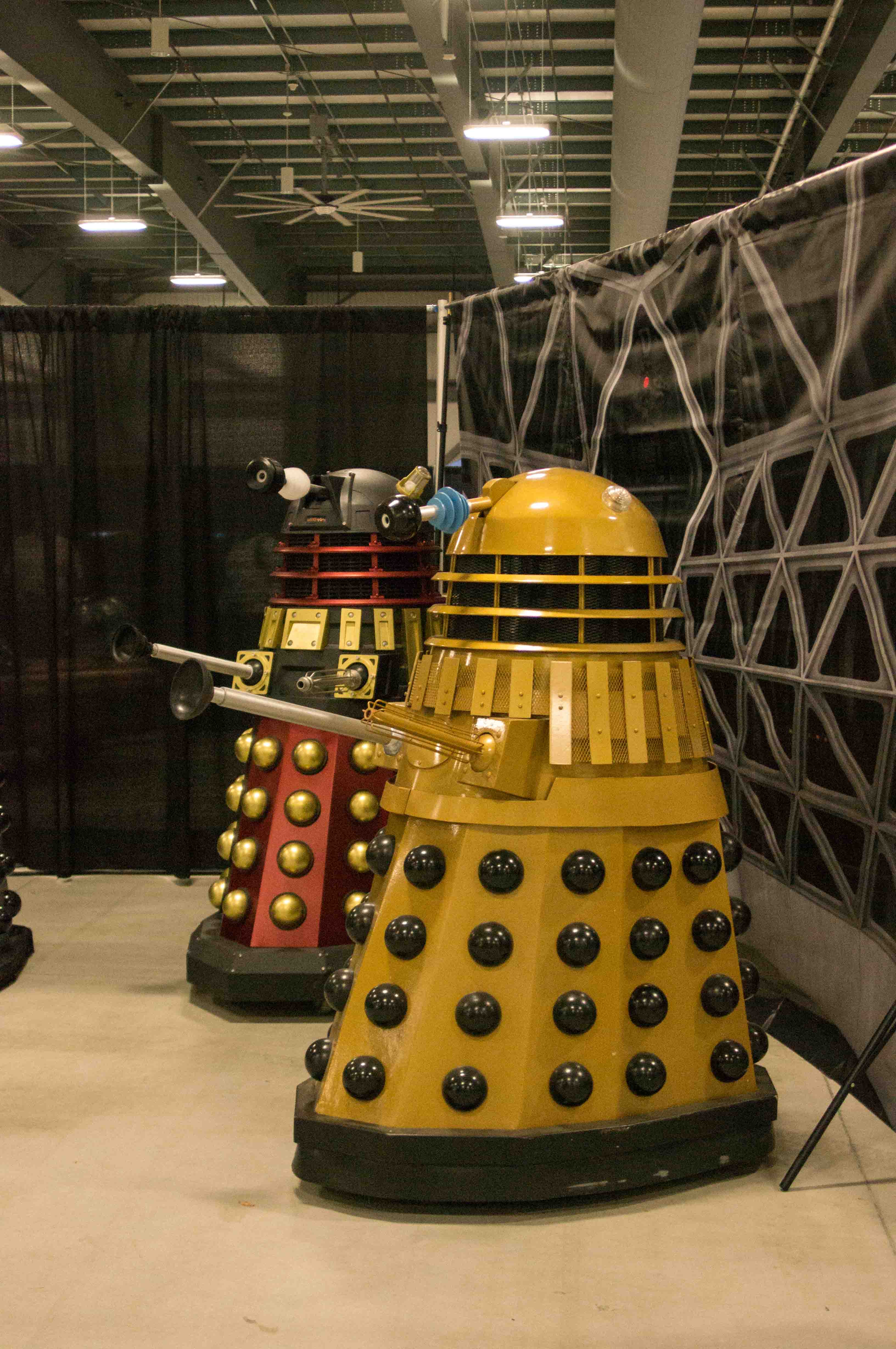 Day 2 (Saturday)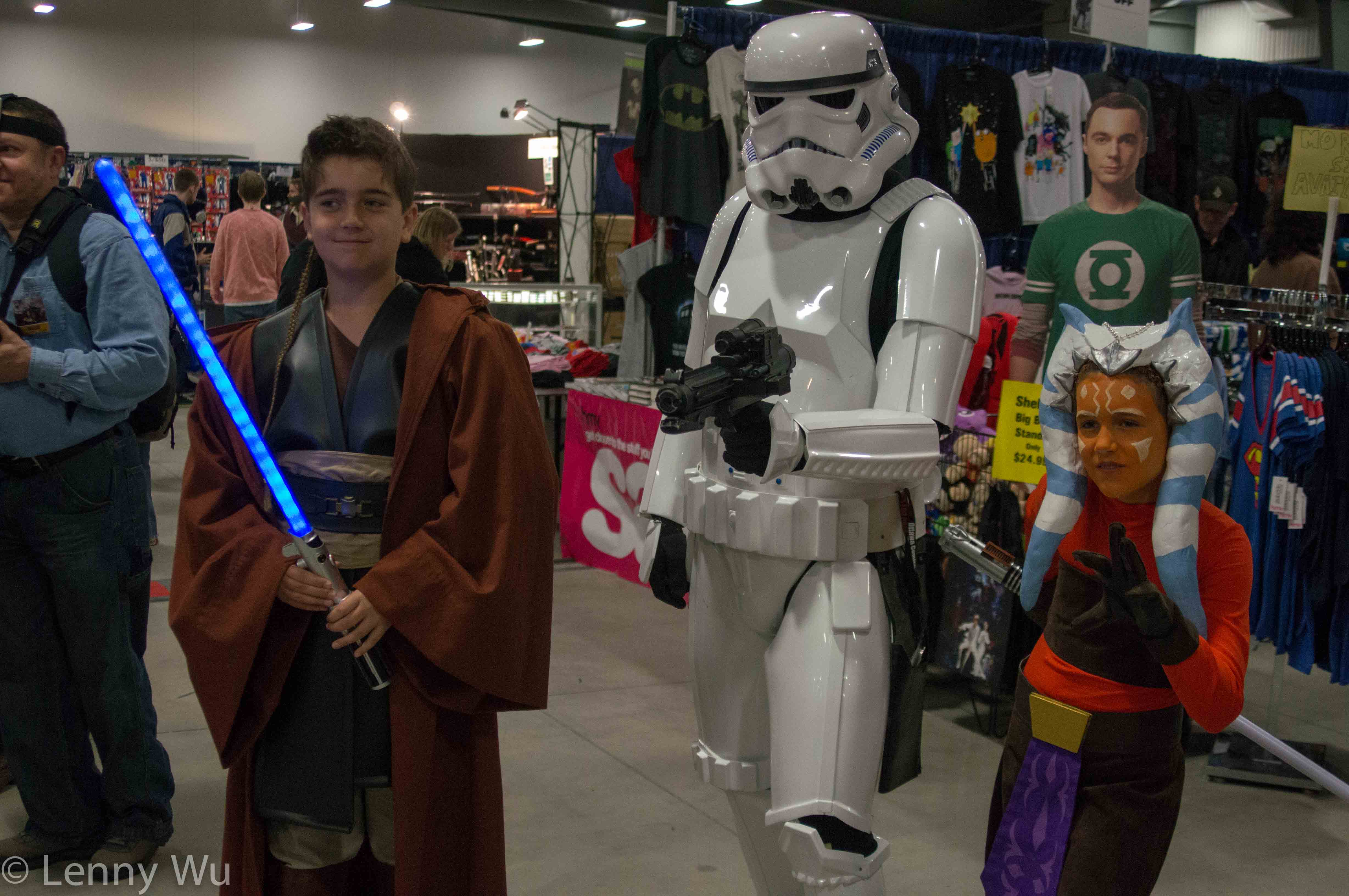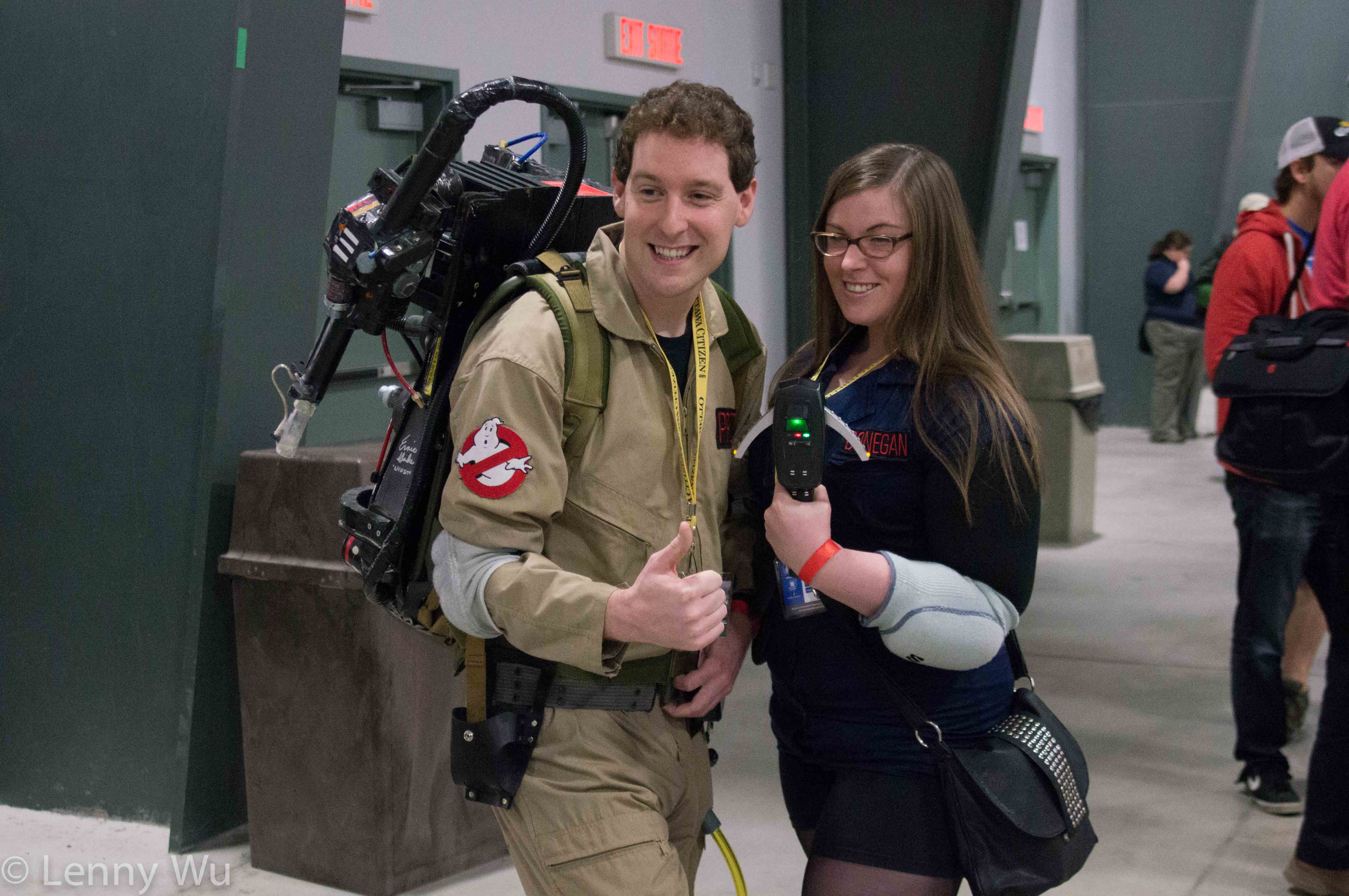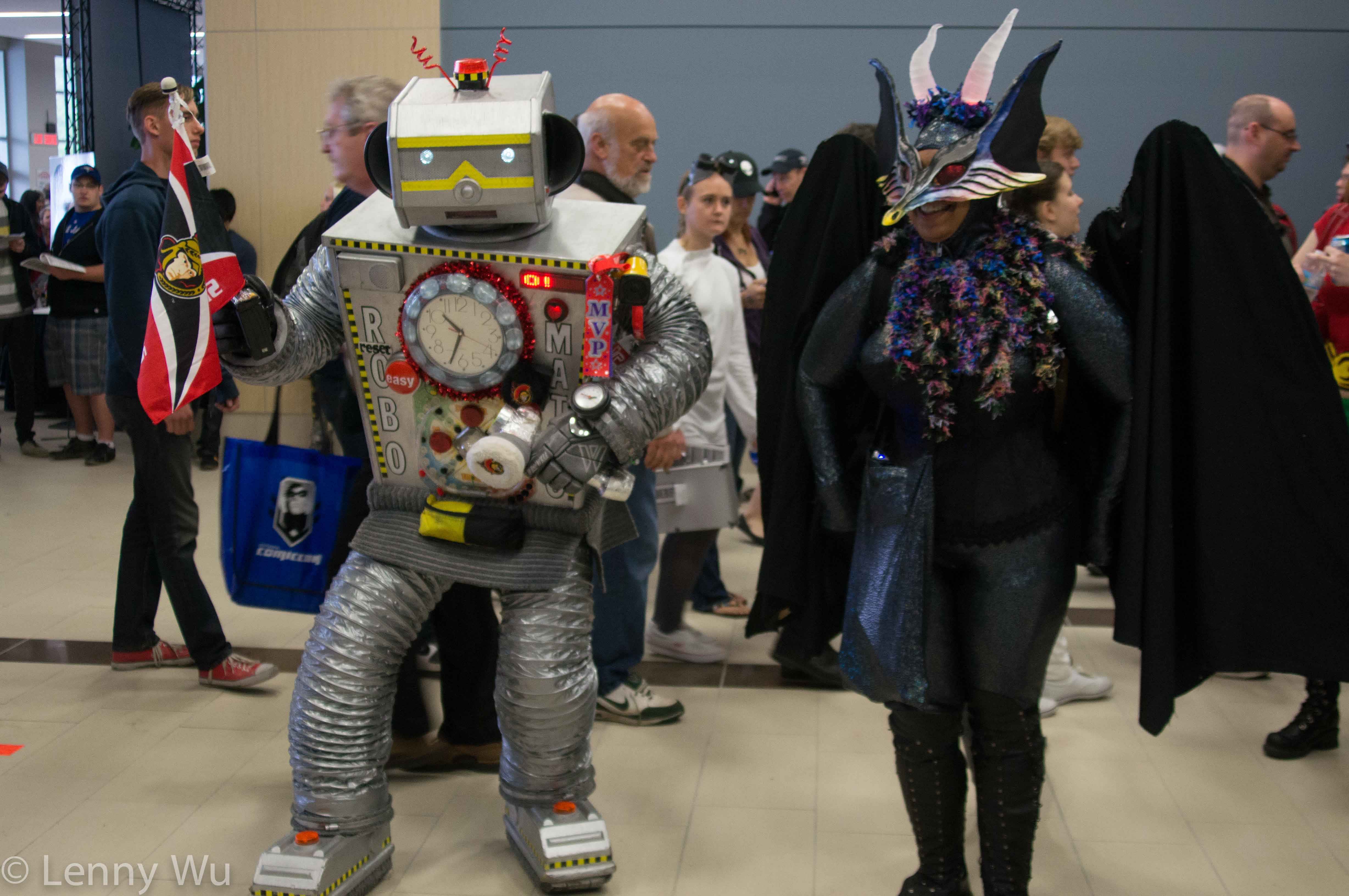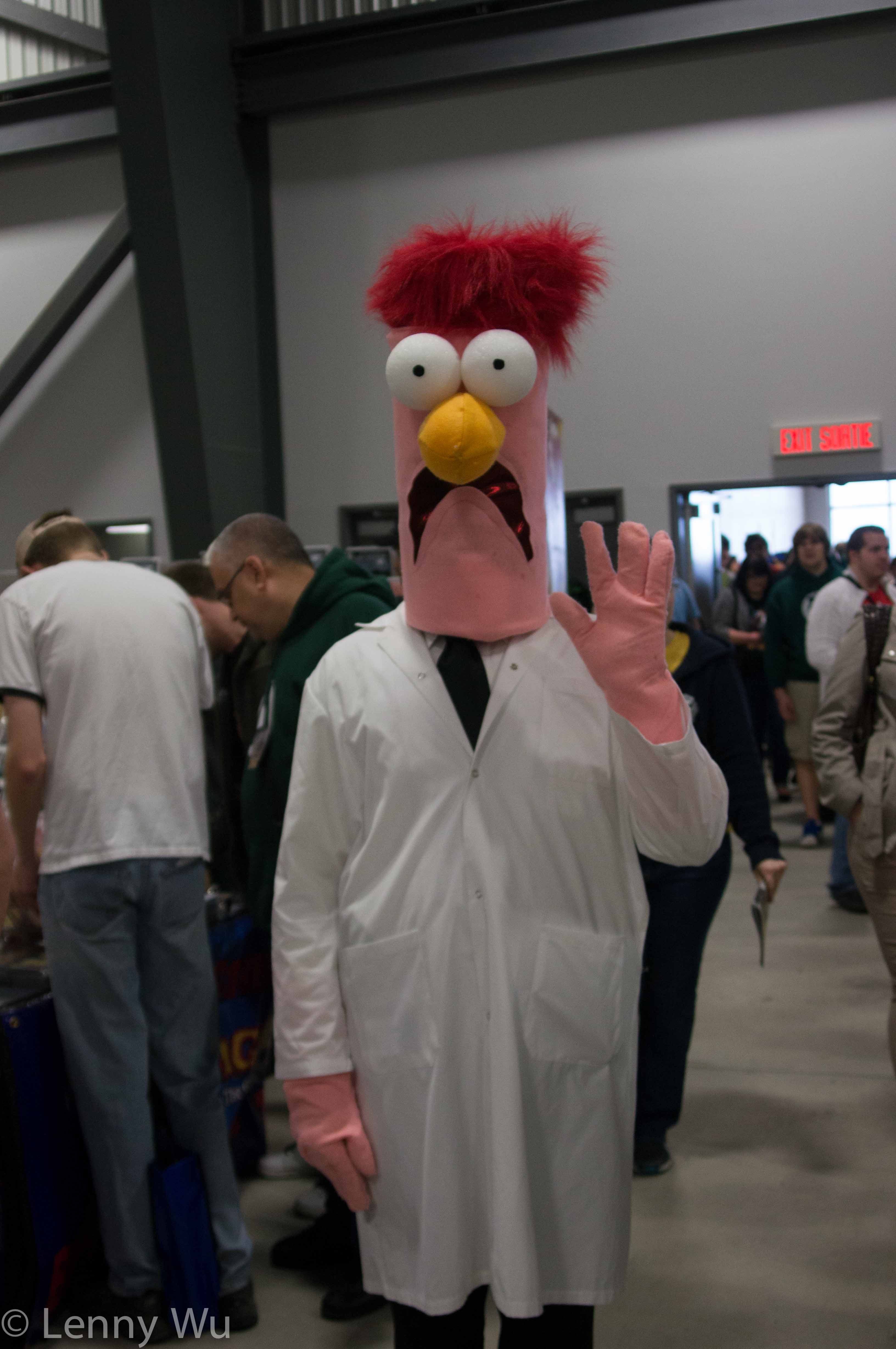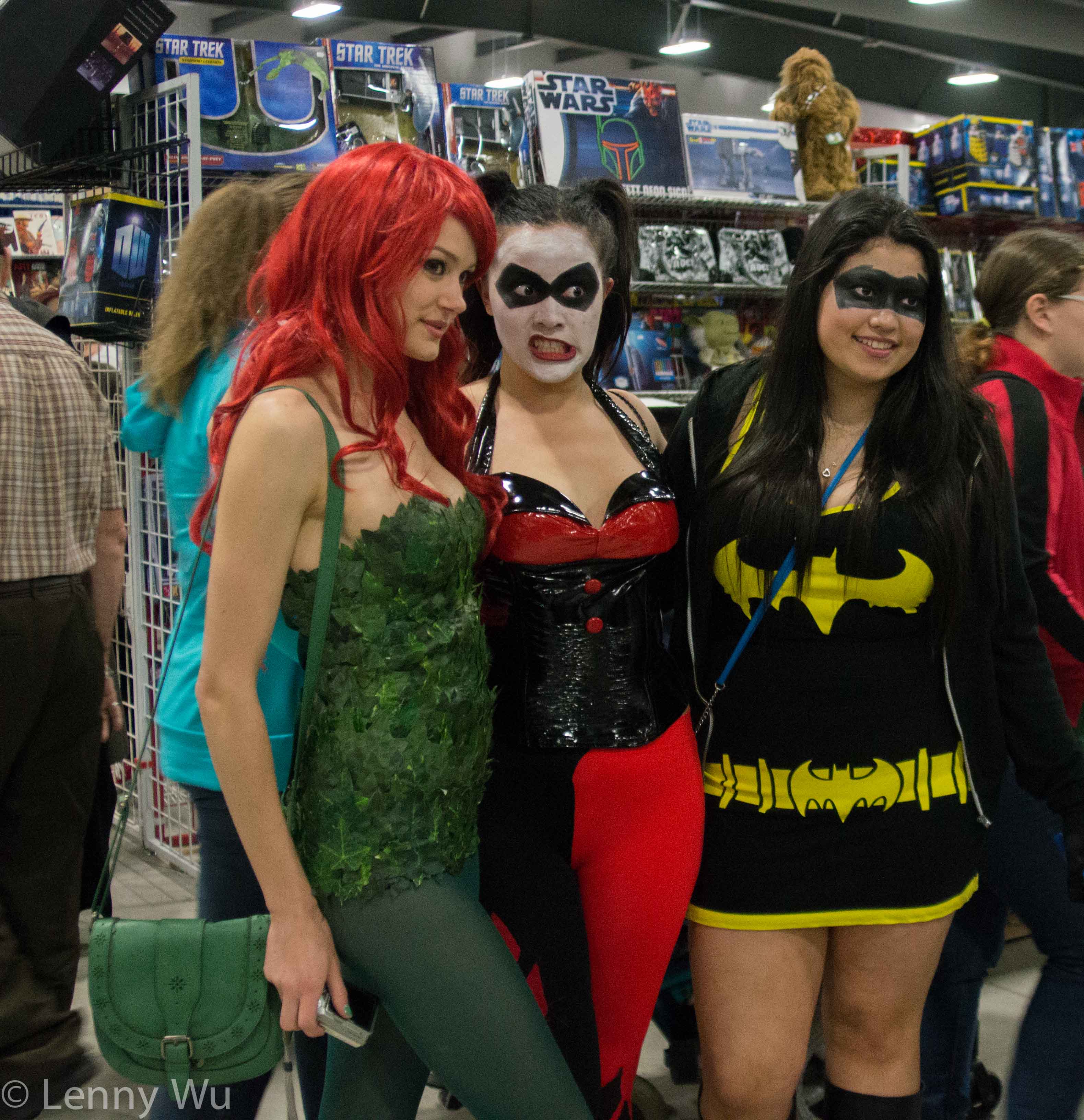 Poison Ivy, Harley Quinn and Batgirl