Australia Dairy Company – S16E06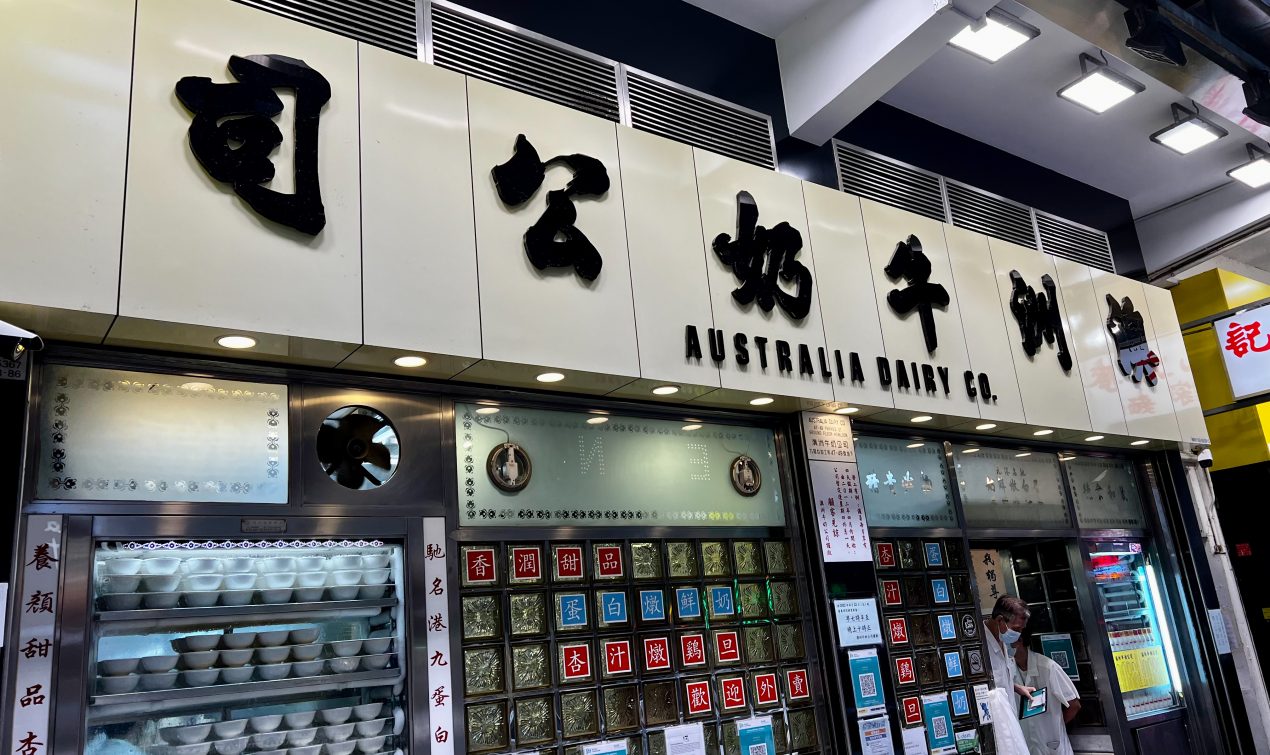 I was recommended by someone on Instagram to try out Australian Dairy Company. It was days after getting out of hotel quarantine and I didn't look up further information of the restaurant.
Upon learning further, it's a cha chaang teng, which mean Hong Kong style café. They are very common in Hong Kong and in parts of the world like Canada and United States.
Following the excursion at Hong Kong Observation Wheel, my friend and I went to Australia Dairy Company. It opened in 1970 and is popular among locals and tourists for their service. Located on Parkes St. in Jordan, Hong Kong.
Luckily, my friend helped me with the menu as it's in Chinese and there was no English menu provide, which can be asked.
The menu chosen was the Lunch menu. It consisted of toast, scrambled eggs, and ham. Spaghetti with chicken soup. I don't remember if I asked for beef instead of pork.
The drink I got was Iced Milk Tea.
The service was pretty fast and supposedly the waiters were famous of being rude because they want you to hurry up and finish.
Apparently, the breakfast menu, which has macaroni instead of spaghetti is the popular option.
It was told that the mornings are usually busy as I went at night time and didn't need to wait in line.
With the pandemic continuing, it's likely the restaurant wasn't as busy but still have a good amount of people dining. To dine in, the LeaveHomeSafe app has to be used to be sure you have the blue QR code.
Overall, it was a good nice experience to try out the famous restaurant. It was quick and efficient. Thanks to the person who recommended me to it.
I posted a short video on Instagram Reels but made a spelling mistake, there's a YouTube Shorts version of my experience at Australia Dairy Company.
Photos & Video
Video
Short Vlog in Hong Kong – Australia Dairy Company