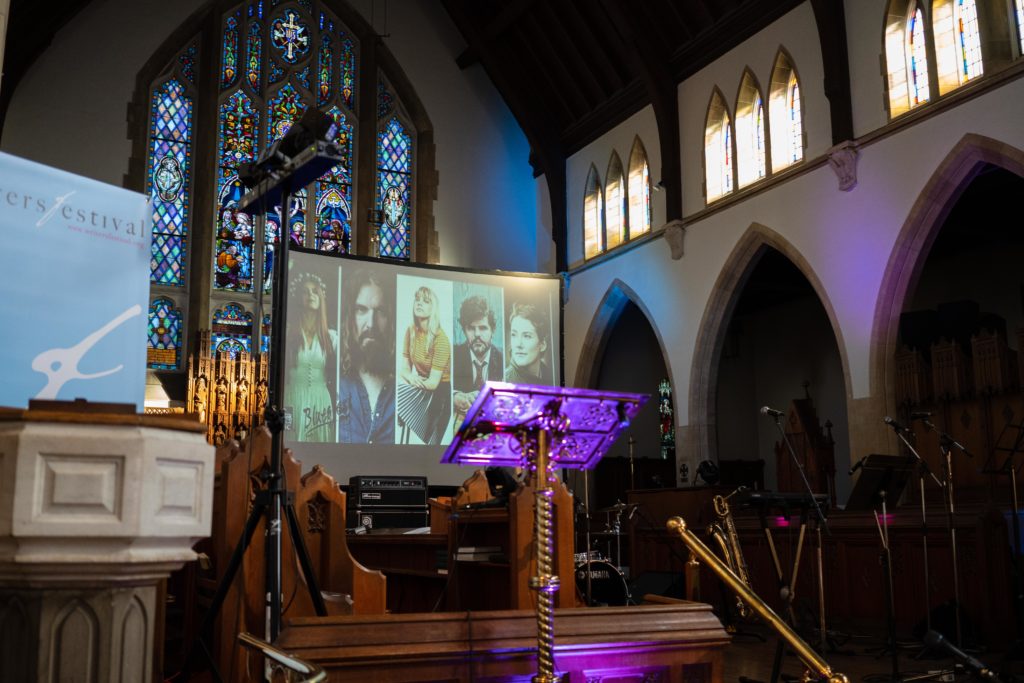 Random Play with CBC Ottawa's Alan Neal made a triumphant return. It happened at the Ottawa International Writers' Festival on Thursday, June 6th. It was in collaboration with RBC Bluesfest.
The venue was at Christ Church Cathedral in downtown Ottawa. It's definitely a hidden gem locations in Ottawa.
The musical guest lineup at Random Play had Lydia Ainsworth, Basia Bulat, Kathleen Edwards, Kobo Town and Tom Wilson.
Random Play is where Alan uses his iPod (surprised he's still using one) and picks a song on random for the musicians to perform. It's ranges from all kinds of musical genres. Hilarity ensues when it comes to a random song being chosen.
Being the first time to finally attend a Random Play event at Ottawa International Writers' Festival, I didn't know a funny tradition where the musicians do a radio play starring DC's Aquaman.
Being away from going out to live music, it's always great to see Basia Bulat and other people I know in the Ottawa music scene.
You check the photos from the event below.
Photos