The Final Day of La Machine – S12E20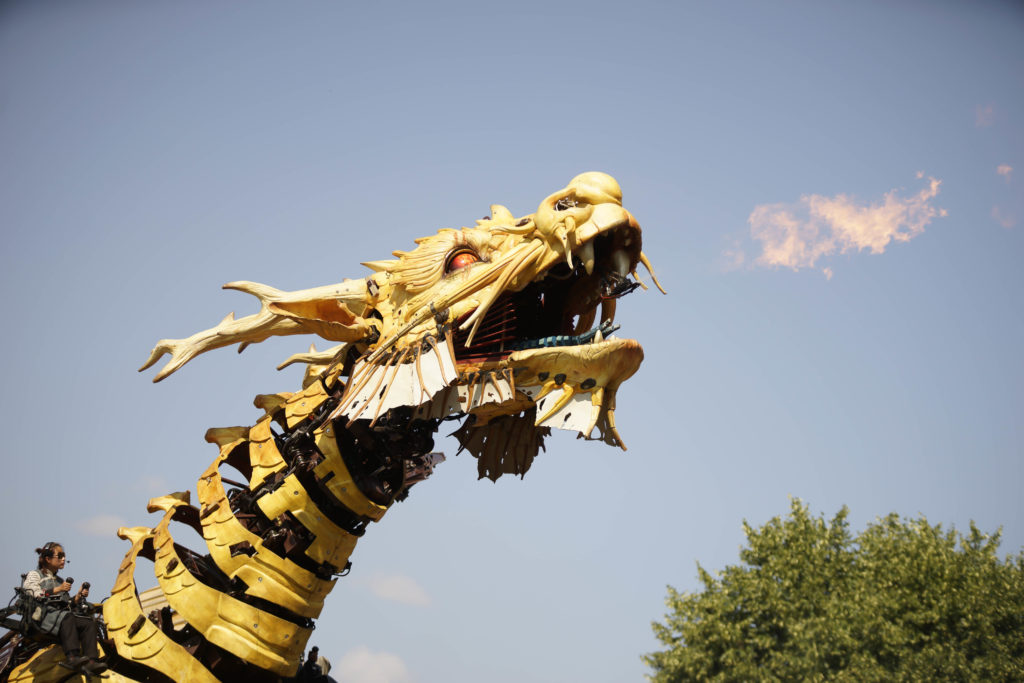 For the past 4 days, a giant spider and dragon invaded the streets of downtown Ottawa and the countless of crowds couldn't get enough of seeing the two gigantic creatures.
Sunday was the culmination of La Machine. It started at the Supreme Court of Canada where Kumo the giant spider and Long Ma the dragon were awakened. Then both were wandering around downtown.
The final spot of their battle dubbed Static Scene ended at Lebreton Flats with a grand spectacular showing. There was a pagoda and an orchestra set up making it as an outdoor theatre.
The event was a big hit with over half a million (about 750,000) attended and wandered throughout Ottawa to follow the spider and dragon. Best of all, the weather was great from Thursday to Sunday.
These fun and free events is continuing the Canada 150th celebrations in Ottawa. Onto the La Machine withdrawal.
You can check the photos below.
Photos