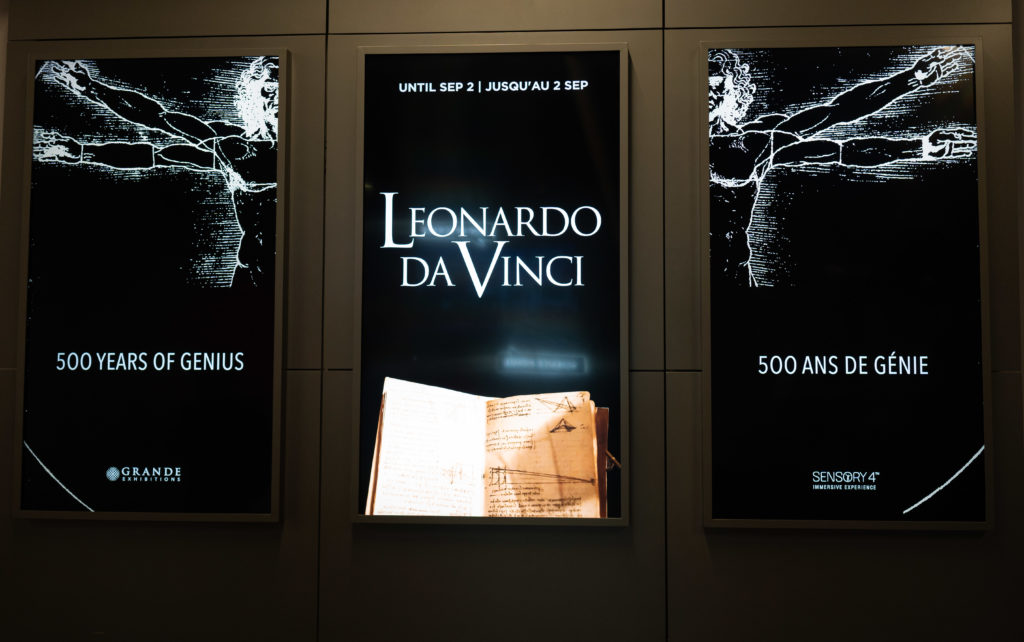 At the Canada Science and Technology Museum, I had the opportunity to attend the unveiling of their temporary exhibit, Leonardo da Vinci – 500 Years of Genius.
This year marks da Vinci's 500th birthday. The exhibit showcases the inventions and paintings from this amazing figure. The real Mona Lisa isn't there but there are various re-productions and different variations of the smiling painting.
Some of da Vinci's inventions displayed at the museum have interactive elements for children and family to try things out.
Tuesday night was a preview for friends of the museum and it was great of them to host it before the official opening for May 2nd. Thanks goes out to the museum for holding the event. The exhibition runs until September 2nd.
The photos can be viewed below.
Photos