First Time Trying Out Mad Radish – S12E21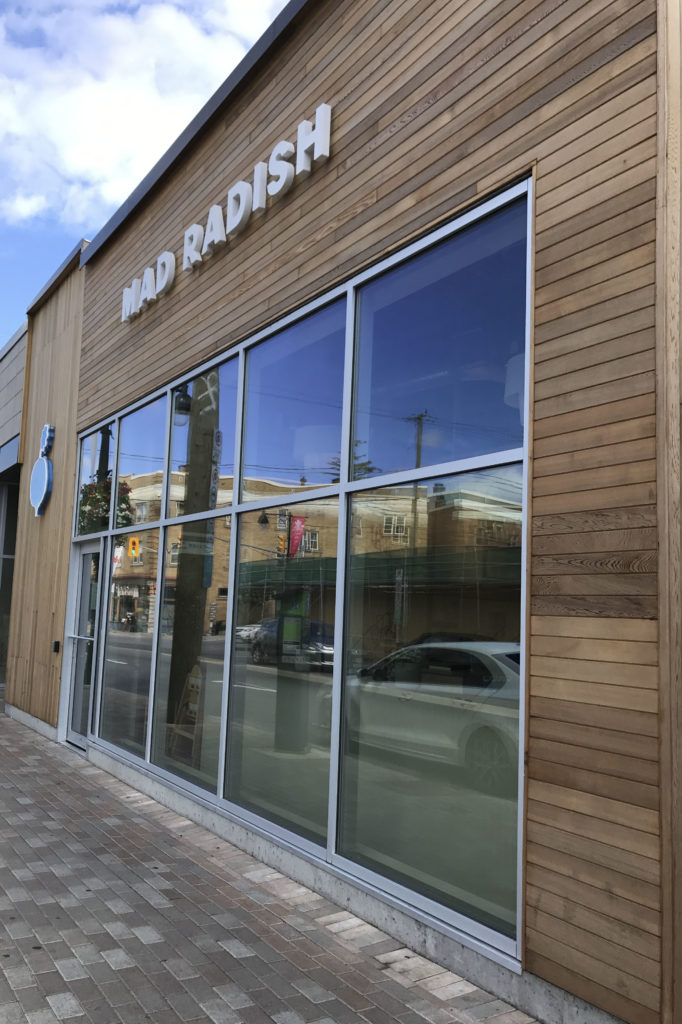 On a late Sunday morning, I had the opportunity to finally check out Mad Radish in the Glebe. Mad Radish is the brain child of former DAVIDsTEA founder, David Segal and to my own understanding, I did not know Segal was from Ottawa and is currently living there.
Mad Radish is a fresh new spin on fast casual eating mainly on salads and going for healthy eating. Everything is fresh and made from scratch. None of these processed and pre-made foods that are common in usual fast food restaurants.
The decor inside Mad Radish is simple, calming and minimal. No wacky colours clashing when entering or seating. The service is pretty good and the salads don't take long to be made. The materials they use from the containers, bowls, cups and utensils are all compostable. Their payment system is cashless as they accept Interac, Mastercard, Visa, Apple Pay and Android Pay.
The salad I ordered was Power Bowl, I needed some hankering of protein and to stay alert. What I didn't know was the salad portions being pretty big. At fast food restaurants, I would chow down at least 10 mins. With the salad I ordered, it took me about half an hour to finish the salad. Unbeknownst, as I was leaving, I saw an older couple get a take-out bowl and take the remaining salad.
Overall, my experience at Mad Radish was excellent. The portions of the salad was worth the price alone if you want to eat healthy. At the moment, the Mad Radish locations are only in Ottawa. If successful, it would expand to Toronto and Montreal. Hope Mad Radish will be successful.
Check out the photos below.
Photos