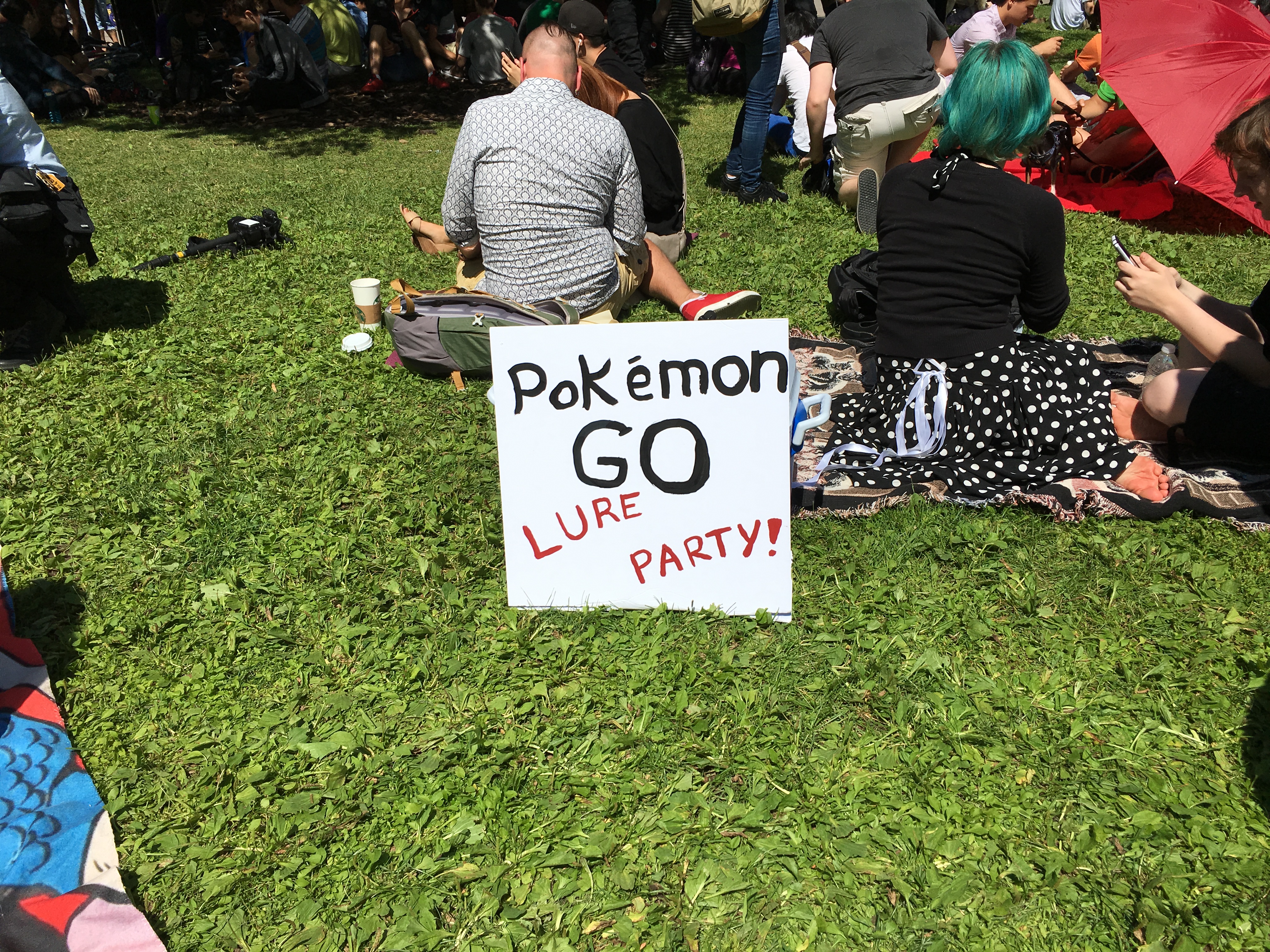 It's a summer entry as I won't be posting regularly and it's considered the off-season.
The biggest craze to hit parts of the world is Pokémon Go. Canadians have been waiting for the release, which came out on July 17th and made the game's server crash. I haven't played like crazy with the worry of the phone's battery life. I've noticed seeing people play around my neighbourhood as there's several Pokéstops located and a competitive gym to clash with.
On Tuesday afternoon, there was a Pokémon Go event in Ottawa called the Confederation Park Lure Party. There were lots of people convening at the park and catch whatever Pokémon are available.
Even the Mayor of Ottawa, Jim Watson came out and joined in the fun to trying out Pokémon Go.
You can check the photos from below.
The Polaris Music Prize Short List
The 2016 edition of the short list was unveiled last week and the reactions have been positive. It's amazing to see a lot of female artists on the list. All 10 albums are terrific.
Here's the 10 albums nominated;
Black Mountain – IV
Basia Bulat – Good Advice
Grimes – Art Angels
Carly Rae Jepsen – E•MO•TION
Kaytranada – 99.9%
Jessy Lanza – Oh No
PUP – The Dream Is Over
Andy Shauf – The Party
U.S. Girls – Half Free
White Lung – Paradise
The Gala will be on September 19th at The Carlu in Toronto.
There's your Summer entry on the blog.
Photos
From the Pokémon Go Lure Party at Confederation Park