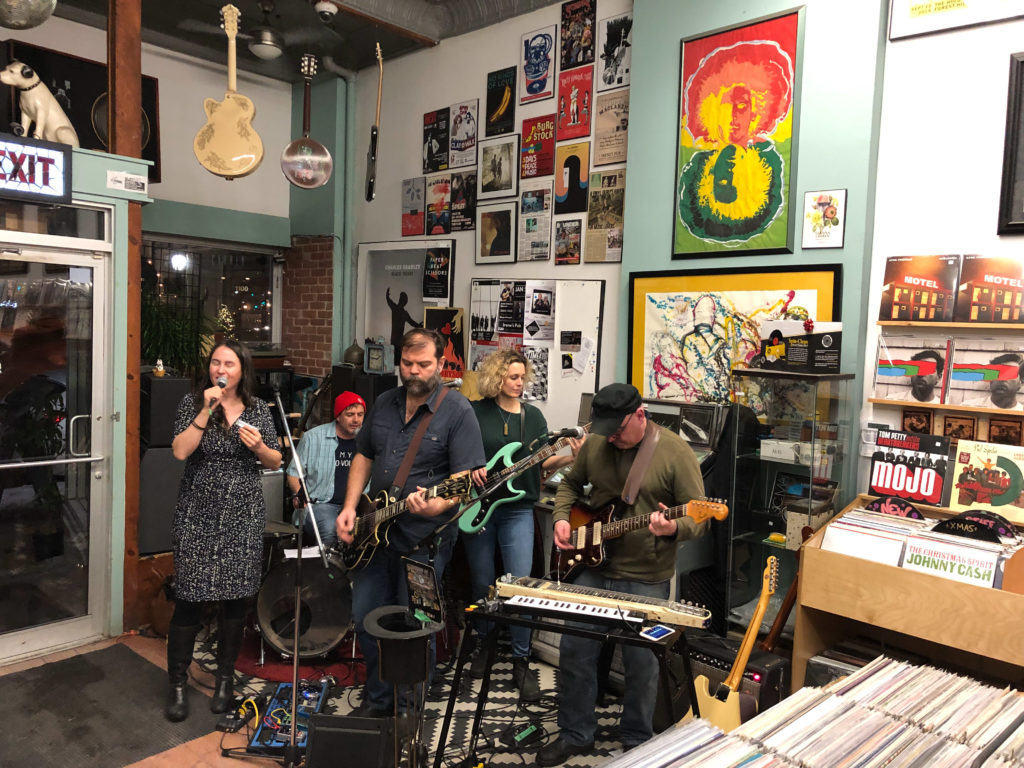 At The Record Centre on Saturday afternoon, there was a live performance from Area Resident and Jonathan Pearce.
This live show was a special one because it was one of the live gig member's final time with Area Resident. It was John Higney's final time with Area Resident. Also joining Area Resident was Catriona Sturton as she provided the harmonica and vocals.
Echolette, the 3rd full length album was released in late October and you can check it out on Bandcamp.
Jonathan Pearce was the opener and he will be releasing a solo record in Spring 2019.
You view photos and Polaroid Originals photos below.
Photos
Jonathan Pearce
Area Resident
Polaroid Originals