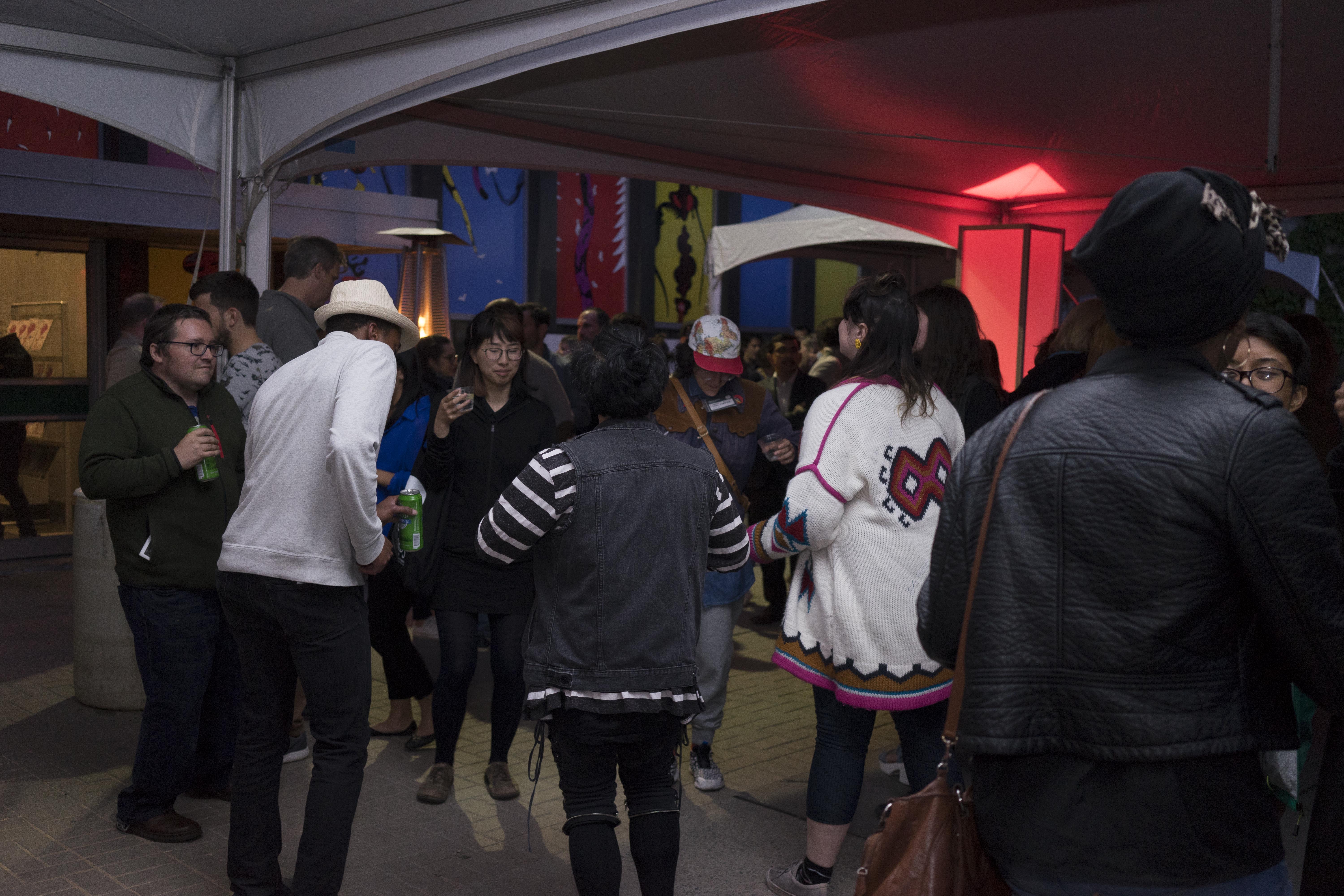 Saw Gallery held their Summer Opening and Party on Thursday night. There was a new exhibit displayed along with live music outdoors. The event was in collaboration with CHUO FM, Ottawa Explosion Weekend, National Campus and Community Radio Conference, and the Embassy of Finland in Ottawa
With the opening and party, there were food served by Friday Lunch Project. It was a healthy menu of sandwiches provided.
The live music consisted of Scary Bear Soundtrack, Crabe and Telecomo. Unfortunately, I only checked out Scary Bear Soundtrack as I'm dealing with a cold.
You can check out the photos below.
Photos