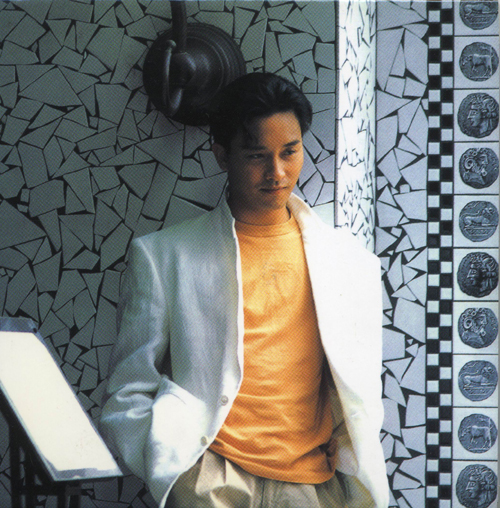 Hi friends, this is Candice with a recap of today's edition of WildWorks.
This week was an important one for Lenny – the 10th anniversary of the death of Hong Kong Cantopop legend Leslie Cheung. Cheung was one of HK's biggest stars, releasing more than 30 albums and acting in over 60 movies.  Known affectionately as "Goh Goh," translated as 'older brother,' he was also one of the first pop singers in Hong Kong to publicly acknowledge his bisexuality. However, on April 1, 2003, Cheung committed suicide by jumping from a hotel room balcony. He was 46.
To mark the occasion, Lenny put together a few medleys of classic Cheung standbys. It featured songs like "Silence is Golden," "Black Midnight," and "A Man of Intention." We also played a live version of Sandy Lam's song, "At Least I Still Have You," taken from the Passion Tour in 2000, which was the last tour before his death. Being the tenth anniversary, there are several events happening in Hong Kong to mark the occasion.
The image chosen for this year's tribute is the cover to his 1987 album, Summer Romance. It's an iconic image as the album became critically acclaim and put Cheung into major stardom.
If you're reading this entry after April 1st, 2013, some links to check out. A story over at AsiaOne/The Straits Times about the last phone call that Leslie Cheung made on the fateful day ten years ago.
Huffington Post on the exhibit paying tribute to Cheung. Over at AsiaOne – "Two million cranes for Leslie Cheung."
At Yahoo! Singapore Entertainment – "Leslie's memorial concert a success."
Elsewhere on the show, we played some good ol' CanCon, with folky tracks from artists like Octoberman and the Abramson Singers, both of whom are playing at Raw Sugar Café tonight. We also referenced a bit about the two pandas arriving to Toronto and decided to play a song called Slippery When Wet by The Acorn as it mentioned about the cuddly animal.
Scary Bear Soundtrack released a new track called Victoria Island, as it got revealed on Tuesday night.