Happy Holidays and Merry Christmas to everyone.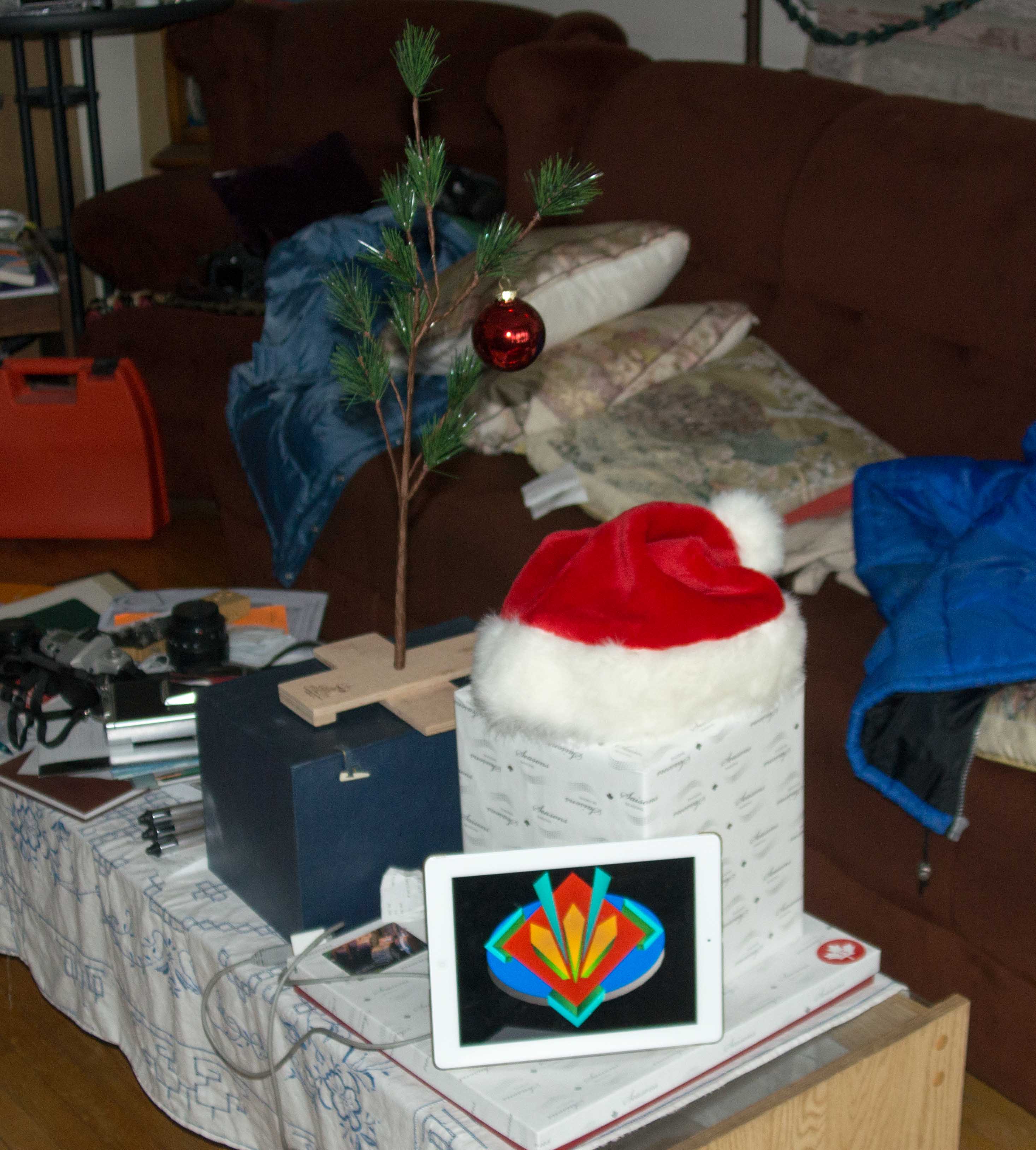 It's that festive time of the year where Christmas music is being played on the radio and television. The 2012 edition is a bit different as I try avoiding to play the usual Christmas pop tunes on the airwaves.
I shifted the modern and mainstream Christmas tunes for the blog part for the show (stay tuned for the update). I have noticed that a couple of CKCU shows have been playing tracks from the likes of Christmas In Hollis by Run DMC and countless versions of Fairytale of New York.
On the live radio show, what was played were more on the Canadian indie Christmas music and luckily got to play some of the tunes from the newly released Ho! Ho! Ho! Canada 4. There was also an extended edition as I tried to not play a lot of Christmas tunes but used more on the Ho! Ho! Ho! Canada 4 compilation as they were new. The local band, The Acorn are on the new holiday compilation.
The photo shown has the Charlie Brown Christmas tree, a Santa hat and a present as a prop.
As usual on Christmas day, the only thing I anticipate is the Doctor Who Christmas special. This year was pretty good and all I can say about the new companion just makes me melt my heart.