Hong Kong Disneyland – S16E17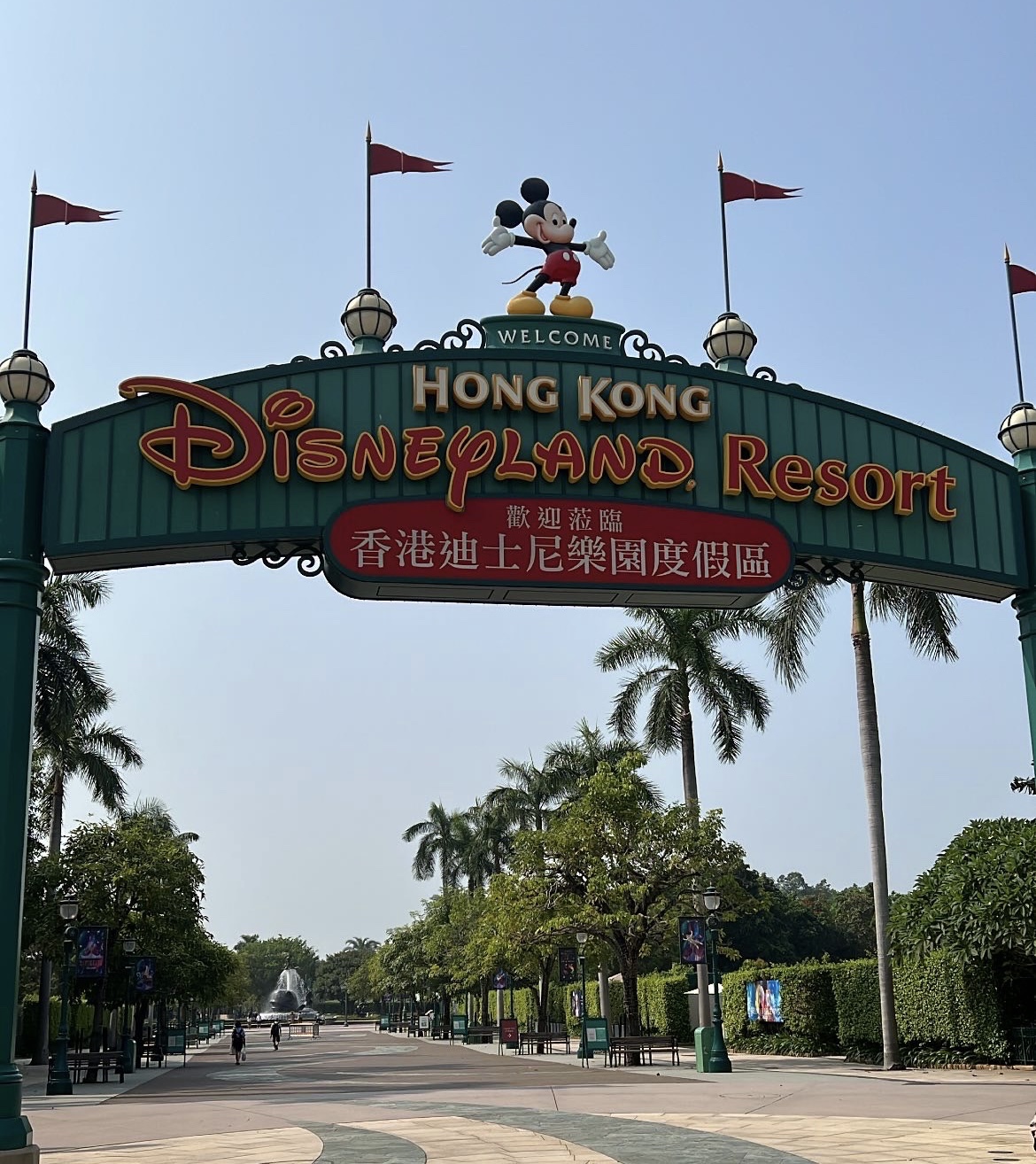 I finally made it to Hong Kong Disneyland back in September.
Known as HK Disneyland. The theme park is combined in Hong Kong Disneyland Resort. It is located in Penny's Bay in Lantau Island. Opened back in 2005, it is the smallest of the Disneyland theme parks.
The attractions consists of Main Street, U.S.A. Tomorowland, Adventureland and Fantasyland. Other attractions at the theme park has Toy Story Land, Grizzly Gulch and Mystic Point.
Another new area I saw in the works was World of Frozen.
I got to Hong Kong Disneyland at around 9am and waited until it opened at 10am. The entrance of the park starting at Main Street and to the Disney Castle looked great.
Started at Tomorrowland right away because there would be lineups to get on the rides. First went on the 3-D simulation ride, the Iron Man Experience.
Hyperspace Mountain. It's an updated version of the classic roller coaster, Space Mountain. With Hyperspace Mountain, it's more of a Star Wars theme. You will see a clip from Instagram where I screamed in the dark.
The next ride was more of a shooting ride. It's Ant-Man and The Wasp: Nano Battle! It was a lot of gun shooting and the moving from the vehicle.
Next was onto Fantasyland and to It's a Small World. The catchy earworm song with the boat ride. I noticed seeing updates with the ride and the use of Disney characters incorporating it.
Keeping the summary short with this entry. After "It's a Small World" was to the Winnie the Pooh ride, then Mystic Point. Break for lunch buffet and then to Mickey's PhilharMagic. PhilharMagic was a fun 4D show because a bit of water was splashed along with the 3D glasses to boot.
Went to Adventureland for the Let's Get Wicked stage show which showcased the Disney villains. Afterwards went on another roller coaster called Big Grizzly Mountain Runaway Mine Cars, which I screamed in fear again. Last ride was going on a jungle boat ride and it was pretty interesting.
Checked another Mickey Mouse live stage show, Mickey and the Wondrous Book.
Had dinner at Main Street Corner Cafe at Main Street, U.S.A.
Ended the night with "Momentous" Nighttime Spectacular. It's a 20 minute music and fireworks show. Leaving the park took awhile because crowds got big in the afternoon and they wanted to watch Momentous.
All in all, it was worth going to Hong Kong Disneyland, even though it's the smallest of the parks. You will spend a day to go through all of the attractions. Unlike Walt Disney World in Orlando, Florida, it will take days to go to the other parks. Even I went on a hot day, there were some rides I avoided.
At least I check it off my bucket list to go to another Disneyland. You can check the videos and photos below.

Videos and Photos
YouTube – Vlog in Hong Kong.

Shot on Ray-Ban Stories – Ride on Big Grizzly Mountain Runaway Mine Cars
Instagram Reels
Captured on Ray-Ban Stories – Ride on Hyperspace Mountain
Photos at Hong Kong Disneyland
Gallery 1
Gallery 2